5 Culinary Experiences That Will Wow Your Tastebuds at Adaaran Resorts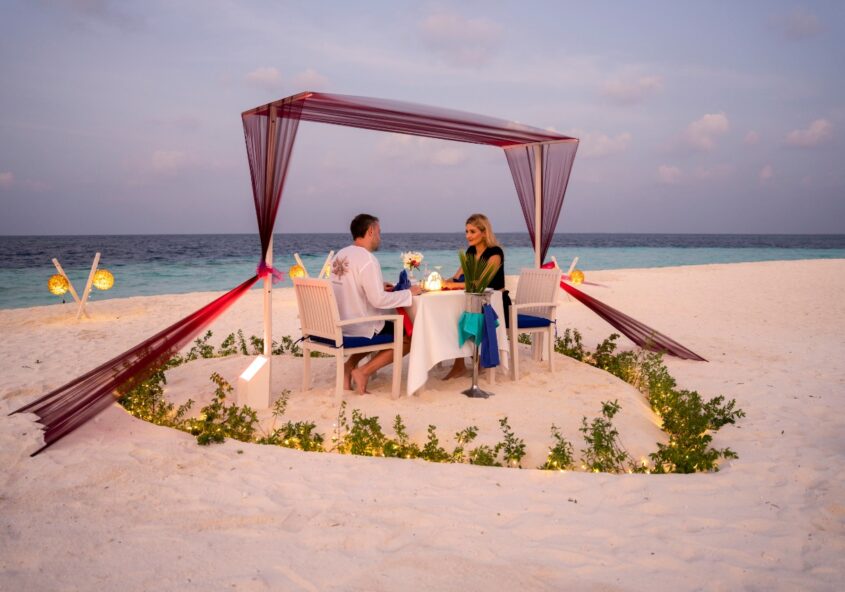 Resorts by Adaaran consist of some of the most stunning properties in the Maldives, promising a sun-soaked tropical holiday beyond compare. These resorts are sure to sweep you off your feet with their lush greenery and white pearly shores, surrounded by calming azure waters to soothe the senses.
While reconnecting with nature is at the heart of the Adaaran ethos, foodies can rejoice in the fact that these properties offer an array of dining options to suit any taste. From buffet-style theme nights to a la carte dining under the stars, guests can enjoy a plethora of incredible restaurants to satiate their appetites.
Here are 5 culinary experiences you wouldn't want to miss out on at Adaaran resorts in the Maldives.
Farivalhu Restaurant at Adaaran Prestige Vadoo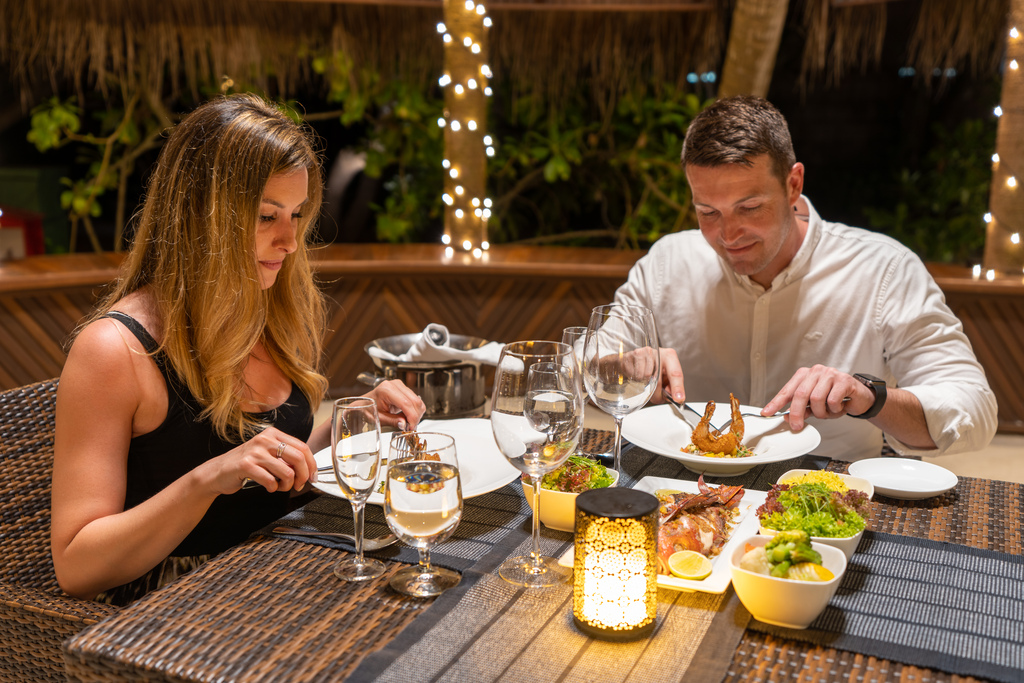 Discover a riveting fine dining experience the Farivalhu Restaurant at Adaaran Prestige Vadoo, where traditional Maldivian aesthetics is blended with modern design. Here, you can expose your taste buds to a multitude of enticing flavours from Asian specialties to ingenious fusion creations.
Savour the freshest seafood delivered every day from the waters around the atoll, such as sumptuous lobster or succulent fish delicacies prepared to perfection under the guidance of an experienced culinary team. In the evenings enjoy soft music and gaze out at the moonlit ocean, as you indulge in a delicious meal alongside pristine service.
Kithajima Restaurant at Adaaran Prestige Vadoo
At the Kithajima Restaurant at Adaaran Prestige Vadoo, guests can try authentic Japanese dishes from fresh sushi to succulent tempura. The restaurants decor boasts a fusion of both modern and traditional design elements, creating an intimate setting for a gastronomical feast.
The staff at Kithajima have had many years of training and experience in the preparation of Japanese cuisine, using only the freshest ingredients available. Traditional favorites ranging from edamame and spring rolls to sushi, tempura and sashimi served with specially made sauces and accompaniments are just some of the dishes on offer to satisfy your cravings. Many Japanese beers and sake are also available to enhance the experience.
Sunset Restaurant at Adaaran Select Hudhuran Fushi
Perched on a deck overlooking the island's scenic harbour, the Sunset Restaurant at Adaaran Select Hudhuran Fushi offers an exceptional fine dining experience. It features an impressive a la carte menu and buffet studded with world class delicacies, coupled with views of stunning sunsets and the changing phases of the ocean.
Presenting an ideal setting for a romantic dining in Maldives, the Sunset Restaurant at Adaaran Select Hudhuran Fushi creates an alluring atmosphere with its simple yet charming interior and splendid views that stretch out into the open ocean.
Main Restaurant at Adaaran Select Meedhupparu
Presenting tantalizing buffets, the Main Restaurant at Adaaran Select Meedhupparu offers a remarkable variety of cuisines and flavours each and every day. Everything from succulent meat dishes to sinful desserts are featured at the Main Restaurant, including vegetarian options prepared with the use of fresh produce.
Elegantly furnished, the Main Restaurant offers a charming setting where you can enjoy your meal in peace. Complete with attentive service, dining here is an experience to savour.
Main Restaurant at Adaaran Club Rannalhi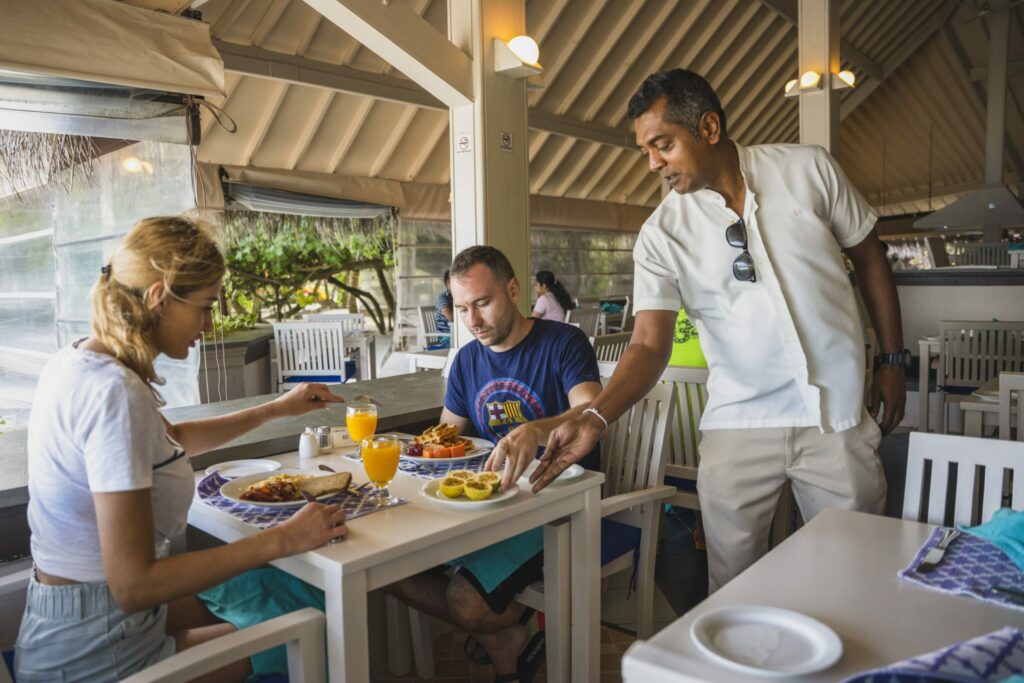 Adaaran Club Rannalhi's Main Restaurant features an open-air layout with contemporary decor and traditional Maldivian thatched roofing. It allows for prime views of the surrounding landscape and ocean whilst letting the cool sea breeze flow through its interior.
The buffets offer a lavish spread of dishes from around the world. The Main Restaurants' theme nights highlight fare ranging from Asian to Western, while fantastic seafood, fresh from local fishing boats is guaranteed to serve up the finest local delicacies with distinct, mouthwatering flavours of the Maldives. No matter your preference, the varied menu of scintillating fare at the Main Restaurant at Adaaran Club Rannalhi is sure to suit everyone's palate.
For more information and to book your stay, visit https://www.adaaran.com/