5 Reasons Why Your Stay at Gili Lankanfushi Will Be Unforgettable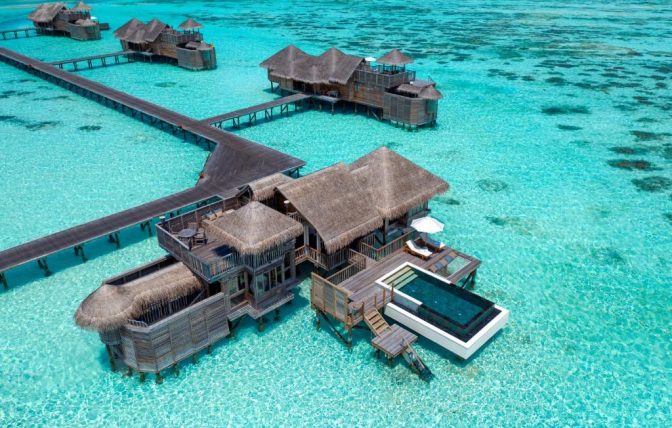 Hidden away on a private island in the languid waters of North Malé Atoll, Gili Lankanfushi offers its guests a rejuvenating escape from reality. Just a 20-minute boat ride from Velana International Airport in Malé, Gili Lankanfushi takes inspiration from the story of Robinson Crusoe with a uniquely laidback philosophy.
Known as one of the most stunning eco-resorts in the Maldives, this property goes above and beyond to exceed guest expectations, providing unparalleled service in the most beautiful of settings. Fusing rustic design and unparalleled service with awe-inspiring natural surroundings, Gili Lankanfushi is the pioneer of ethical, sustainable, barefoot luxury in the Maldives.
Here are 5 reasons why your picture-perfect holiday at Gili Lankanfushi will definitely be unforgettable.
Secluded Stay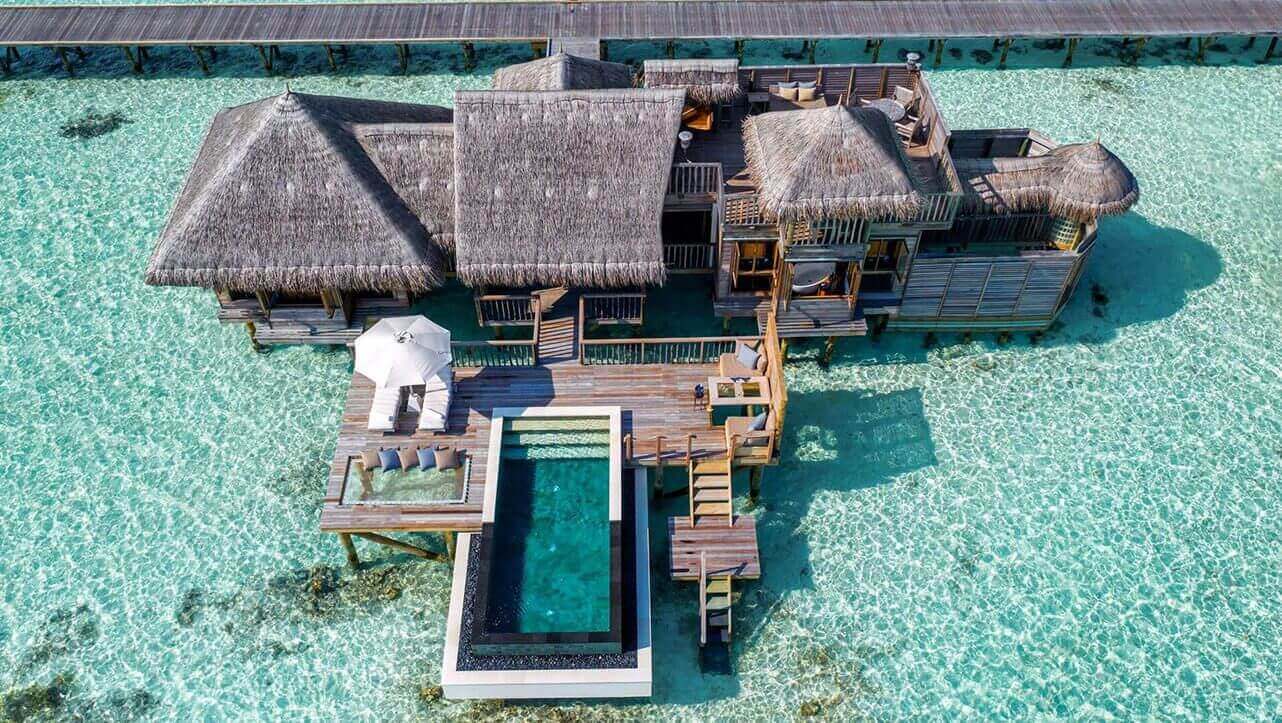 The 45 refurbished villas at Gili Lankanfushi offer open-air living spaces, roof terraces and private decks with direct access to the lagoon below. There is now also an addition of new private pools to the enhanced Residence and Villa suites for extra seclusion.
The Family Villas with Pools are a new addition to the resort featuring two en suite bedrooms, a private swimming pool for children to splash in the sunshine, a rooftop terrace for further space to dine and play, as well as a living room situated over the lagoon and accessed from a safe walkway.
What's more, the vast 1,700m2 Private Reserve – the largest overwater villa in the world – is located 500m from the main island and offers four vast bedrooms in addition to a private open-air cinema, spoiling spa, air-conditioned gymnasium, infinity pool and two-storey waterslide, directly into the lagoon.
Personalized Service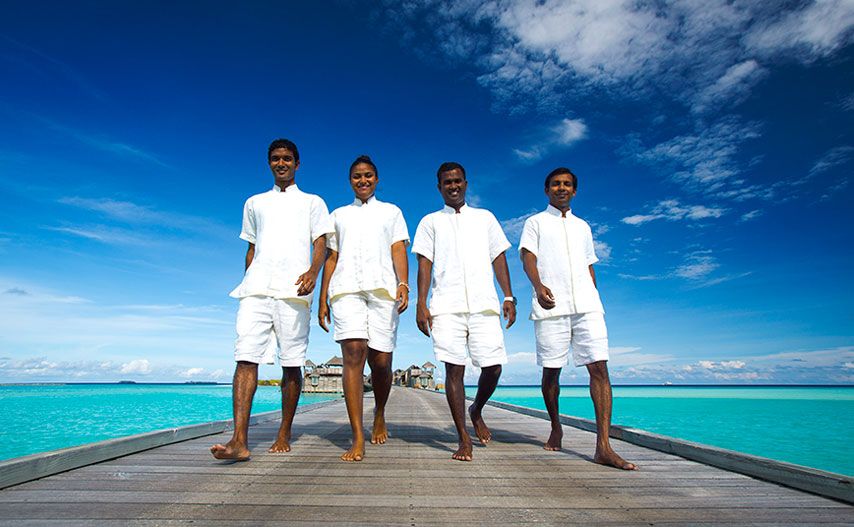 Gili Lankfushi has a team of personal guest experience hosts known as Mr. Fridays. They're named after Robinson Crusoe's loyal assistant and dear friend, and will show you the way around the island while making your stay as memorable as possible.
Day or night and no matter what the request, your trusted host is there to help with everything from unpacking luggage to organising dining experiences and excursions or even setting up a bed under the stars. Parents will be pleased to know that they can also keep little ones entertained.
Delectable Dining
From ocean to plate, Gili Lankanfushi's gastronomic vision embraces the bounty of the surrounding waters alongside carefully sourced seasonal ingredients, which feature across the island's three restaurants; Kashiveli, By the Sea and Overwater Bar. Executive Chef Hari Govindaraj oversees the culinary vision on the island, with a penchant for nourishing plant-based dishes that celebrate local ingredients sourced from the resort's very own organic garden. Chef Hari's signature dishes include Pan Seared 'Scallops' made from homegrown daikon; Aloe Vera Coconut Ceviche; and indulgent ginger dairy-free ice cream.
For those in no rush to leave the comfort and privacy of their villa, Gili Lankanfushi offers a full in-villa dining service throughout the day, with specially-designed menus of delicious dishes, and remote destination dining experiences, ranging from secluded, lantern-lit feasts amongst the towering palms of Palm Beach to private sunset cruises with locally-sourced spreads.
Immersive Wellness Journeys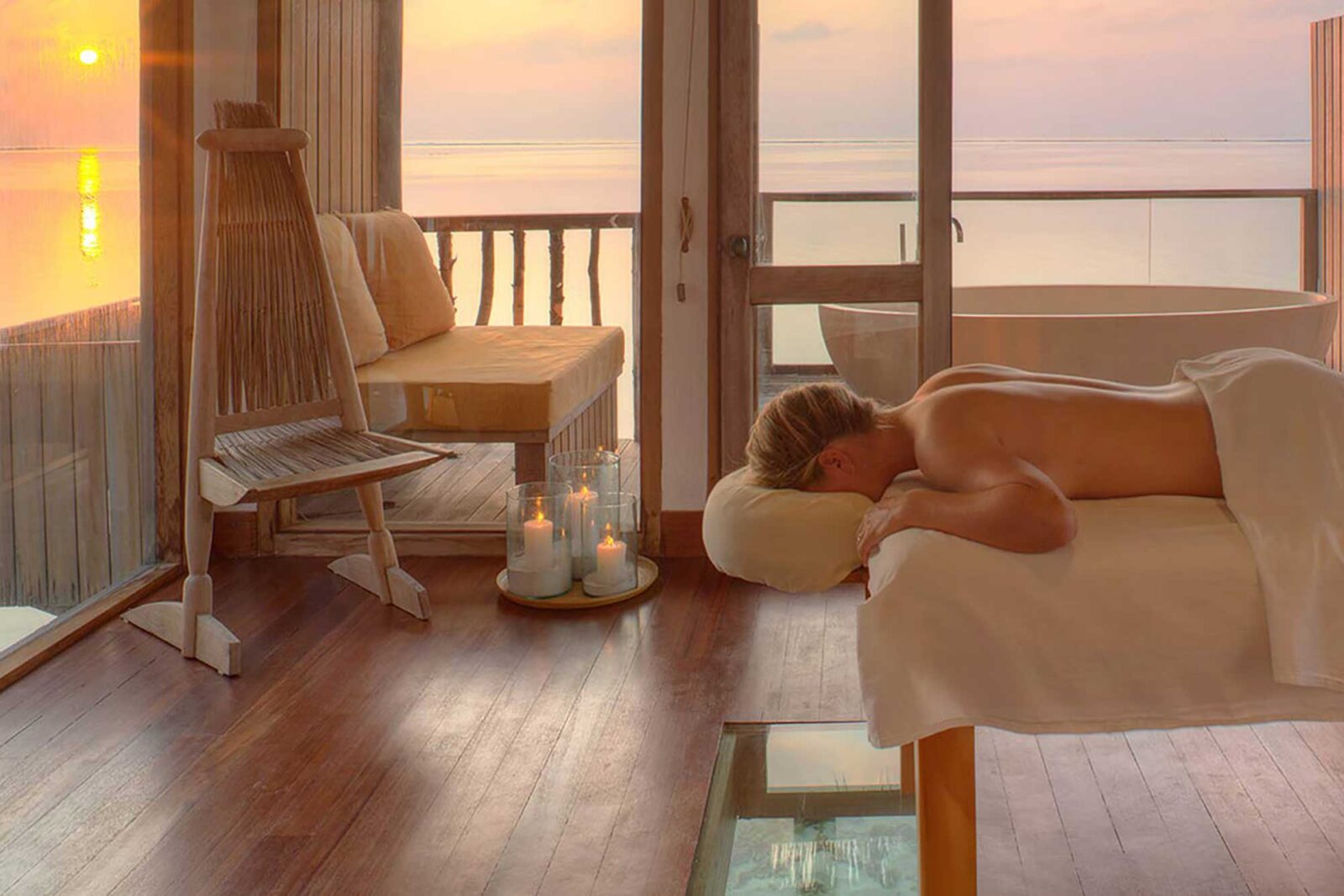 Well-being and balance in body and soul are central to Gili Lankanfushi's ethos, and the Meera Spa offers holistic healing in a spectacular overwater setting: open-air walkways link the treatment rooms, steam room and sauna with the vast relaxation areas. The range of global therapies, which draw on age-old cultures and knowledge, and therapeutic treatments, use Meera products created on the island from the finest oceanic and plant extracts.
Recognising that strengthening our defences and taking care of our emotional well being is more important than ever, the immersive wellness journeys, which range from one to five days in length, include bespoke and restorative experiences with long-lasting benefits. All programmes are tailored to guest needs with a choice of experiences ranging from lymphatic drainage to encourage cell regeneration, points therapy such as 'Chi New Tsang' for abdominal relief, crystal healing to balance the inner chakra and a purifying 'four hands, one heart' massage to relieve stress and anxiety. Gili Lankanfushi also offers new active programmes which combine surfing or scuba diving with tailored spa treatments to allow guests to reach their full potential whether under the sea or riding the waves.
Incredible Experiences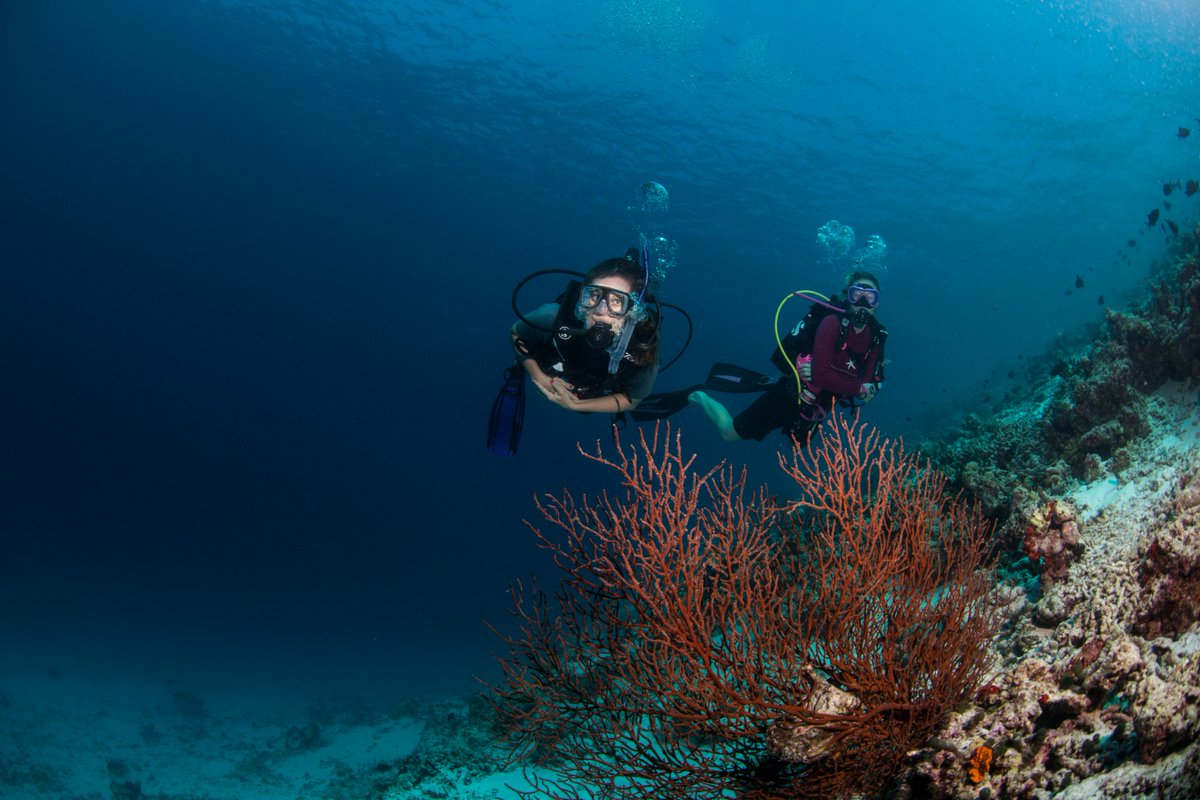 If you're in the mood for some adventure and excitement, Gili Lankanfushi offers a range of fun activities for everybody of all ages to enjoy. The resort's blue lagoon is the perfect place for water sports such as windsurfing, kayaking, canoeing, and paddle-boarding on complimentary basis. And if you'd like to delve further underwater, get your scuba diving gear on and explore some of the most renowned dive sites in the country, just a short boat ride away.
Gili Lankanfushi also offers various guided excursions for those looking to explore what lies beyond the resort. Meander through the narrow streets of the capital city, Malé, and discover its markets, mosques and minarets. Or take a trip to Huraa, a tiny local island that lies 20 minutes north of Gili Lankanfushi, to meet with some of its inhabitants and see their exquisite handcrafted products.
For more information, visit https://gili-lankanfushi.com/