7 Incredible Culinary Experiences that Await You at JOALI Maldives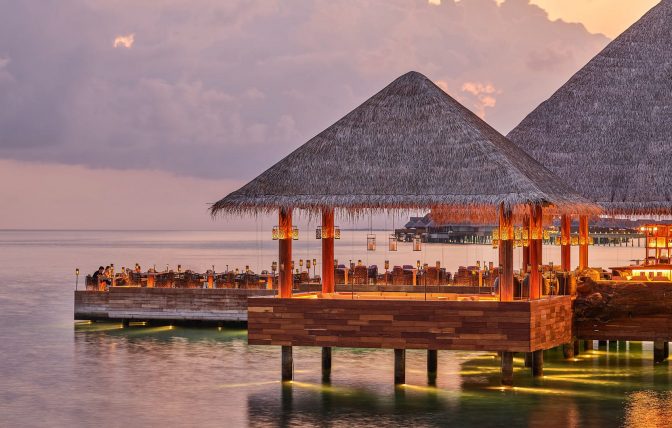 Set on a lush private island in the northern Raa Atoll, JOALI Maldives is a one-of-a-kind luxury resort that simply oozes elegance and refinement. From its visionary, fairytale-like architecture to the island's natural jungle feel, JOALI Maldives stands out as one of the very top properties that have sprung into existence in recent years.
While JOALI is known for its stunning, art-immersive villas and thrilling recreation facilities, the resort also boasts an array of culinary experiences that will wow the senses. We've compiled a list of 7 gastronomical delights that await you at JOALI Maldives.
Vandhoo
Vandhoo offers a specially designed dining experience encompassing South East Asian, Chinese, and Mediterranean cuisines. Expect unmatched breakfast spreads, themed dinners, and art-immersive experiential dining. A lavish range of handpicked labels from across the world awaits wine enthusiasts in JOALI's top-of-the-line cellar.
Her Kitchen
Her Kitchen offers a personalized environment for you to learn and enjoy new cuisines. Guests can cook local recipes in the luxurious surroundings of a professional restaurant kitchen, guided by the resort's expert chefs. Discover all the joys of cooking, without any of the failed attempts! If you've been dreaming of becoming a master of the grills and stoves, here is your lucky chance.
Saoke
This distinctly Japanese restaurant has been designed by world-renowned restaurant architect Noriyoshi Muramatsu. Gazing out at the most incredible ocean views, the lounge offers an ideal venue for private brunches and wedding celebrations. This floating haven of delectable food serves select sakes, sushi and a choice of teppanyaki and kotatsu seating for iron-griddle enthusiasts.
Bellinis
Those who seek this pearl from the Mediterranean shall find a fine dining experience that offers a piece of Italy right here in the Maldives. From a bar dedicated to making perfect peachy Bellinis and homemade limoncellos, to a menu carefully crafted by Michelin-star Chef Theodor Falser, all the jewels of Italy are here for your enjoyment.
TUH'U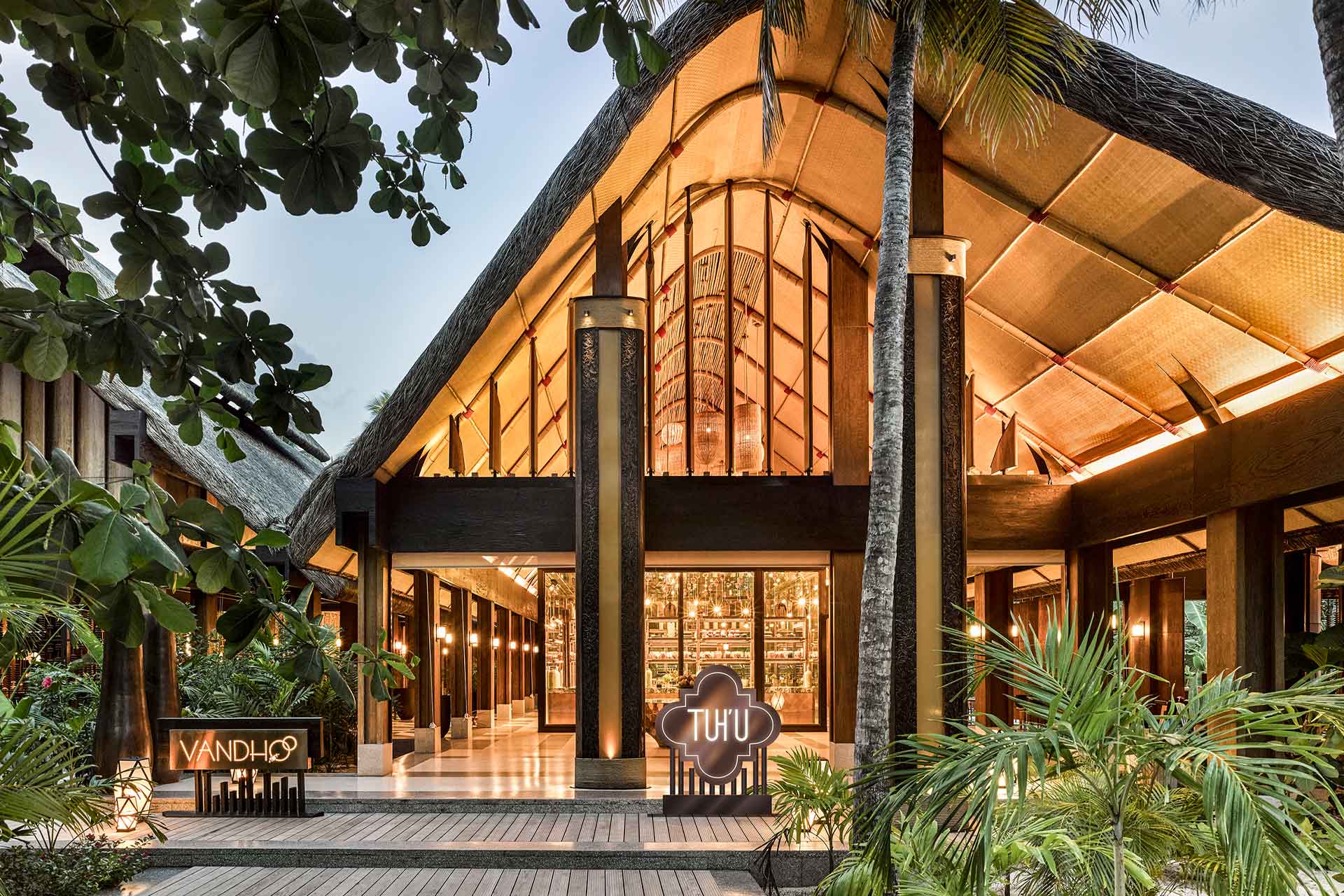 At this Levant-style restaurant, you will be guaranteed an explosion of flavours, taking you back in time and fuelling your passion to discover more. The name TUH'U, dating back to 3000 B.C., comes from one of the world's oldest dishes. It was found in the Mesopotamian region, an area that is now part of Western Asia across Iraq, Syria, and Turkey.
Mura Bar
The Mura Bar overlooks a soft, powdery beach and a swimming pool that meets the sea, creating infinite sparkling shades of azure. The airy cabanas and infinity pods provide plenty of space for everyone to relax, while the menu offers scrumptious snacks and street food that will definitely hit the spot. The Mura Bar also hosts unmissable events each evening, such as sunset rituals and live performances.
La Joie
JOALI Maldives' artisanal chocolate and ice-cream store, La Joie exists to satiate all your sweet cravings. Whether you prefer the refreshing taste of fruits, the savory notes of bitter chocolate, or the sweet delights of vanilla, La Joie offers the perfect dessert spot.
For more information, visit https://joali.com/