A Fun-Filled Paradise in the Maldives at Grand Park Kodhipparu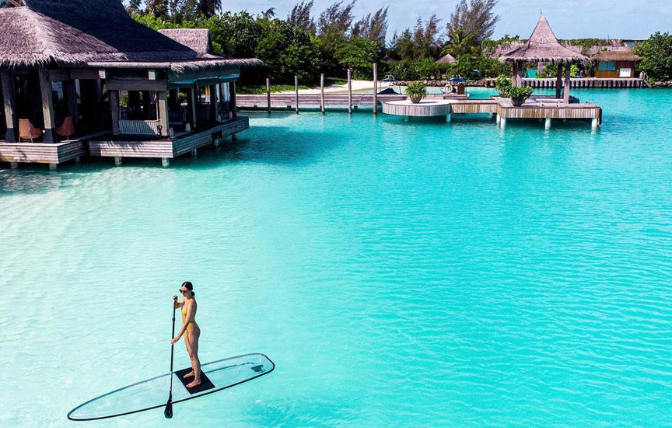 With crystal-blue waters as far as the eyes can see, Maldives is an exquisite paradise of many travelers' dreams. This country nestled in the Indian Ocean offers memorable things to do with breath-taking sights to see. The beauty of Maldives extends beyond its stunning beaches and azure waters. Grand Park Kodhipparu invites all the thrill seekers and activity lovers to soak in some Vitamin D and enjoy what they have to offer.
You can experience the true Maldivian life by cruising on a Dhoni (Maldivian traditional boat) to watch dolphins or enjoy a romantic sunset. For some more adventure, you can always choose to go on a fishing trip to reel in specimens of all shapes and colors including plenty you've never seen before.
Keep your sports enthusiasm and love for adrenaline by picking an array of water activities at the resort's water sports center. From banana boat riding and snorkeling, windsurfing and jet skiing, you can enjoy a variety of water sports activity. The life beneath the waters set Grand Park Kodhipparu apart from other dive destinations in the world. It is a favorite among ocean enthusiasts with a vast number of marine species, renowned dive sites and shark points.
Among enjoying the waters, guests can become part of sustainability initiatives at Grand Park Kodhipparu. The resort is committed to achieving environmental and socio-cultural sustainability and carries out their sustainability efforts with Raffaele Solferino's leadership. Guests can chat with resort's resident marine biologist and get the chance to participate in coral planting and more activities.
For more information and booking visit, https://www.parkhotelgroup.com/north-male-atoll/grand-park-kodhipparu-maldives/