A Remarkable Three-Day Retreat at Nika Island Resort and Spa
Nika Island Resort & Spa holds a distinguished position in Maldivian history, representing one of the early islands in the North Ari Atoll to evolve into a truly exceptional destination. Nestled on Kudafolhudhoo Island, a 25-minute seaplane journey from Malé, this resort boasts 46 distinctive accommodations, each graced with its own architectural charm. From luxurious overwater villas to captivating marine encounters, every facet of this three-day getaway has been thoughtfully orchestrated to create enduring memories.
Day One
For a family-oriented escape, we suggest reserving a family water villa. These spacious abodes are ideally nestled within the lagoon on the north side of the island, offering panoramic views of one of the Indian Ocean's most unspoiled barrier reefs.
After settling into your villa, delight in a scrumptious breakfast or lunch at the Nika Restaurant, where the menu showcases Italian and Mediterranean flavors.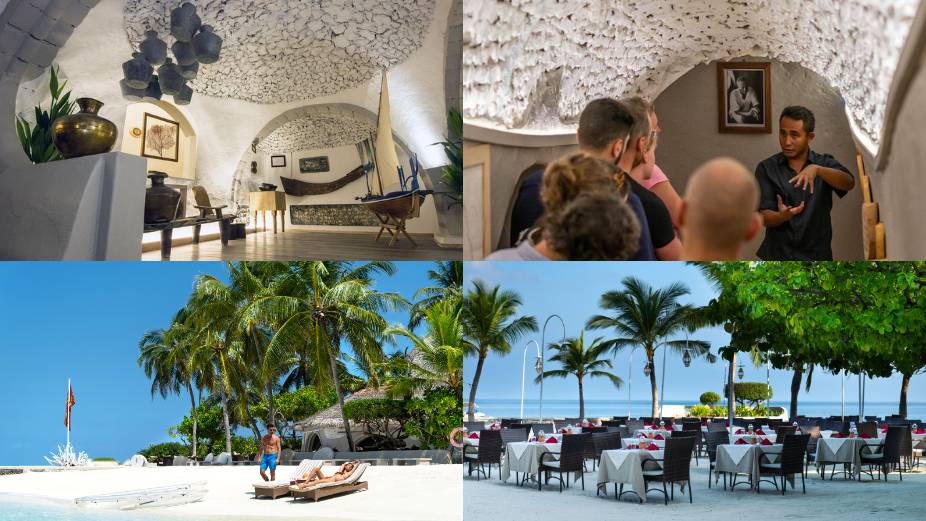 Following your meal, consider a visit to the Nika Island Museum. This museum is a remarkable transformation of a former island furnace, once employed for metal casting and forging. A labyrinth of tunnels and galleries, artfully crafted from coral, guides visitors through an unexpected and extraordinary space housing a unique collection of artifacts, artistic creations, and works by local artists. A thoughtfully chosen collection of items tells an interesting story and helps Nika's team share it with other travelers, bringing attention to a heritage that's slowly fading away.
To further enhance your day, consider a snorkeling adventure in the ocean. Nika Island Resort's house reef provides an excellent and sheltered spot for snorkelers of all levels, including beginners. Alternatively, you may opt for an excursion to a nearby sandbank, for which we recommend securing reservations in advance for a seamless experience. Conclude your day with a delightful dinner at the Nika Restaurant.
Day Two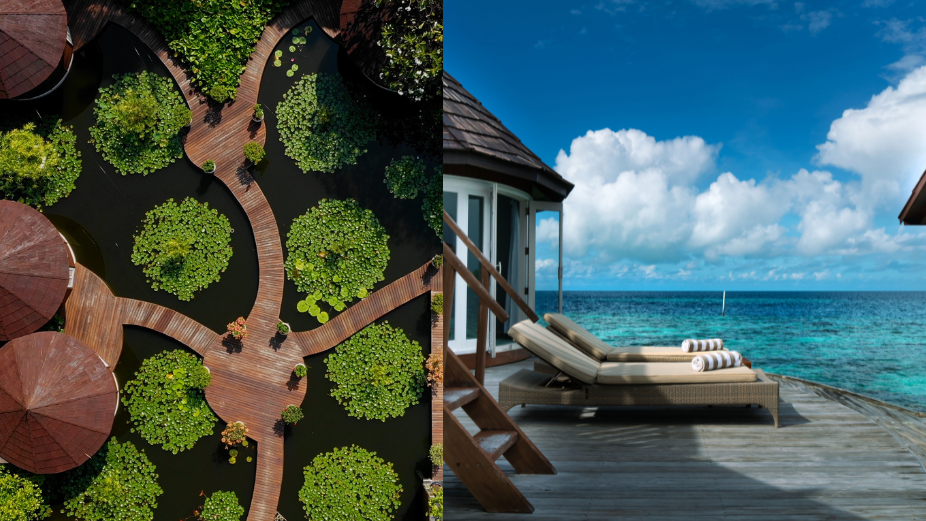 We recommend starting your day early with a visit to the Lotus Spa, where services are offered in eight distinct cottages nestled within a lagoon adorned with water lilies. Here, you can pamper yourself with a Thai massage or explore an array of rejuvenating beauty treatments.
Following your spa experience, relish a delectable breakfast before embarking on an unforgettable adventure to Manta Point, where you can swim alongside these graceful creatures. Alternatively, guests may opt for a turtle encounter at Turtle Bay. It is advisable to secure bookings in advance to ensure a seamless experience.
Lunch at the Nika Restaurant precedes an exhilarating sunset fishing expedition, setting the stage for a memorable evening. Return to the resort for a sumptuous dinner to cap off your day.
Day Three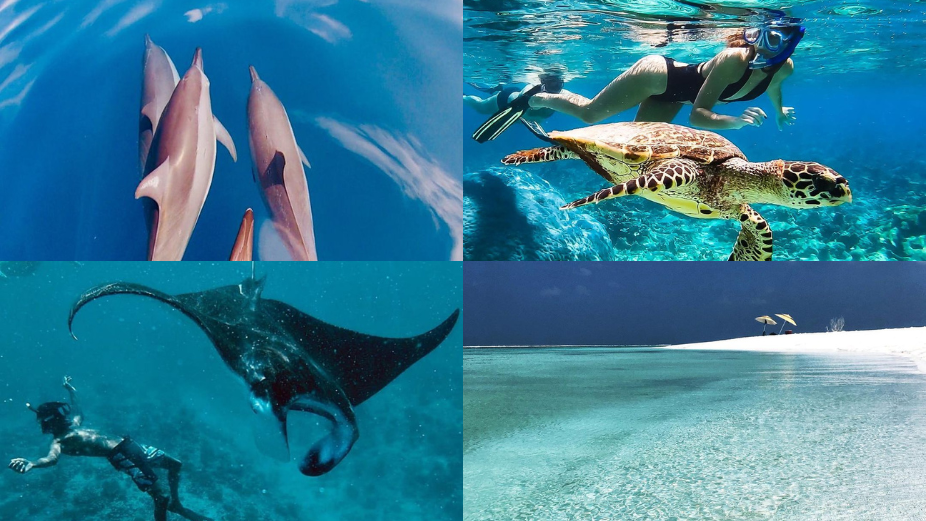 On your final day at Nika Island Resort and Spa, we suggest delving into the ocean's depths with a diving expedition. The Nika Diving Center offers an array of dive sites, from mesmerizing submerged islands (thila) to expansive reefs, ideal for exhilarating drift diving experiences.
In some sites you may encounter large marine creatures such as sharks, eagle rays, and manta rays. The Nika Diving Center boasts a comprehensive selection of diving sites suitable for both novice and seasoned divers, with a team of qualified, multilingual PADI instructors.
After your diving adventure, relish a satisfying lunch before embarking on a leisurely island stroll, capturing picturesque moments, and visiting the charming coffee shop. To conclude your unforgettable journey, savor a final dinner at the Nika Restaurant.