A Symphony of Tastes: Noku Maldives' Captivating Culinary Extravaganza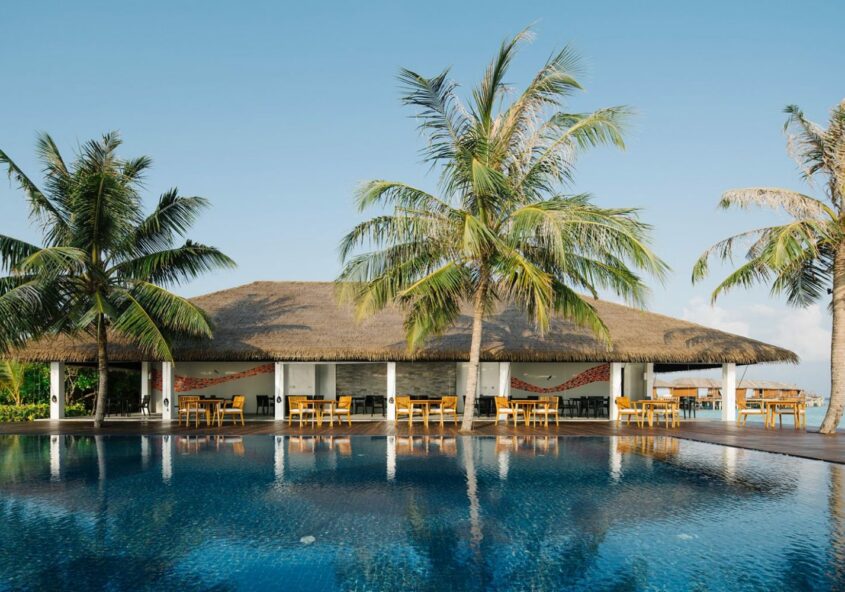 Indulge in a diverse array of flavours, from locally sourced delights with a Maldivian twist to international cuisine inspired by Japanese, Singaporean, and Thai traditions at Noku Maldives. With breathtaking views, intimate dining options, and expertly crafted dishes, the resort offers an unforgettable culinary adventure for every palate.
Palms Restaurant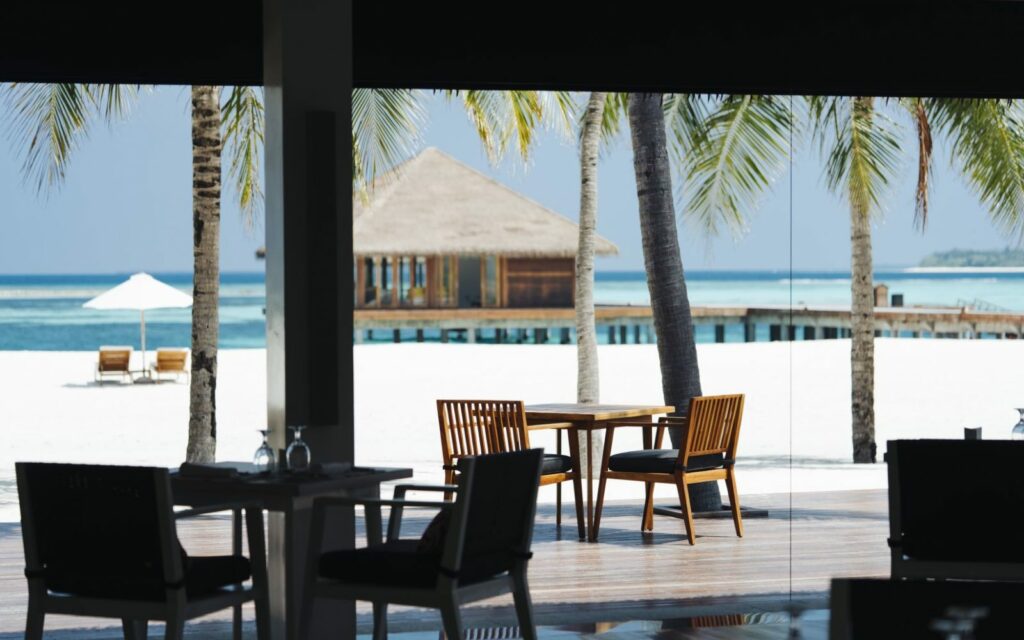 The Palms Restaurant at Noku Maldives offers a remarkable beachfront dining experience, providing ample seating and an exquisite à-la-carte menu. The culinary team takes pride in preparing each dish with care and attention to detail, ensuring that every bite is a culinary delight. The menu includes a diverse selection, featuring both locally sourced ingredients and international flavours, from appetizers to entrees.
Palms Bar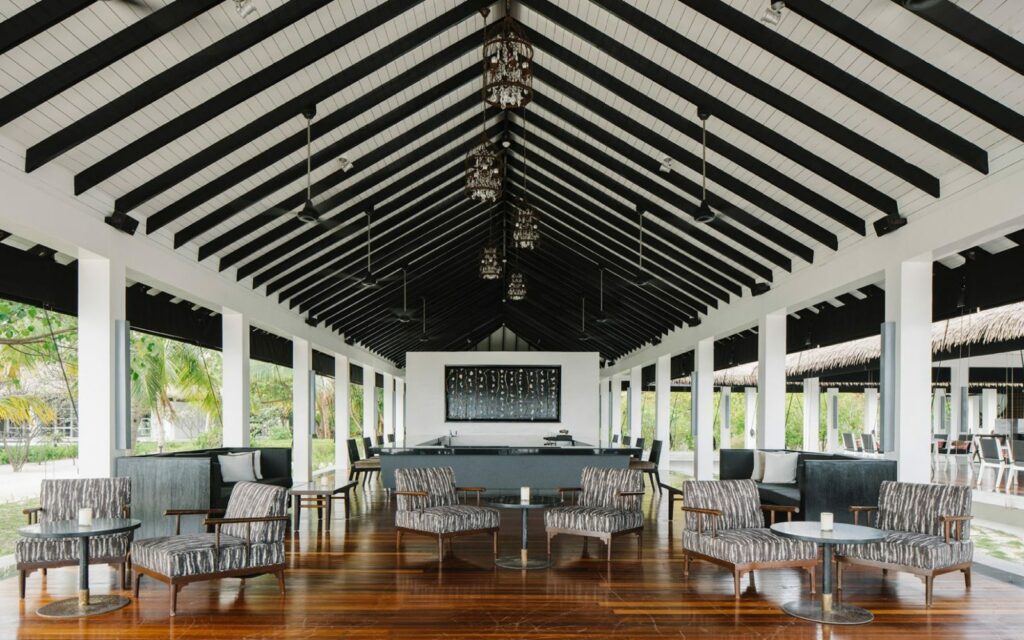 Experience the ultimate in tropical relaxation at the Palms Bar. Guests can enjoy the refreshing cocktails, blending Eastern and Western influences, expertly prepared by the team. The team at the Palms Bar is dedicated to providing a truly unforgettable experience, where guests can fully indulge in the island charm and let their cares slip away. Whether guests are here for a quick drink or looking to spend the whole day, they are guaranteed to leave feeling rejuvenated and refreshed.
Thari Restaurant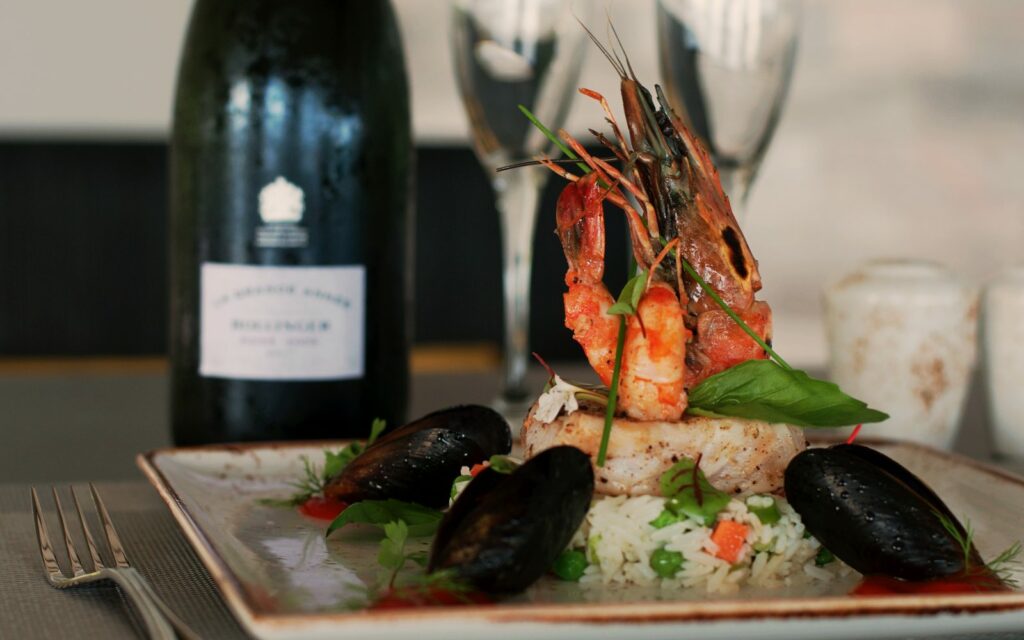 Thari Restaurant, located within Noku Maldives, offers a diverse menu selection that showcases the unique and vibrant flavours of Maldivian, Thai, Japanese, and Singaporean cuisine. The expert chefs have combined their knowledge and expertise to create a menu that is both authentic and innovative. From the bold and spicy curries of Thailand to the delicate and intricate sushi of Japan, Thari Restaurant's dishes are sure to tantalize the taste buds and transport guests to the countries where Noku hotels are located.
Thari Bar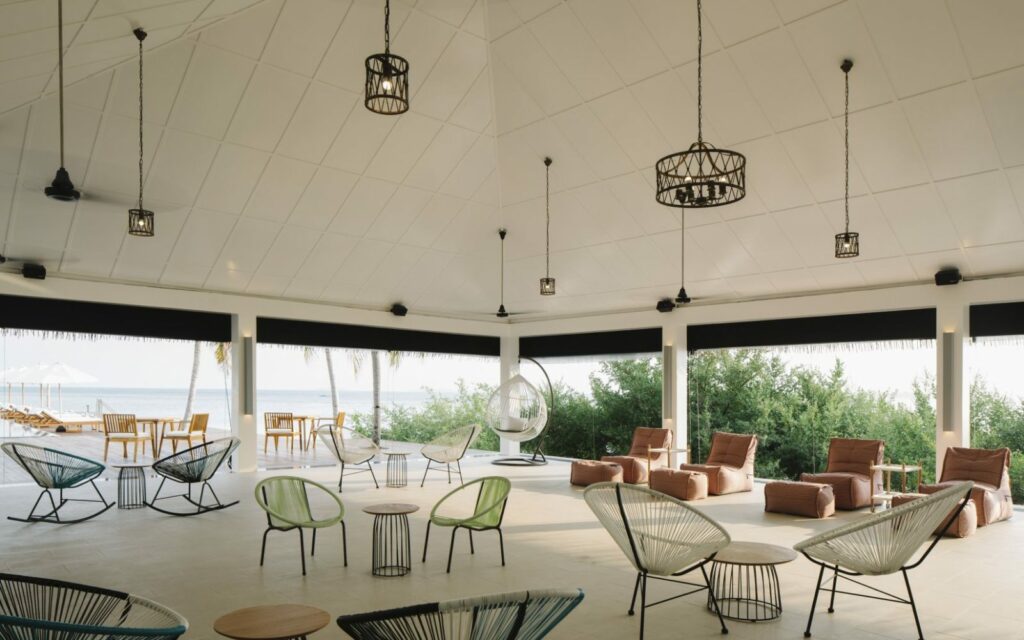 After taking a dip in the large main pool area, guests at Noku Maldives can head over to the Thari Bar and lounge to enjoy a thirst-quenching beverage. With a wide variety of drinks to choose from, there is something for every taste. The bar and lounge offer stunning views of the Indian Ocean, making it the perfect place to relax and take in the scenery.
Private Dining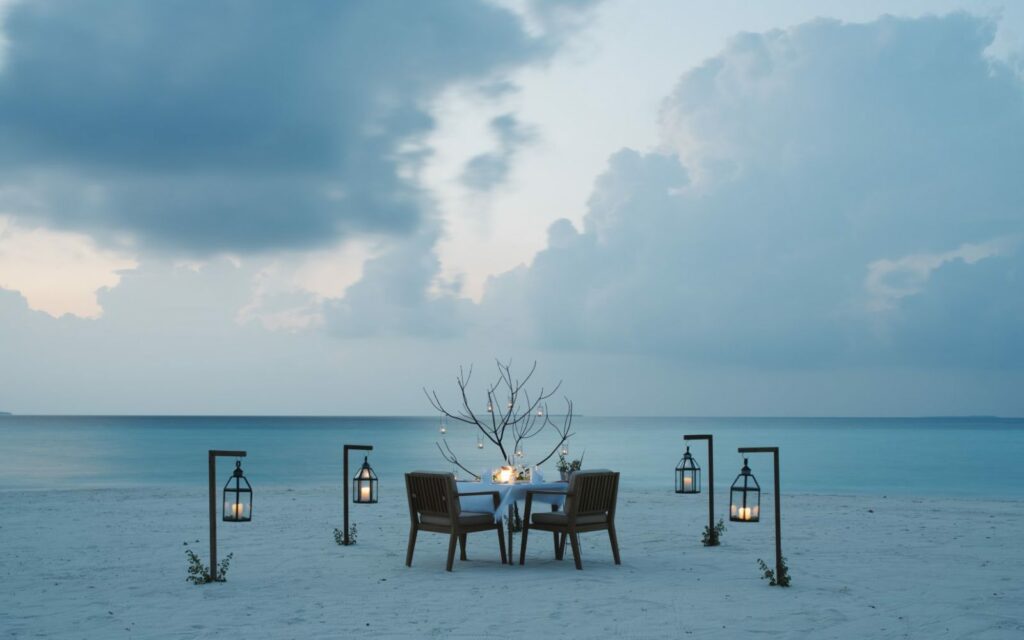 For those who prefer a more intimate setting, Noku Maldives offers an in-room dining service, allowing guests to enjoy gourmet meals from the comfort of their own private space. And for a truly unique experience, guests can try the resort's floating breakfast, prepared by speciality chefs and served in the tranquil waters of the beautiful resort pool.
Overall, Noku Maldives is the perfect destination for those seeking an unforgettable culinary experience in a tropical paradise. The culinary scene is second to none, with a variety of restaurants and bars serving up delicious cuisine from around the world. Noku Maldives has something for everyone.