A Tropical Chic 70's Festive Season at Fairmont Maldives Sirru Fen Fushi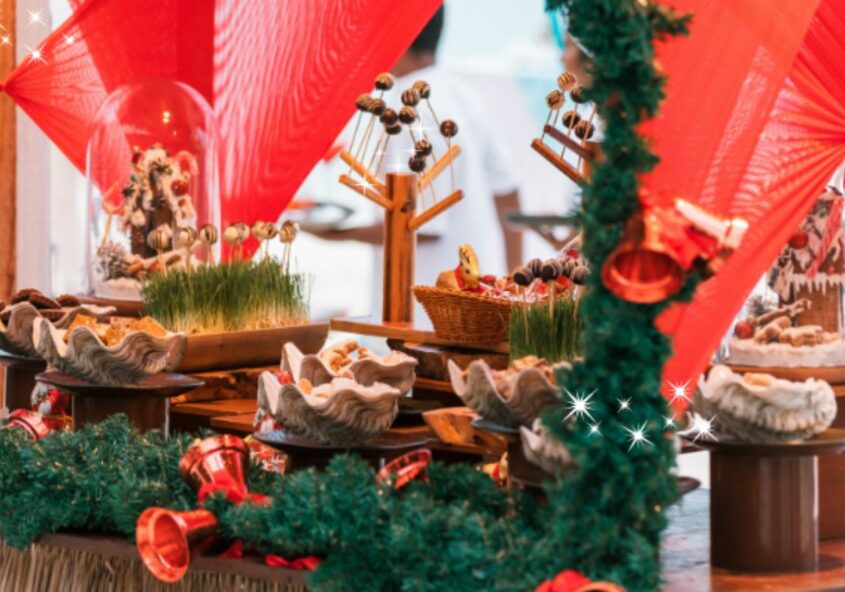 After months of unrest and uncertainty, Fairmont Maldives Sirru Fen Fushi is offering you the perfect Holiday celebration to gift you with peace of mind and embark on a journey of self-healing, emotional regeneration and personal discovery. During this festive season, you can recharge and reboot with luxurious spa rituals and wellbeing experiences, reconnect with nature, both above and under the waves, and rediscover the zest for life with exhilarating activities on the secluded private island in paradise; Fairmont Maldives Sirru Fen Fushi.
"With the unprecedented times the world continues to go through with the covid-19 pandemic, 2021 also has been quite a challenging year for everyone. Fortunately, for us at Fairmont Sirru Fen Fushi, while we have had our share of challenges, we also have much to be thankful for this year." – A festive Message from the General Manager Mr.Andrew Steele.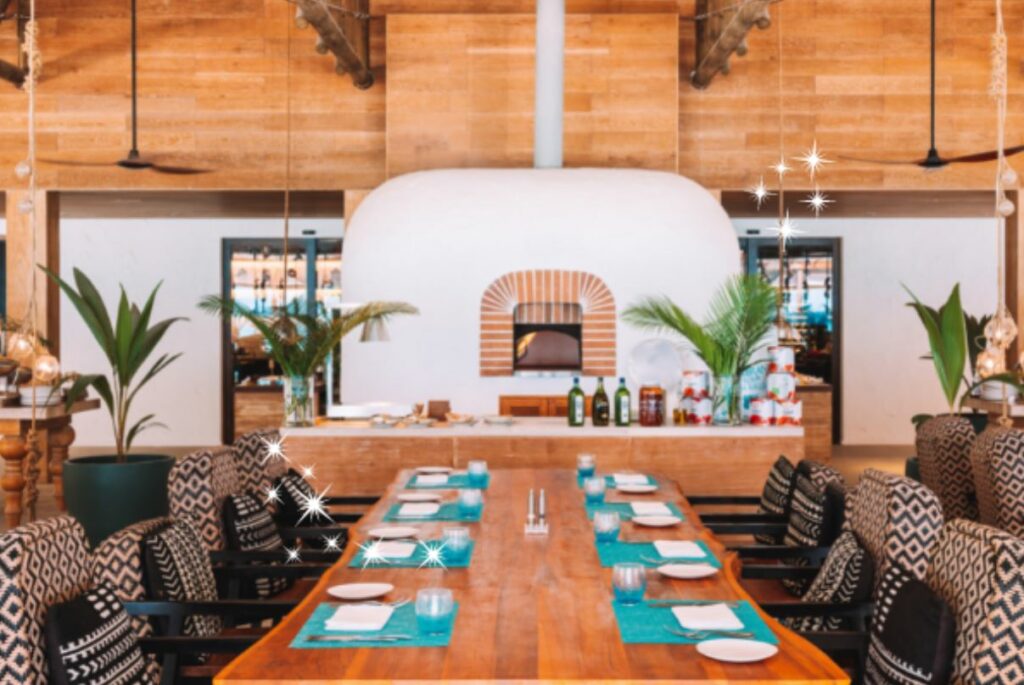 For a carefree Christmas, the new all-inclusive Limitless Festive Season package offers daily buffet breakfast, lunch and dinner at the island's vibrant dining hub, Raha Market. All drinks are included, as well as a three-course dinner at open-air restaurant Onu Onu, and Japanese-inspired Kata.
Gather around and usher the festive season with a Christmas tree lighting by the Maldivian shore and Tune on the Christmas lights. Brighten the festive night as you soak your feet onto the Fairmont Maldives' powdery white sand while listening to carols sung by the resort's choir.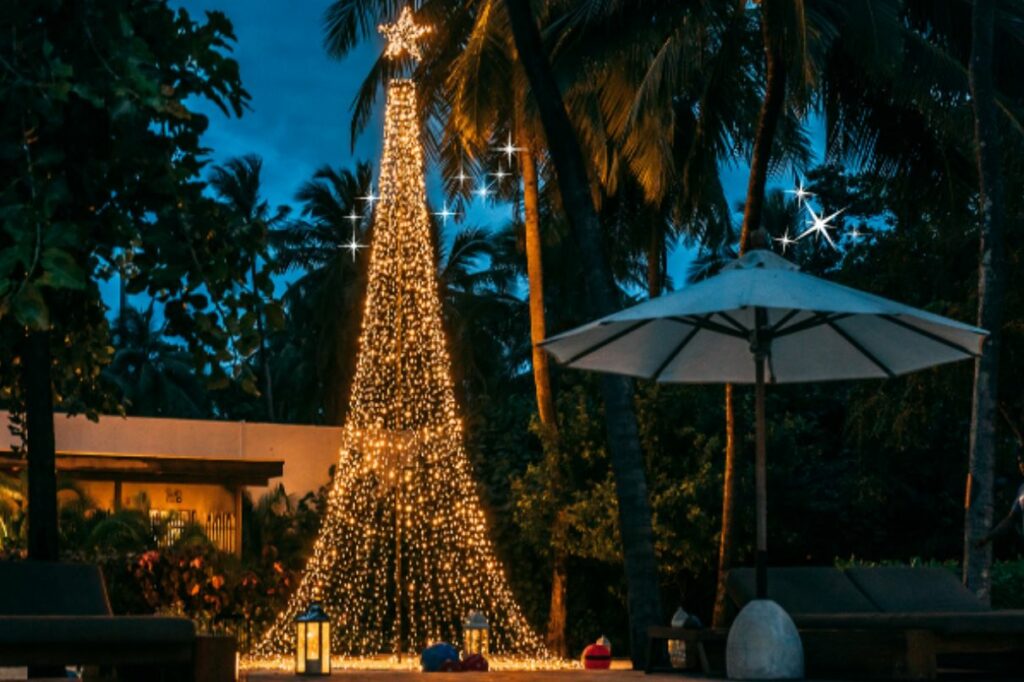 Dine at your heart's content with your family and loved ones while savoring a lavish spread of holiday favorites in a beach-inspired Christmas Eve dinner buffet at the beachfront Raha Market or feast in a sumptuous 6 or 9 course set menu, specially curated by celebrity Chef Alex Denard at the stunning AZURE restaurant.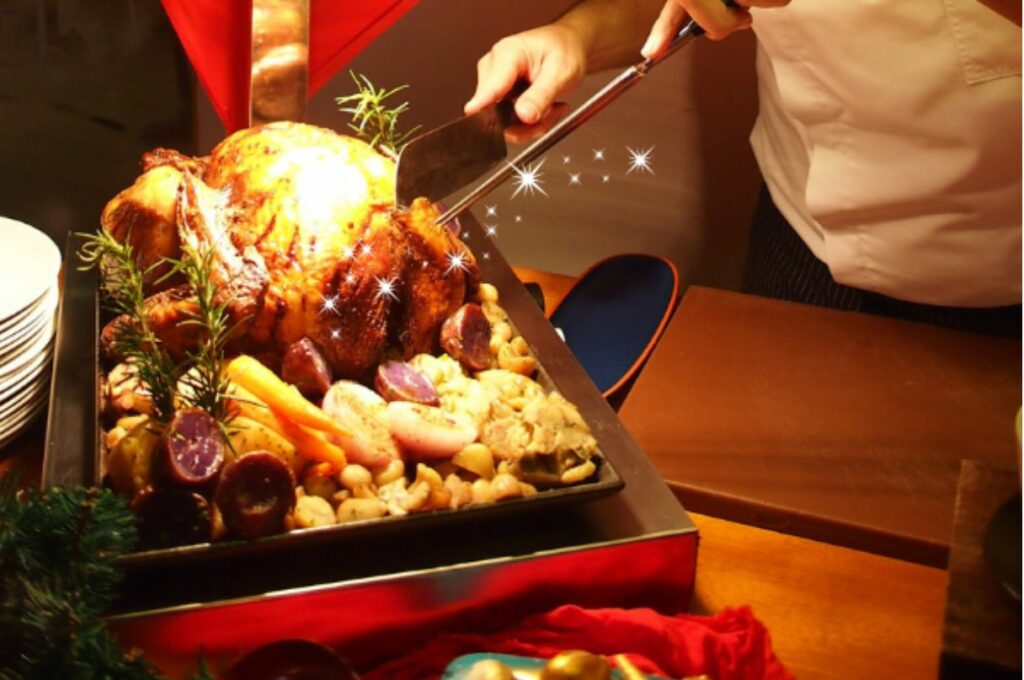 Welcome the Christmas with an impressive Christmas Day Brunch while marveling at the endless Indian Ocean background. With a jolly holiday spirit, Raha Market stages an extravagant buffet topped with delicious festive treats and a traditional feast.
A magnificent sunset cocktail gathering starts the Tropical Chic 70's celebrations at Onu Onu. As the sun sets down, Raha Market opens doors to a magnificent New Year's Eve dinner buffet. Ring in the New Year with a spectacular countdown filled with music, dancing, and a trip to the memory lane by 21st Century ABBA entertainment with fireworks to welcome 2022. Exclusive dinners prepared by celebrity Chefs Alex Demard and Chef Mickael Viljanen are also available in KATA and AZURE.
You can celebrate the first day of 2022 in a bountiful New Year's Day brunch buffet. With the prime beachfront location, Raha Market's generous spread of international cuisines and distinct gastronomic flares welcomes the New Year with unrivaled flavorful indulgence at the unparalleled views of Fairmont Maldives.
Fairmont Maldives Sirru Fen Fushi is ready to give you an unforgettable Festive experience to bid adieu to 2021 with a blast. To learn more about the exciting activities, see the full festive brochure and schedule – FM21-05-Brochure-Festive-E-Latest (closte.com)
For bookings and further information, please visit Fairmont Maldives – Luxury Hotel in Shaviyani Atoll – Fairmont, Hotels & Resorts