Activities and Excursions at the "Secret Water Island" Fairmont Maldives Sirru Fen Fushi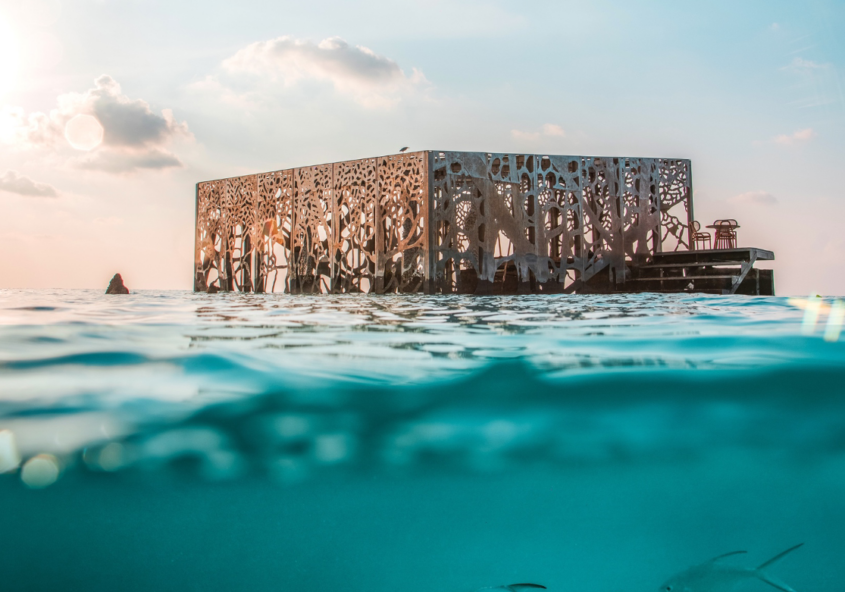 The luxury resort of Fairmont Maldives Sirru Fen Fushi is more than just your personal hideaway. Tucked within the Shaviyani Atoll, the "secret water island" as dubbed by the locals glistens like a pearl. Poster white sand beaches fringed with swaying palms, kissed by the turquoise waters of the 600-hectare lagoon that gives way to the tranquil blues of the Indian Ocean. It is that one magical place where worries are brushed aside and time stops. Fairmont Maldives is a luxurious escape featuring every modern convenience and luxury one could ask for. From a secluded romantic getaway to an unforgettable family holiday, Fairmont Maldives Sirru Fen Fushi provides the perfect setting for a magical holiday.
You can choose between a full range of motorized and non-motorized water sport options. Enjoy parasailing or flyboarding and combine the thrills of acceleration and altitude with breath taking views over your paradise islands, sandbanks and reefs. Paddle out in a glass bottom sea kayak, zip around the lagoon on a stand up paddle board, water ski behind our luxury motor boat or take the jet skis out for a spin. The expert guides at Fairmont Maldives Sirru Fen Fushi are available for private lessons for any of the water sport activities. The dive and watersports center is conveniently located directly next to the arrival jetty with countless fun activities waiting for you including jetski rides, parasailing, flyboard, fun tubes, waterski, and seabob.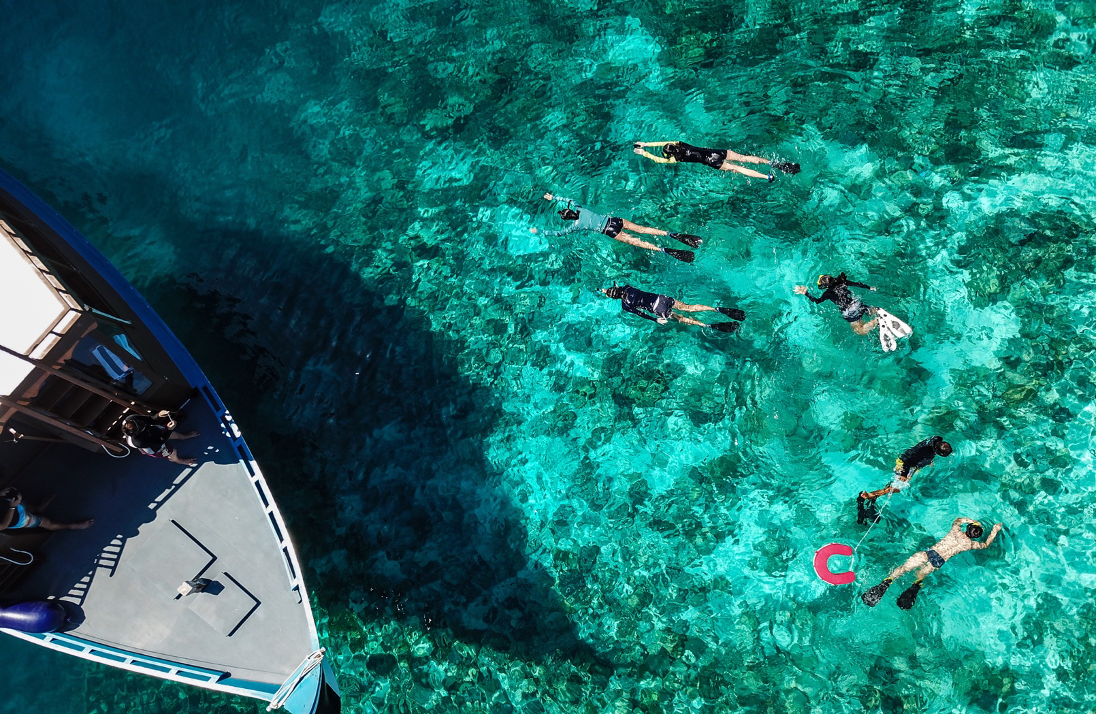 Shaviyani Atoll is not only blessed by the sun, it is also a prime spot for dolphin watching. There is nothing more enchanting than experiencing a relaxing cruise in search of wild dolphins while viewing the sun set over the Indian Ocean. A visit to the Maldives is also not complete without trying to do what all Maldivians love to do: Fishing. Big Game Fishing or Sunset Fishing is definitely an excursion to remember while enjoying a cold drink and some snacks. Alternatively join us on a snorkelling excursion that brings you face to face with some of the most vibrant reefs in the Maldives.
As one of the most northern atolls, Shaviyani remains relatively unknown and un-explored. This area is relatively untouched and you can sense the authenticity and calm. Explore vibrant reefs and encounter schools of batfish among a variety of marine life. Around Fairmont Maldives Sirru Fen Fushi you will encounter more of the pelagic fish such as eagle rays, marble rays, grey reef sharks, white tip reef sharks, silvertip sharks, and even guitar sharks. True magic is provided by the majestic manta rays that roam the waters around Fairmont during the months of December to April.
Choose from a number of fun excursions with your loved ones at Fairmont Maldives and make your holiday an unforgettable one.
For more information and booking, visit https://www.fairmont.com/maldives/