Air Astana Resumes Flights to the Maldives from Kazakhstan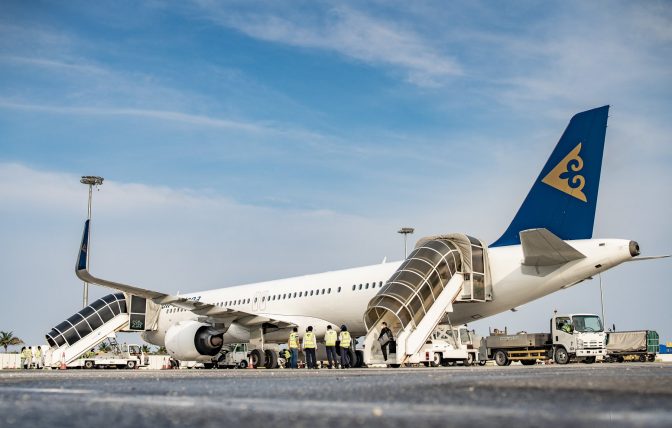 Air Astana, the national airline of Kazakhstan has resumed direct flights from Almaty to Male' starting from 9 October 2021. Flights will be operated four times a week on Tuesdays, Thursdays, Saturdays and Sundays on Airbus 321LR and Boeing 767.
So excited to see @airastana resuming flights from Kazakhstan 🇰🇿 to the #SunnySideofLife 🏝🇲🇻
👋🏻☺️#VisitMaldives pic.twitter.com/Lqh0sftCXN

— VelanaAirport (@VelanaAirport) October 9, 2021
All passengers, including those who have been fully vaccinated, require a negative PCR test certificate in English to enter the Republic of Maldives. The negative PCR test result must be attached while completing a Traveller Health Declaration form, which has to be submitted online via IMUGA (www.imuga.immigration.gov.mv), by all arriving passengers before arrival (but not exceeding 24 hours before arrival time). Visa is issued free of charge upon arrival at the airport. For entering Kazakhstan, all passengers must have a negative PCR certificate, except those who have been fully vaccinated.
Air Astana launched flights to the Maldives on December 5, 2020, and operated until May 24, 2021 before suspension due to government restrictions. Kazakhstan is still one of the leading markets for tourist arrivals to the Maldives and takes a spot in the top 10 markets for arrivals so far in 2021.
To book your flight via Air Astana, visit https://airastana.com/kaz/en-us/Plan/Special-Offers/Flights-to-Maldives