An Egg-citing Easter Escape Awaits the Whole Family at Hard Rock Hotel Maldives and SAii Lagoon Maldives!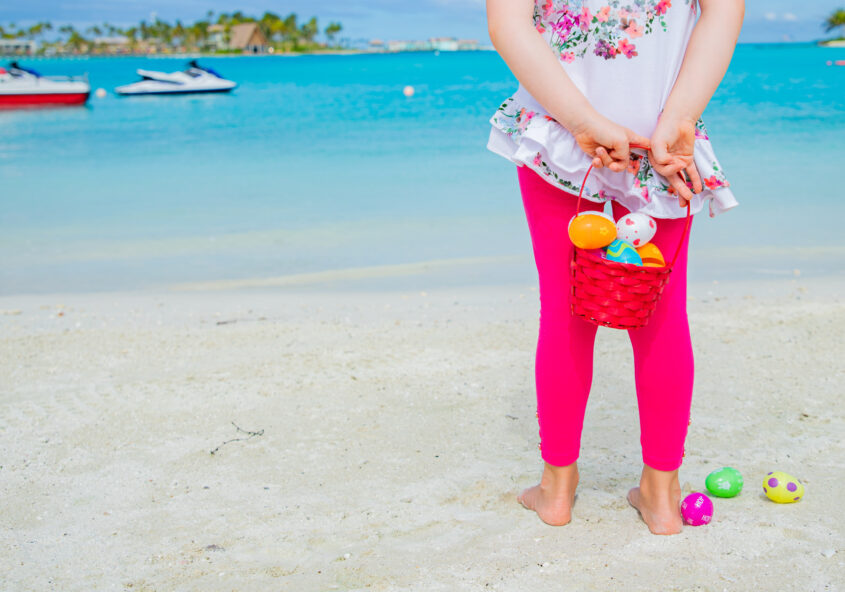 You CARROT believe it's already EASTER! Relaxation and quality time spent with the family are always priceless. Those looking for an egg-citing escape and a special way to celebrate Easter this year can visit the CROSSROADS Maldives, home to its world-class resorts – Hard Rock Hotel Maldives and SAii Lagoon Maldives, Curio Collection by Hilton.
Throughout the Easter period, both Resorts will host family-friendly and egg-citing games, crafts, activities, full of music and fabulous entertainment in a fun and playful environment that will surely delight everybunny.
Easter arrives early at SAii Lagoon Maldives. The celebration commences on 11 April 2022 with heaps of exciting daily outdoor fun activities organized by the SAiilanders at Koimala & Maalimi's Junior Beach Club & Camp from biking around the island, physical fitness activities, wall art decor to sandcastle making competition all throughout the Easter period. Activities are carefully curated with the perfect holiday in mind for kids and families with a fun-learning programme.
Enjoy the excitement of the carnival atmosphere at Hard Rock Hotel Maldives, as the resort kicks-off the celebration on 15 April 2022. Expect line-up of fun and egg-citing activities for all ages happening at Roxtars (Kids Club) from Easter Bunny pizza making, Bunny Glow in the dark disco, Easter-themed arts and crafts, fun Easter games, scavenger hunt, special dinner and show, friendly water gun fight to family movie nights.
Easter Bunny is busy hiding eggs since the beginning of this year at CROSSROADS Maldives. So be ready to dress up your kiddos in their Easter best costume for a photo-ops opportunity and join Easter Bunny in hunt of prize-filled eggs and plenty of family memories to be made during your stay at either Hard Rock Hotel Maldives or SAii Lagoon Maldives, Curio Collection by Hilton.
Find out more about Easter activities at CROSSROADS Maldives;
SAii Lagoon Maldives, Curio Collection by Hilton
Hard Rock Hotel Maldives
Make this Easter a memorable one with your loved ones!