An Exquisite Escapade: Your Guide to the Perfect Three-Day Weekend at Cora Cora Maldives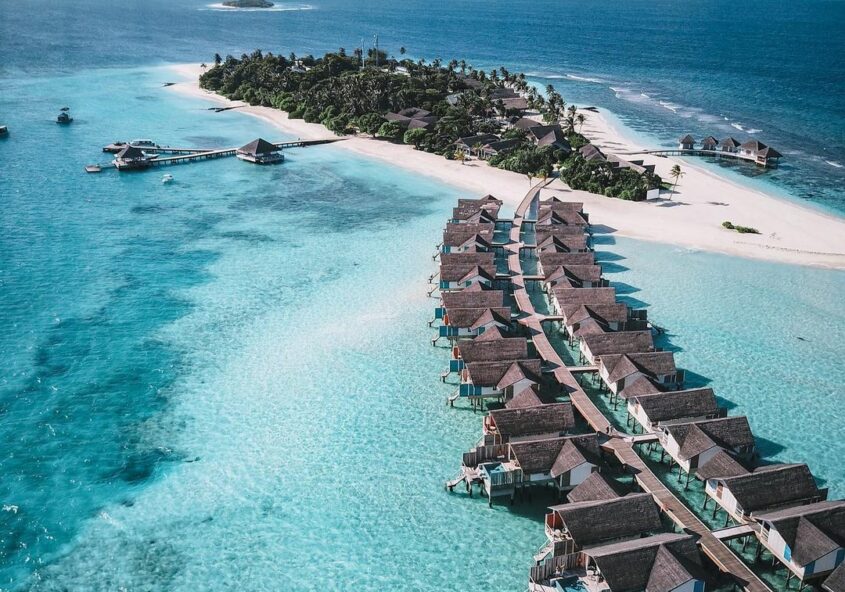 Escape to a slice of heaven in the mesmerising Maldives with an enchanting three-day weekend at Cora Cora Maldives Resort. Nestled on the captivating island of Maamigili, this luxurious retreat promises a blissful getaway filled with relaxation, adventure, and indulgence.
Offering their guests a one-of-a-kind immersive experience, the resort boasts 100 villas, four restaurants, two bars, MOKSHA® Spa, a water sports & diving centre, gym, overwater yoga pavilion, outdoor cinema, Cora kids® Club, and Dutch Onion® Museum.
As you settle in for a perfect three-day weekend, get ready to immerse yourself in luxury, relaxation, and unforgettable experiences that will leave you in awe of the Maldives' natural beauty.
Day One: Arrival and Exploration
Upon arriving at Cora Cora Maldives Resort, we highly recommend taking a moment to explore the island's rich history by visiting the fascinating museum gallery in the lobby. With over 60 remarkable finds from excavations on Maamigili and more than 400 captivating relics from across the Maldives, the Museum of Island Heritage offers a captivating insight into the region's cultural past.
After check-in, head to your villa where luxury and comfort await. As the afternoon unfolds, treat your taste buds to a delightful dining experience at one of the resort's four restaurants where you can indulge in sumptuous cuisine while taking in the breathtaking views that surround you.
For the remainder of the day, we suggest unwinding on the pristine beach, soaking up the sun's warm embrace, or opting for relaxation by the pool. Water enthusiasts can head to the water sports centre to enjoy non-motorized water sports, adding an extra splash of excitement to the day.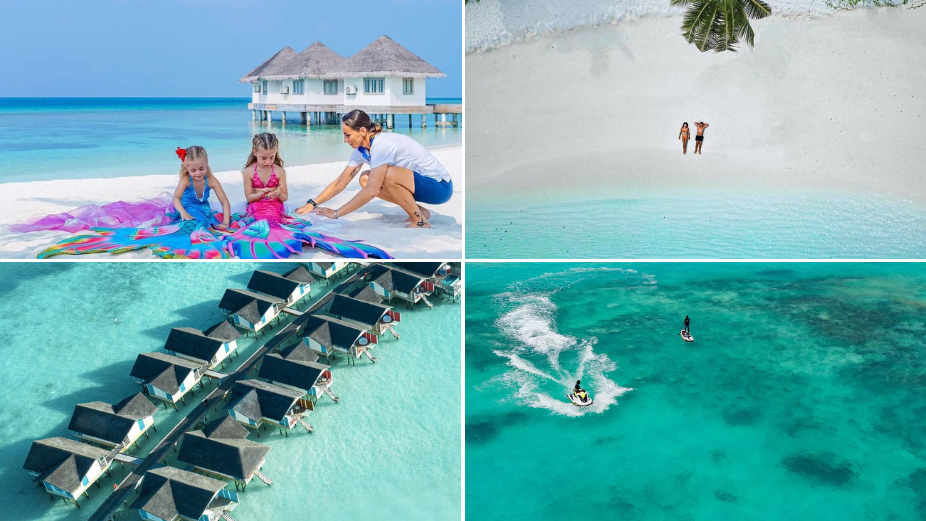 Day Two: Relaxation and Family Fun
Begin the day with a visit to the MOKSHA Spa & Wellbeing Centre, a haven of tranquillity that offers a range of Asian-inspired treatments. Whether you seek total relaxation or rejuvenation, skilled therapists will ensure you experience pure bliss. Gentlemen can also indulge in skin-based therapies, specially designed to soothe and revitalise.
For families travelling with children, the Cora Cora Kids Club awaits, promising endless fun and excitement. With a variety of engaging activities such as arts and crafts, games, and supervised swimming, little ones are bound to have the time of their lives while their parents enjoy their moments of relaxation.
As the sun sets, we highly recommend you embark on a delightful culinary journey at a specialty restaurant promising a unique and unforgettable dining experience. Teien, the elegant Japanese restaurant, presents an array of dinner delights, including teppanyaki, sushi, and kushiyaki, allowing you to savour the essence of Japanese cuisine.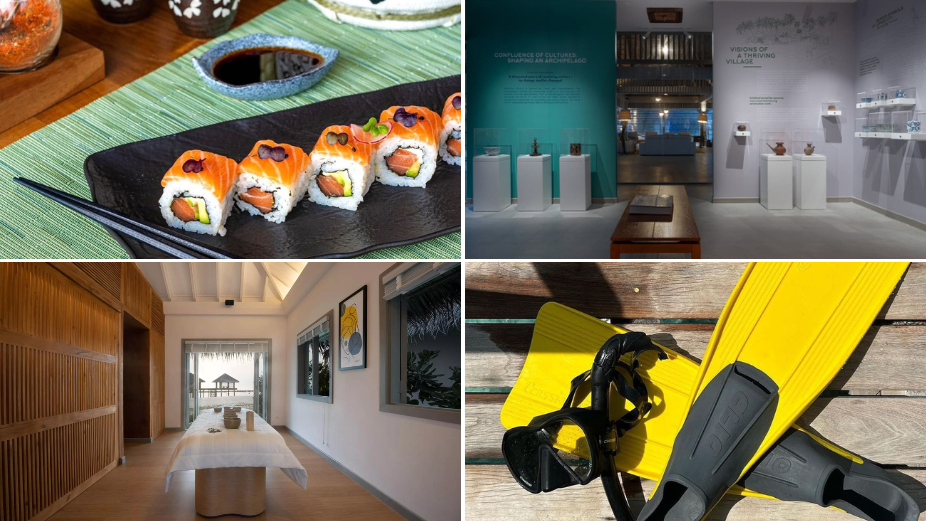 Day Three: Adventure and Romance
The third day brings forth exciting adventures and moments of romance. Dive into the turquoise waters for a mesmerising snorkelling experience, where you can encounter turtles and mantas gliding gracefully through the underwater world.
For an unforgettable sunset experience, we also suggest going abroad on a cruise, allowing you to witness the magical hues of the setting sun painting the sky in shades of gold and pink. Fishing enthusiasts can also opt for a fishing package, tailored to varying durations and budgets, promising thrilling moments on the open sea.
As the day ends, seize the opportunity to share an intimate and romantic dinner with your loved one, surrounded by the mesmerising beauty of the Maldives. Embrace the allure of this tropical paradise and embark on an unforgettable journey of relaxation, adventure, and romance at Cora Cora Maldives Resort.