An Incredible Love Story in Milaidhoo Maldives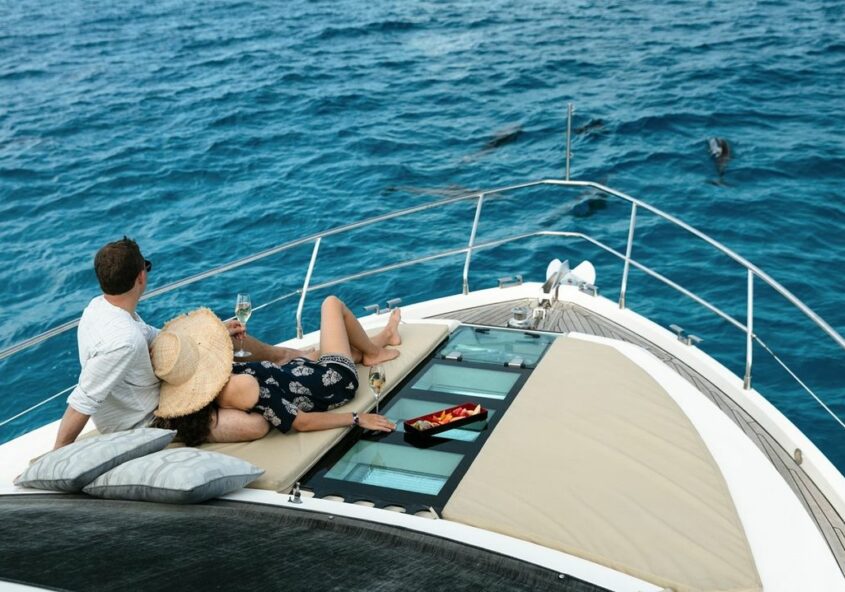 This February, Milaidhoo celebrates the month of love by introducing special offerings; dedicated to couples seeking to make their honeymoons, babymoons, or weddings one to remember for a lifetime. Guests can write their own incredible love story, with each and every experience curated for their personal preferences and little surprises designed to make the moments even more memorable.
The chapter begins with a special feature from the Serenity spa; a new treatment by ila, the all-natural skincare brand with substance and soul, named Couples Connect. This sensual tale of love, designed for couples, helps calm the nervous system and promotes reconnection on a physical, emotional, and spiritual level. Bringing the lovers closer to each other, the treatment focuses on the heart, sacral and crown chakras. It draws on the strength of three exquisite oils; rose, orange blossom and jasmine oil. Couples can come together in a beautiful union of body, mind and soul with the chakra healing warm oil decanted over the third eye.`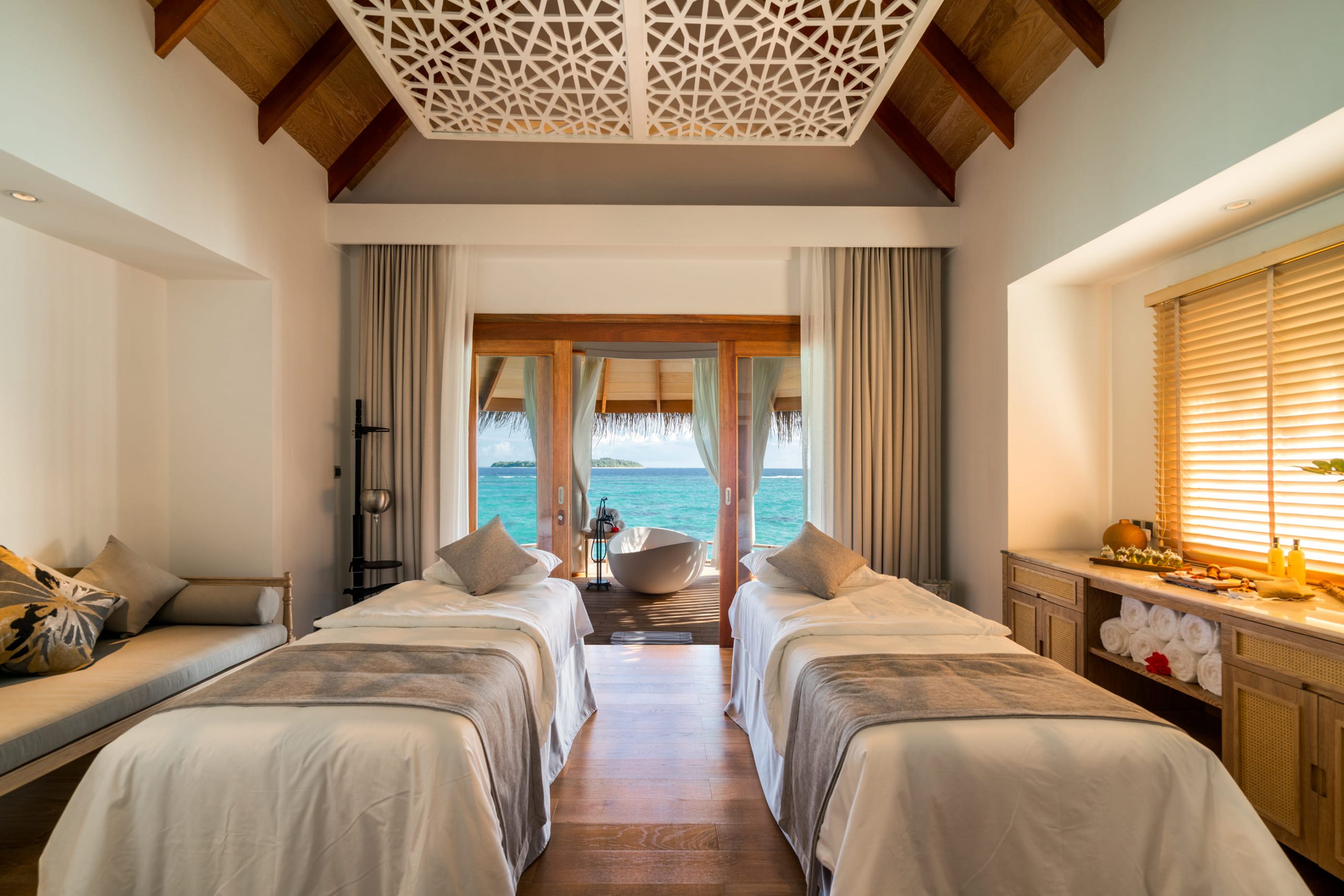 The 120 minutes Couples Connect spa experience includes a Himalayan salt body scrub, a heavenly Kundalini back massage, an Ananda facial followed by warm oil pouring over third eye chakra into hair.
The boutique barefoot luxury island resort also offers a romantic dinner for couples in celebration of love. Guests can dine on the pristine sand with the delicate scenes of the Maldivian oceans set as the backdrop. Presenting a five-course set menu, the dinner can be tailored to every individual preference. Whether one is looking to surprise their lover with an exquisite dinner or commemorate their love with an unforgettable feast, the island hosts will help prepare an anecdote of romance for the occasion.
For guests seeking adventure, Milaidhoo presents a romantic getaway to a nearby sandbank. Couples can catch the sun as it sets over the ceaseless blues while sailing over the waters. With a sunset cruise on a luxurious yacht, a carefully curated dinner, and many other personalised inclusions, Milaidhoo promises a unique love story to remember.
Guests can also arrange for a romantic surprise in their private Villa. Up on request, a champagne and chocolate gift pack will be placed in the guests' villa. The romantic tales do not end here. As Milaidhoo is an island resort where all ideas for a romantic getaway can come to life, any story can be brought to life with the help of the creativity of the Milaidhoo family.
Guests can book their romantic Valentines escape to Milaidhoo via www.milaidhoo.com – the above-described romantic experiences start at the below mentioned rates and can be booked by emailing to welcome@milaidhoo.com
120 min Couples Connect experience at USD 575++ per couple
Romantic getaway: including a sunset cruise, dinner at a sandbank and a few surprises starting at USD 3000++
Romantic beach dinner including a five-course set menu starting at USD 1000++
Surprise champagne and chocolate gift pack USD 500++