At The Nautilus, Time Stands Still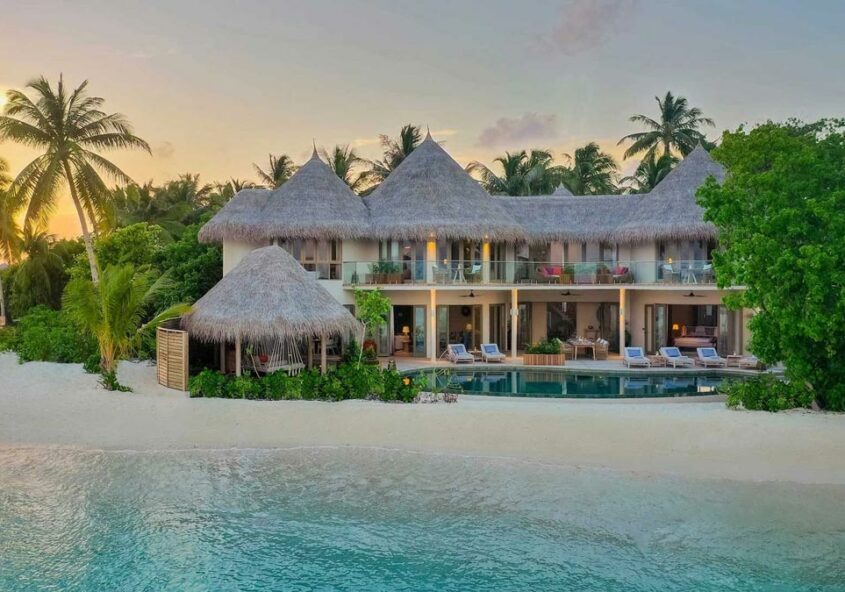 Freedom from schedules, routines and the relentless tick of the clock – this is surely the ultimate luxury. It's when precious moments with loved ones linger longer; it's a space that invites you to truly be in the present, to reconnect with yourself and the things that matter.
This is why, at The Nautilus, their maxim is 'Time Stands Still'. The Nautilus endeavours to usher in that sense of untethered freedom in every space of the resort, in every way they serve you – so that you can truly wind down and enjoy a respite from the busyness that so easily binds us. From the moment you set foot on their idyllic shores, you'll feel the pressures and demands of routine fall away, left behind in another time
Beyond the bounds of time
Across the island paradise, you won't find any clocks or timetables. Nothing is fixed, everything is fluid, unrushed. Instead, you're invited to enjoy the rhythms of nature – sunrises and sunsets, high tides and low tides, the wax and wane of the moon. You're encouraged to awaken the natural rhythms of your body and soul; to slip into afternoon naps and spontaneous mealtimes.
To paint a picture of how The Nautilus facilitates this kind of escape from the clock, we've put together some suggestions. Decide, at your leisure, what to do – or not do.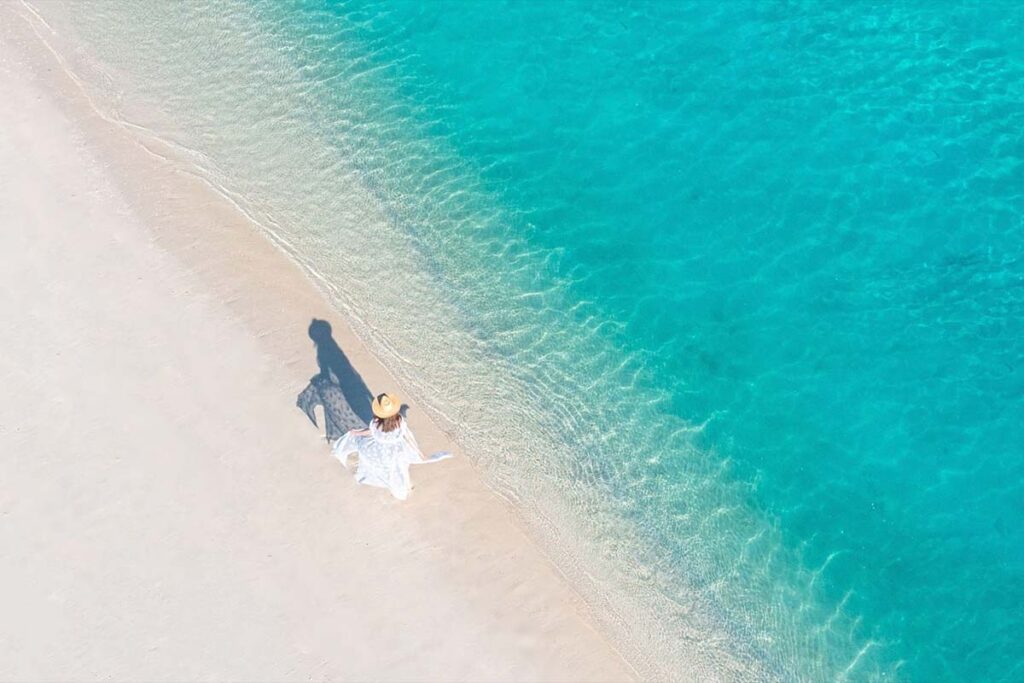 1. A really good morning
As sunrise welcomes a new day, the morning is all yours. Whether you're up with the birds for an aquatic adventure, or in need of a long lie-in in sublime comfort, you're encouraged to wake up in your good time, carefree, to the beauty of your spectacular surroundings.
2. Mindful moments, mindful movement
Join a complimentary daily yoga class in the most spectacular studio – the yoga pavilion overlooks an endless turquoise ocean and invites you to breathe deeply of the fresh sea air. Or enjoy a private yoga and meditation class within the haven of your holiday home. The resident yogi attends to your particular needs, guiding you through each asana or posture, whether you select traditional yoga, vinyasa or even aerial yoga. Unwind your body and mind as you engage with these reviving movements.
3. Unhurried spa days
The Nautilus's Solasta Spa is all about surrender – exchange yesterday's pressures and body aches for the soothing, nourishing treatments on offer. Begin with one of many signature massages; finish with an indulgent facial using organic Omorovicza products. Immerse yourself in a holistic spa journey, or simply pick and choose according to your needs, allowing the expert therapists to tailor an offering just for you. Opt for an in-room treatment for a particularly quiet time, or indulge in the exceptional creature comforts of the spa venue: glass-bottomed, over-water treatment rooms and lounges as well as a sauna, steam bath and open-air bath.
4. Spontaneous adventures or all-day lounging
Escape to the azure waters of the Baa Atoll UNESCO Biosphere Reserve: lose yourself in otherworldly underwater realms with an impromptu dive or snorkel, bask in the fresh sea air on board a yacht, or burn off some energy on a stand-up paddleboard. Wander the beaches, with the undulating shoreline your only guide. Or simply put your feet up at the ultimate poolside lounge, Naiboli, where you'll be served delicious cocktails and free-flowing canapés. The choice is yours; the pace is your own.
5. Sunset, moonrise
As the sun-filled day slowly gives way to the balmy evening, it's the perfect time to wind down with crafted drinks and the finest food. The sun slips below the horizon, creating a picture perfect view for dinner – whether you choose to dine in one of the world-class restaurants, by moonlight on remote sands, or within the comfort of your house or residence. As the sky slowly, quietly darkens to reveal a starry canopy, you might want to finish off with The Nautilus's much-loved Cinema Under the Stars – an outdoor movie night with all the trimmings.
6. Anytime service
In the mood for a midnight snack? It's never a bad time to call – The Nautilus is here to help you with whatever your heart desires. Your assigned House Master is your own, personal butler, and they've been preparing for your stay since before you even arrived. They're waiting to serve you and happy to adjust to your rhythm, so that you can enjoy your getaway at your own pace.
For more information please visit https://www.thenautilusmaldives.com/