Ba'theli by the Reef – A Culinary Journey at Milaidhoo Maldives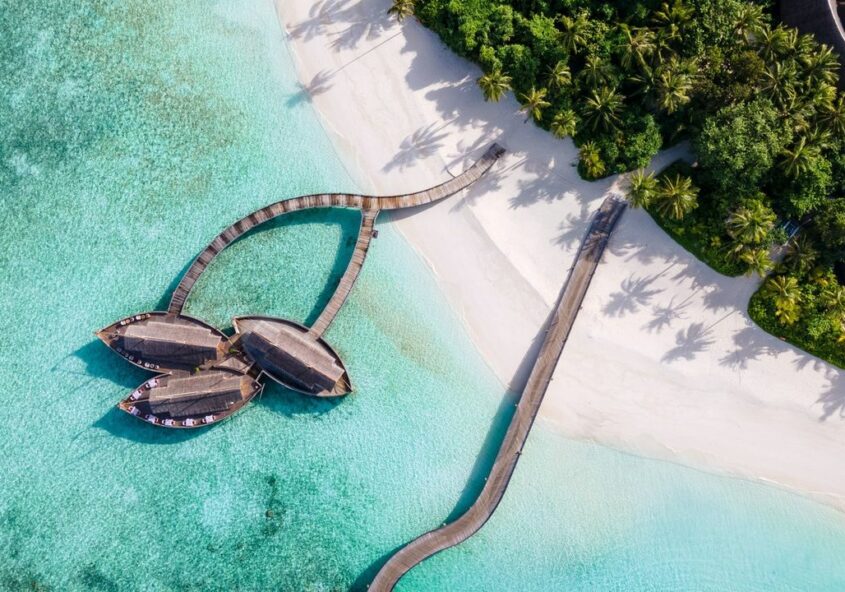 Indulge in an extraordinary culinary odyssey at Ba'theli, the unique dining venue in Milaidhoo Maldives. Set within a serene lagoon, Ba'theli offers an exclusive gastronomic adventure inspired by the Spice Route. The word "Ba'theli" is derived from the Dhivehi language, signifying cargo boats that once sailed across the Maldivian archipelago, spreading knowledge of diverse lands, customs, and cuisine.
Long ago, the Maldives was a bustling trading post for merchants journeying from Indonesia, India, and Arabia, laden with aromatic treasures like cinnamon, cardamom, and ginger. Today, this captivating legacy continues at Ba'theli, where award-winning chefs craft exquisite gourmet creations. They meticulously blend fine ingredients and harmonize herbs and spices to elevate natural flavours.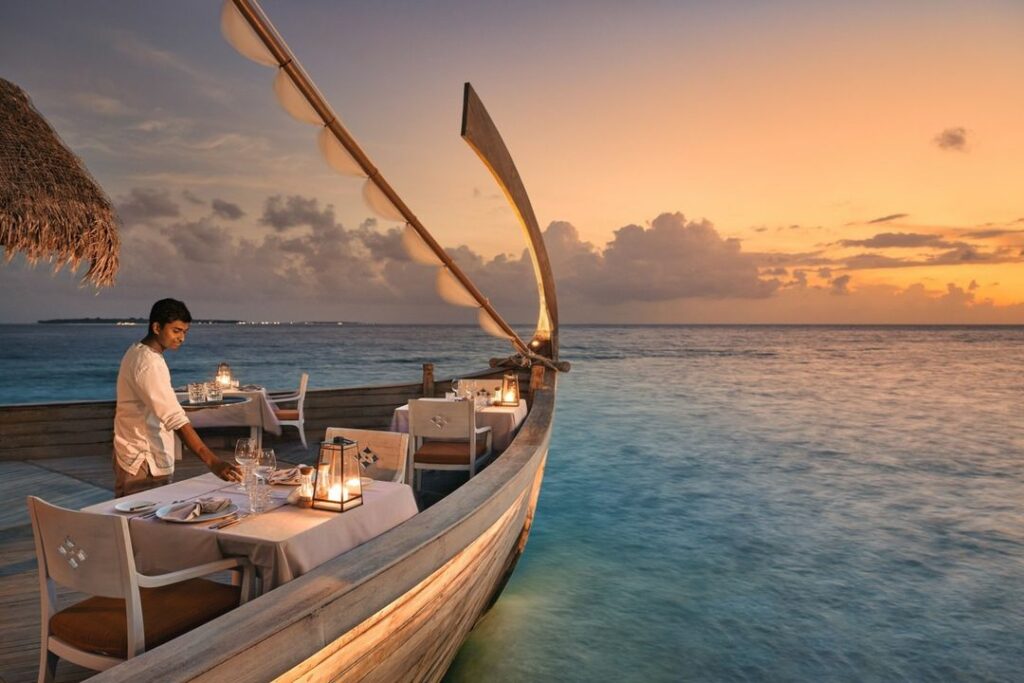 Upon arriving at Milaidhoo, guests are greeted by the enchanting sight of three wooden boats floating on the azure lagoon. The first boat serves as a sunset bar, offering island-inspired libations infused with local ingredients. The second boat houses the kitchen where culinary magic unfolds, while the third boat transforms into a restaurant. Here, under the starlit sky and billowing sails, diners savour delectable dishes. For an unforgettable experience, guests can dine on the deck beneath the celestial night sky.
The culinary journey begins at the lounge and sunset bar, where guests can enjoy signature Ba'theli libations and locally-inspired canapés as they soak in breathtaking sunset views.
At the restaurant, guests have three distinctive dining options. The Maldivian heritage degustation menu leads with a five-course tasting journey that pays homage to the rich cultural heritage of the Maldives. The à la carte section offers traditional Maldivian delicacies with a modern twist. In contrast, the Spice Route section showcases a variety of main course dishes with a touch of local Maldivian flair.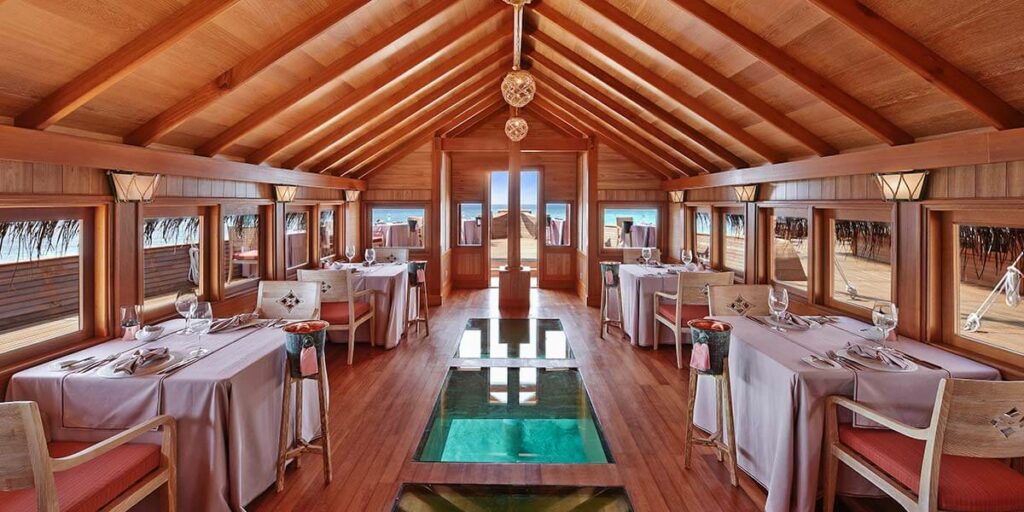 Ba'theli is an invitation to a flavorful expedition, a journey back in time to when the Maldive Ba'theli by the Reef – A Culinary Journey at Milaidhoo Maldives played a pivotal role in the history of the Spice Route. Dining at Ba'theli allows guests to savour the rich history of the Maldives and Spice Route cuisine while guided by the knowledgeable Ba'theli team, all-embracing unparalleled comfort.
For more information, visit www.milaidhoo.com, for booking inquiries email at reservations@milaidhoo.com