Bollywood Gem, Sunny Leone Vacays at Sun Siyam Olhuveli in the Maldives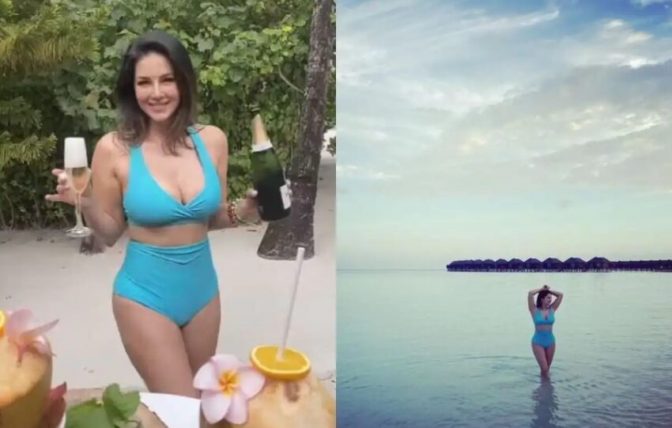 Actor Sunny Leone is having the time of her life as she holidays at Sun Siyam Olhuveli in the Maldives.
The actress landed in the island destination on Tuesday and checked in on Instagram with a bunch of updates. With her first postcard from the Maldives, she can be seen enjoying the sun, the sea and the sun in the Maldives while taking a dip in the sea. A spectacular view of the waterline kissing the horizon forms the backdrop of Sunny Leone's breathtaking photo.
"Here we go! Vaca time at Sun Siyam Olhuveli," Sunny Leone captioned her photo as she checked in from her water villa.
In another post, she can be seen popping open a bottle of champagne on the beach.  "Welcome to heaven! No riff-raff allowed! Except me! Time to party and celebrate life!" she captioned the fun-filled video.
Sunny Leone's holiday entourage also includes husband Daniel Weber and their kids.