Bulgari Resort to Open their New Resort in the Maldives in 2025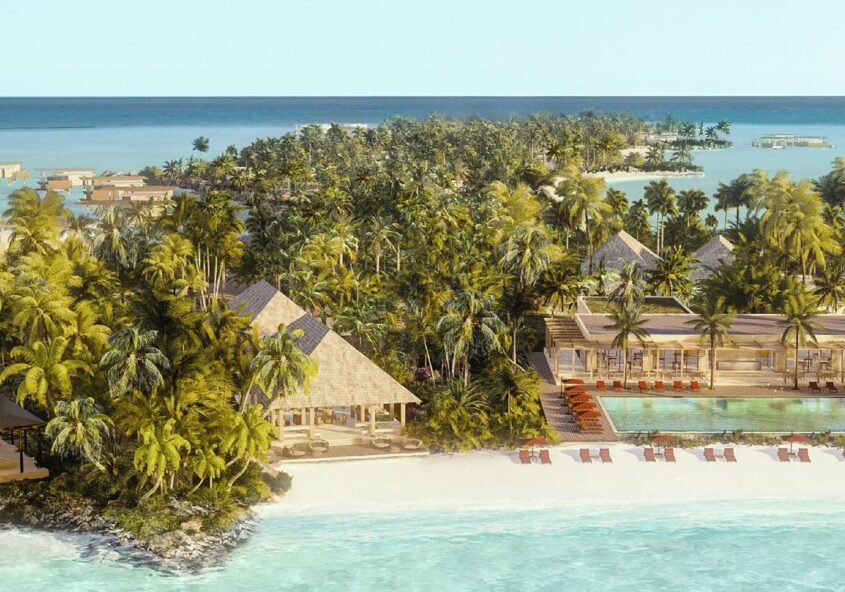 Italian luxury brand Bulgari is to open a new luxury resort in Raa atoll of the Maldives.
Located in one of the most northerly and visited atolls in the archipelago on an exclusive private island, the resort will consist of exquisite beach and water villas, each with individual pools and a range of luxury facilities being available for guests.
The Bulgari Resort Ranfushi is set to open in the year 2025 and will be the thirteenth jewel in the Bulgari Hotels and Resorts collection. The resort is set to feature highly acclaimed Michelin-starred chefs that are already working in other Bulgari hotels, as well as featuring Italian, Chinese and Japanese gastronomy.
Architecture and design of the resort will be in line with the existing contemporary and refined style of Bulgari, managed by the architectural firm ACPV Architects Antonio Citterio Patricia Viel.
The thirteenth hotel/resort for The Bulgari Hotels & Resorts collection will open in 2025.