Celebrate the Festive Season at Soneva!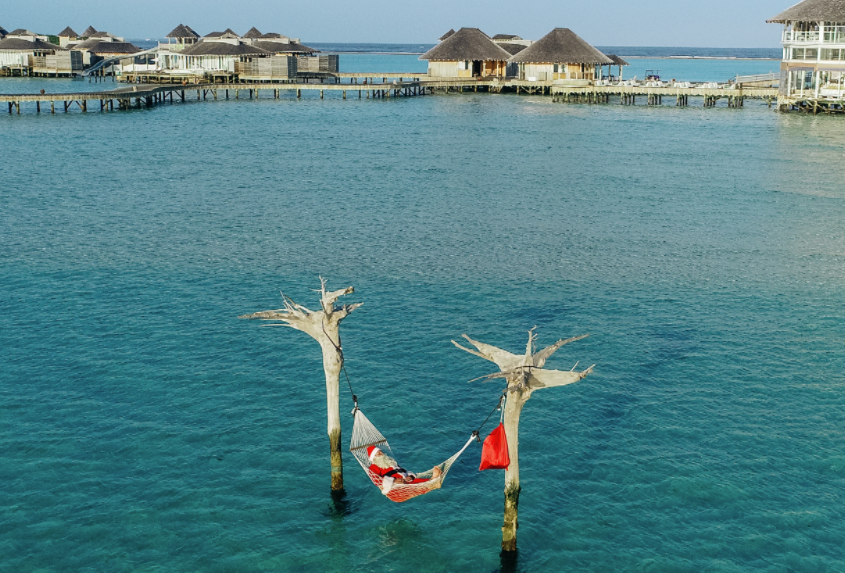 Join in the magic of Christmas and New Year with Soneva. They have planned an unforgettable programme of seasonal celebrations at Soneva Fushi and Soneva Jani – with festive feasts, rare experiences, family activities at The Den, and a spectacular Journey Around the World to see in the New Year, with mouth-watering dining, live entertainment and a dazzling light show.
At Soneva Fushi, the festivities include the extraordinary Christmas Eve Gala Dinner, Christmas Day Breakfast, New Year's Eve Journey Across the Globe, Pool Party and Mocktails at The Den Pool Bar, Dinner at Flying Sauces with Chef Rasal, Floating Champagne with Canapés and many more.

Soneva Jani also begins there festive celebrations with the Christmas Eve Dinner on North Beach followed by other celebrations such as the So Bubbly Champagne Breakfast at North Beach, Lunch at Overseas by Mathias Dahlgren, Sunset Dolphin Cruise, Celestial Dinner at So Startstruck and so much more.  

As well as a visit from Santa himself, the resorts are also welcoming a host of Soneva Stars to light up the holidays. Chefs John Burton-Race and Kamilla Seidler will be showcasing their remarkable culinary talents at the chef's tables.

Sporting legends Jonas Björkman and Mikaël Silvestre are back, with the former tennis legend offering one-on-one coaching and the ex-French international footballer hosting his popular Lyfe soccer camp for younger guests. Freediver and Bafta-winning filmmaker Martina Amati will share the secrets of diving on a single breath and capture the experience through a one-of-a-kind short film.

Or, if you're looking to re-centre and unwind, Soneva has residencies from Yoga master Pawan Kumar, Reiki grandmaster Yash Shekar, Jill Banwell, Claude Simarde, Stephen Kirwin and Hortensia Corredoira.
Reserve your festive stay at Soneva now!