Celebrate the Season of Splendor: Discover Festive Marvels with Marriott Bonvoy's Portfolio of Resorts in Maldives Discover a world of enchanting experiences and festive celebrations with Marriott Bonvoy. Whether you dream of a private island with pristine beaches or a bohemian wellness escape, each resort offers a unique celebration that feels like a fairy tale. Explore this festive season's offerings for Diwali and beyond, and embark on a captivating journey filled with indulgence, tradition, and unforgettable experiences.
A Tale of Island Luxury: The Ritz-Carlton Maldives, Fari Islands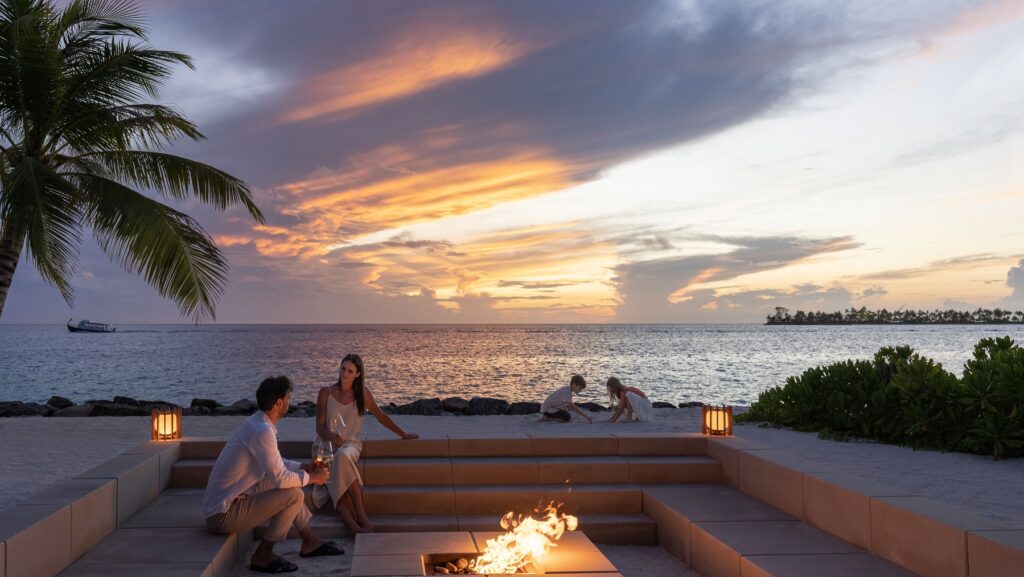 On the enchanting Fari Islands, in the heart of the North Malé Atoll, lies The Ritz-Carlton Maldives, Fari Islands—a paradise of white sandy beaches, turquoise lagoons, and vibrant coral reefs.
Diwali at The Ritz-Carlton Maldives, Fari Islands: Embrace Island Life with an exclusive package inclusive of daily breakfast and dinner. In-house Indian guests can bask in Diwali traditions with specially curated amenities. It's not just a vacation; it's a journey into the heart of luxury and cultural celebration.
Festive Season Glow at The Ritz-Carlton Maldives, Fari Islands: Experience timeless traditions, including gingerbread house decorating, heartwarming gatherings, and a New Year's Eve celebration with the theme 'Festive Glow – A Tribute to the Sun.'
Unveil the Magic: The St. Regis Maldives Vommuli Resort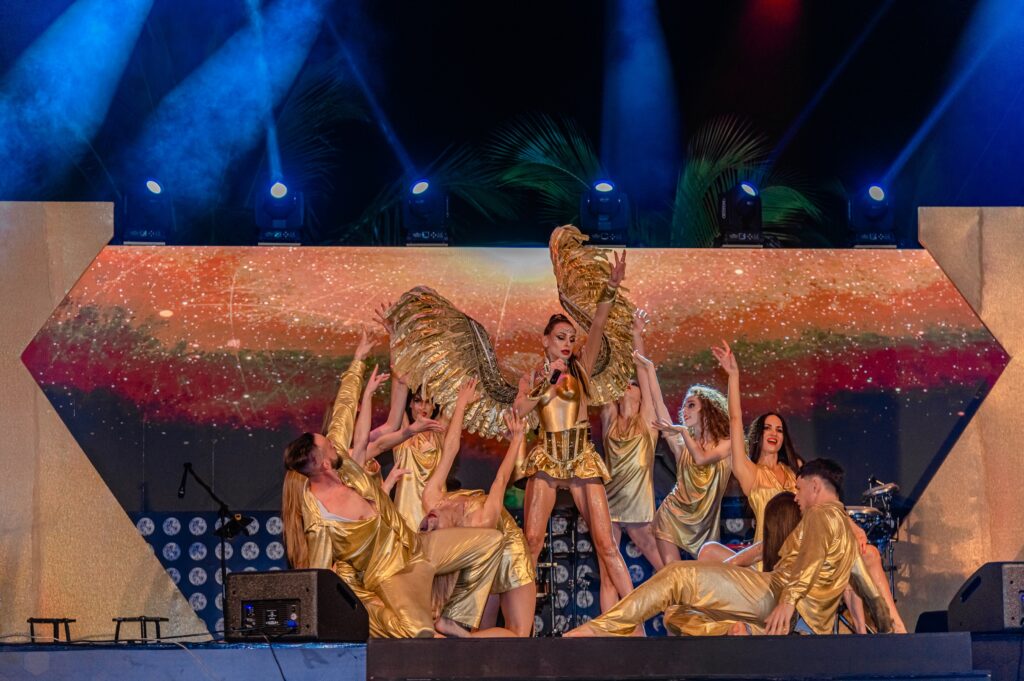 A 40-minute seaplane ride from Velana International Airport, The St. Regis Maldives Vommuli Resort awaits on a private island in Dhaalu Atoll. Here, island-inspired design meets unspoiled nature with private terraces, ocean vistas, and the impeccable service of St. Regis Butlers.
Diwali at The St. Regis Maldives Vommuli Resort: Savor a special Diwali breakfast at ALBA, indulge in an Indian Crafted Beverage Menu, and dine under a blanket of stars with a specially curated Vegetarian Thali. Enjoy a luxurious escape to Iridium Spa with an exclusive Diwali Spa Offer and immerse in relaxation and rejuvenation.
Christmas and the Holiday Season: Step into a world where tropical magnificence blends seamlessly with the magic of paradise. As the sun graces the gilded shores and the azure waters beckon, prepare to embark on a journey of sun-soaked festivities that will redefine your holiday experience the resort.
A Festive Escape: W Maldives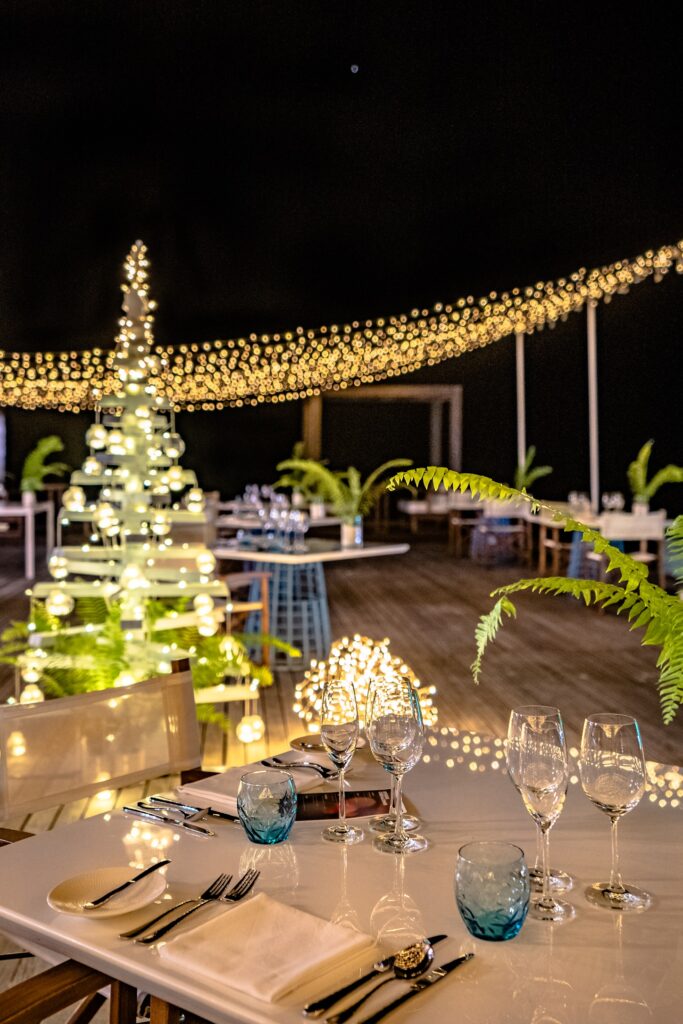 Located on the heart-shaped Fesdu Island in North Ari Atoll, W Maldives offers vibrant luxury, one of the Maldives' best house reefs, and gourmet dining.
Diwali at W Maldives: Celebrate the festival of lights with a special dinner under the stars at FIRE beach, with a sharing style set menu amplified by music and shisha. Enjoy an all-inclusive package with a daily buffet breakfast, a three-course lunch, dinner for two adults, unlimited beverages, and a complimentary in-room W MIXBAR.
'Reflect and Shine' at W Maldives: Revel in the spirit of celebration with a Shine Parade, gala dinners for Christmas and New Year's Eve, local delights, and pool parties this December at W Maldives.
A Feast for the Senses: Le Meridien Maldives Resort & Spa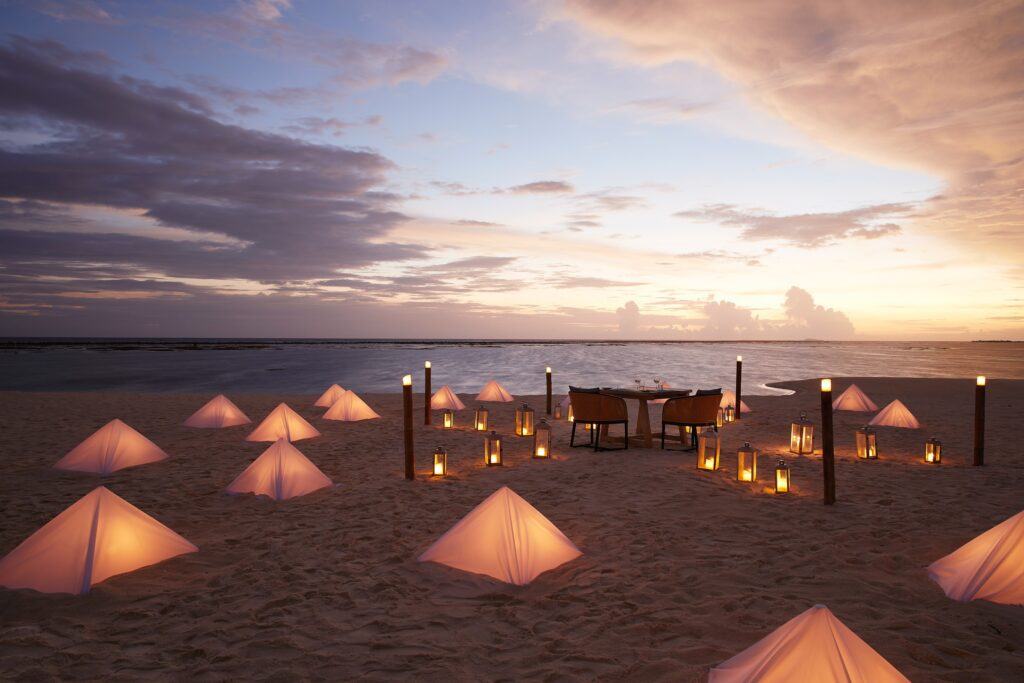 Discover a world of breathtaking natural beauty and embrace the essence of savouring the good life at Le Meridien Maldives Resort & Spa, nestled in a tropical paradise. Choose from stylish one and two-bedroom overwater or beach villas for an extraordinary escape.
Diwali at Le Meridien Maldives Resort & Spa: Commemorate the occasion with a traditional Rangoli at Turquoise Restaurant. The resort's All-inclusive Indulgence package invites you to embark on a culinary journey across continents, savouring the vibrant flavours of the destination.
Glow in the Dark Festive: Embrace the timeless traditions and holiday charm amidst the tropical paradise and indulge your senses in a culinary journey from Japanese classics to Spanish tapas. Guests can look forward to experiencing the start of a New Year like never before with the 'Glow-in-the-Dark New Year's Eve Beach Party.' For families, the resort offers specialized and fun-filled festive activities, including sunset dolphin cruises, turtle quests, marine conservation talks, art classes, folklore storytelling, and the highly anticipated arrival of Santa.
A World of Wonder: Sheraton Maldives Full Moon Resort & Spa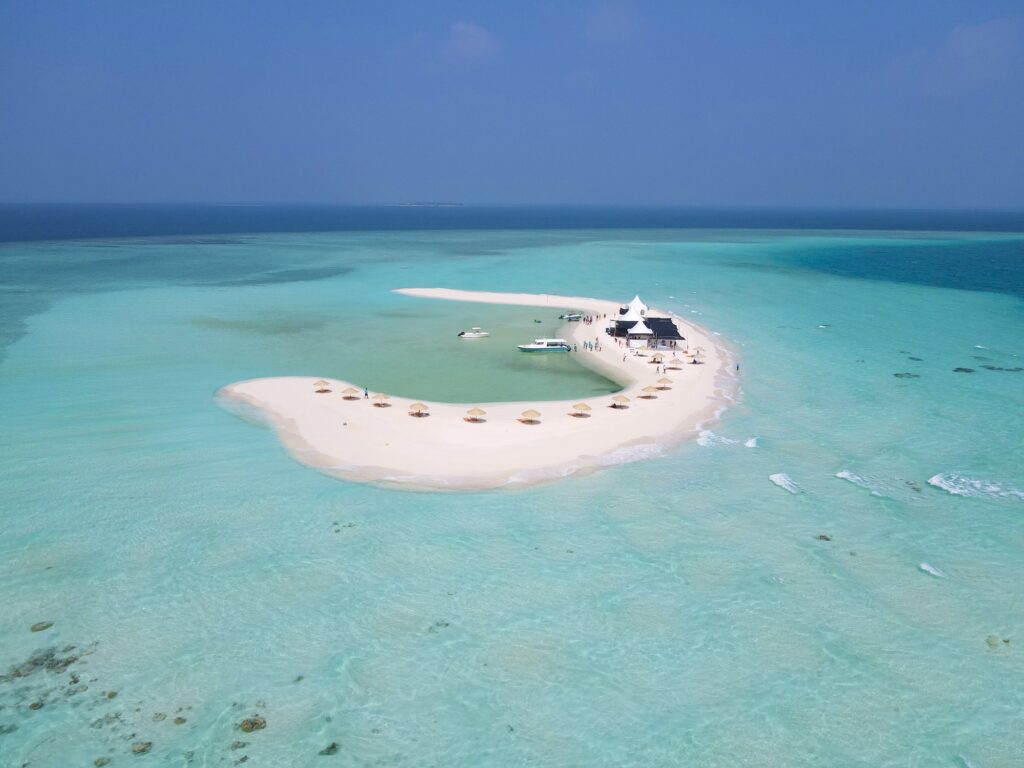 On a private island in North Male Atoll, Sheraton Maldives Full Moon Resort & Spa boasts seven restaurants and bars, two freshwater pools, a tennis court, and a 24-hour gym.
Diwali at Sheraton Maldives Full Moon Resort & Spa: Experience a festive transformation with the resort adorned in Rangoli and Diyas. Indulge in an authentic Diwali feast featuring delectable treats like Gulab Jamun and Coconut Ladoo.
Festive Season at Sheraton Maldives Full Moon Resort & Spa: Dive into cherished moments and create new ones at this family-friendly resort. Savour delectable culinary delights, enjoy vibrant entertainment and enjoy pure relaxation. Walk through the lush tropical garden illuminated by neon lights, creating a wonderland. Count down to New Year's Eve with magical fireworks, creating a symphony of cheers and laughter on the beach. The festive celebrations cover family traditions, a Santa Claus BBQ Island, exciting family programs, a Festive Artisan Market, a Wine Master Class, and more.
Marriott Bonvoy members can seamlessly earn and redeem their points on stays and experiences at the resorts. To learn more about the Marriott Bonvoy portfolio of resorts in Maldives, click here. For more information, please visit www.marriott.com