Check Out These Stunning 360° Photos of Finolhu Baa Atoll That Every Traveller Must See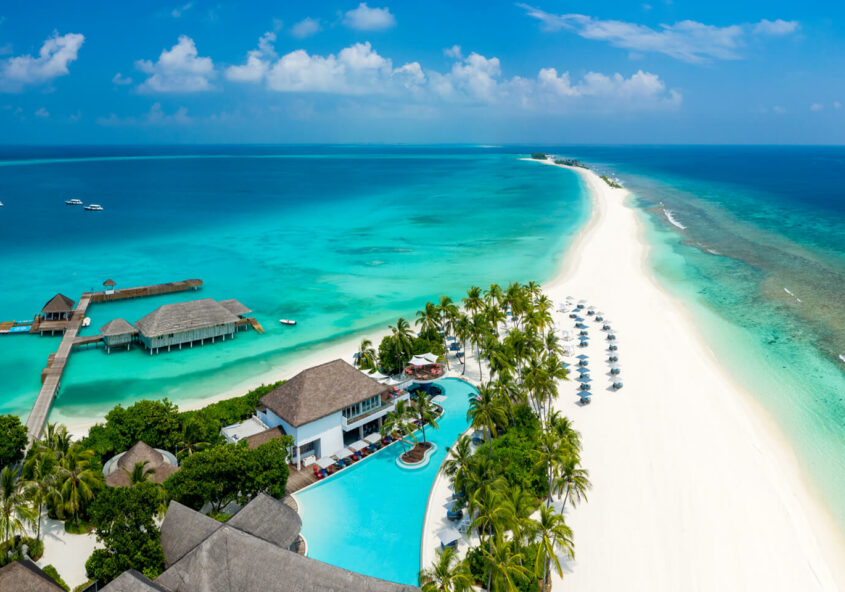 Located within the Baa Atoll, a UNESCO Biosphere Reserve in the Maldives, Finolhu Baa Atoll is a barefoot chic resort that puts a playful twist on luxury.
In translation, Finolhu means "sandbank". Opened in 2016, Finolhu is one of the best beach resorts in the Maldives. It stretches across four islands and its beaches are about two kilometers long.
The virtual experiences below will give you an idea of what it is like to look around in our one-of-a-kind tropical resort.
1. If you are looking for a culinary experience during your stay, check out the Kanusan – a fine dining restaurant in Seaside Finolhu where the culinary focus is Asian.
2. Step into this heavenly stay at Finolhu Baa Atoll Maldives pool villa. In addition to an enormous sun deck, these villas also have a pool with a length of eight meters, king-size beds in the two main bedrooms, and two luxurious bathrooms.
3. The all-day bar area of Finolhu Baa Atoll is definitely an eye-catcher.
4. Take a look at the Beach Bubble in Finolhu Baa Atoll- one of the most romantic stay at the Maldives.
5. Experience comfort and unwind at Finolhu Baa Atoll beach pool villas. Wake up to the sight of the lush garden directly from your bed with direct access to the beach facing the beautiful blue lagoon.
6. A 360° photo of the Ocean Pool Villa at Finolhu Baa Aoll. In addition to 2 spacious master bedrooms, it also has an 8-meter long pool, infinity pool and its own wine bar. Bathrooms with tub and outside showers and of course the sea, as far as the eye can reach.
To book your stay at the resort, visit https://www.finolhu.com/