Clarks Exotica Kamadhoo Maldives Opens Its Doors to Guests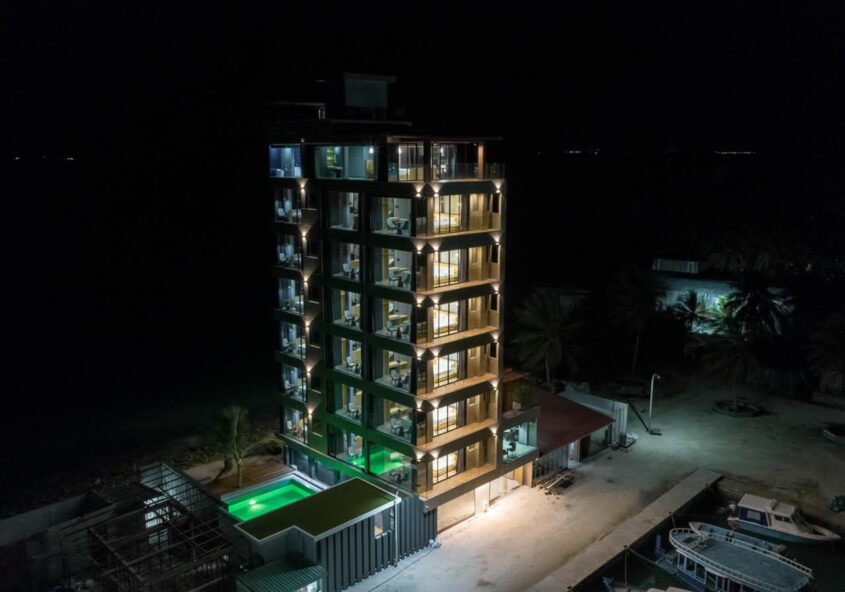 Nestled in the UNESCO protected biosphere of Baa Atoll, Clarks Exotica Kamadhoo Maldives, today has opened its doors to guests.
Kamadhoo Island overlooking the Indian Ocean is famous as a yoga retreat destination which is surrounded by the most beautiful beach with white sand all over amidst crystal clear blue water. Whether you like to kick back, relax and take in the magnificent, stunning beauty of the island and surrounding reef, the island offers the perfect balance of both.
Clarks Exotica provides excellent rooms and accommodations including rooms with immaculate views of the ocean. They also have intricately designed penthouses that guarantee premium luxury. All of the accommodations are laced with modern amenities and facilities to ensure your stay is convenient and delightful.
The hotel has two exclusive restaurants that offer the best food in town. The Bridge, is a multi-cuisine restaurant, and has a diverse menu with delicacies borrowed from a variety of cuisines. Pool Deck Lounge, at the lounge area by the outdoor pool, is the perfect place to kick back and relax with a refreshing drink.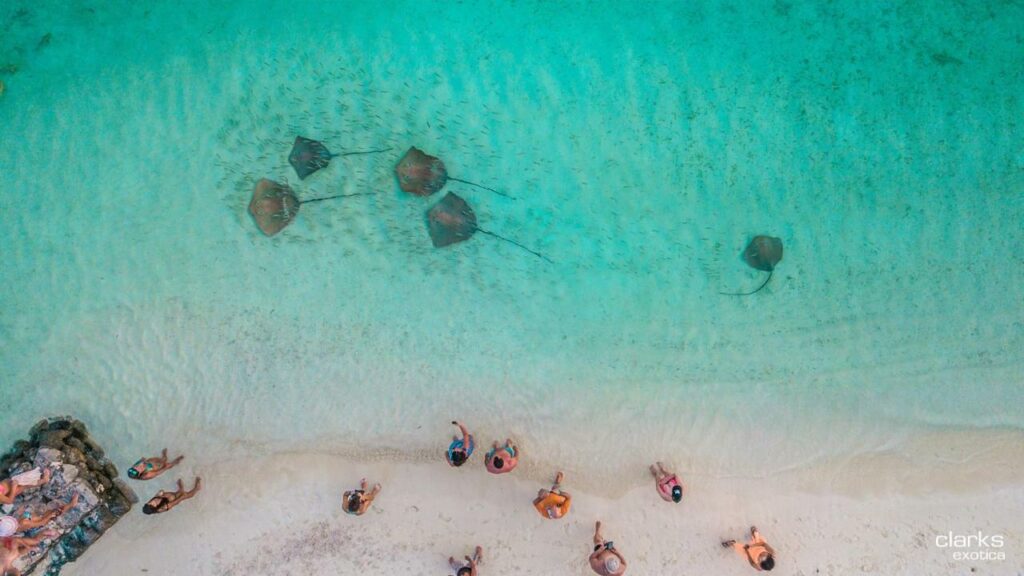 During your stay at Clarks Exotica, discover and explore the marine life and lose all sense of time as you venture beneath the ocean's surface to glide alongside turtles and whale sharks-enjoy scuba diving, snorkelling to see a coral garden in a huge fish structure made by the locals here. Hop on to a boat ride and swim with the Gigantic Manta rays at Hanifaru Bay. Go for morning or night fishing. Take a picnic basket to a remote sandbank or visit a local island and as you come back from your adventurous and tiring day you can dig into the sumptuous round-the-clock menus and relish the traditional taste of Indian, Maldivian and Continental food at the restaurant.
For more information and bookings, please visit https://www.theclarkshotels.com/clarks-exotica-kamadhoo-maldives/