Culinary Paradise at Mövenpick Resort Kuredhivaru Maldives – A Feast for the Senses!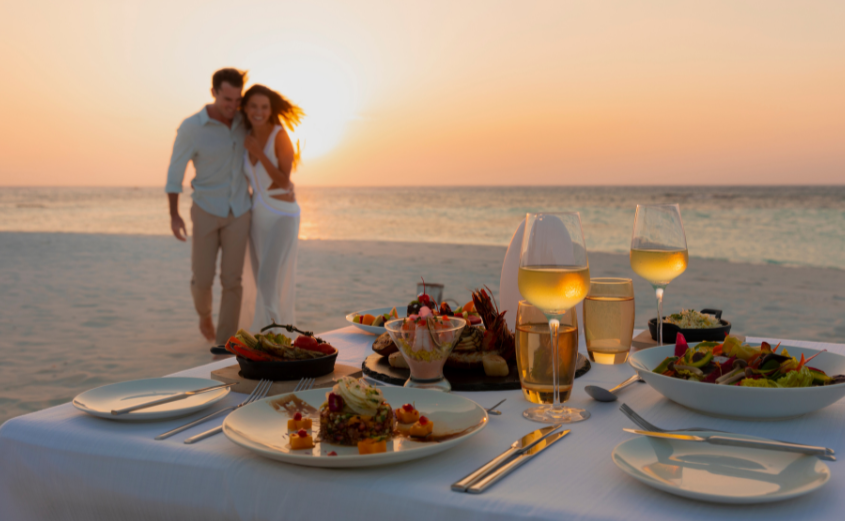 Nestled in the heart of the Maldives, Mövenpick Resort Kuredhivaru offers an exceptional dining experience. Showcasing the culinary heritage for which the Mӧvenpick brand is renowned, the property also features several incredible dining experiences that will elevate your Maldivian escape to new heights. Don't miss the opportunity to indulge in these exceptional culinary offerings during your Maldivian getaway.
ONU Marché: Market-Style Elegance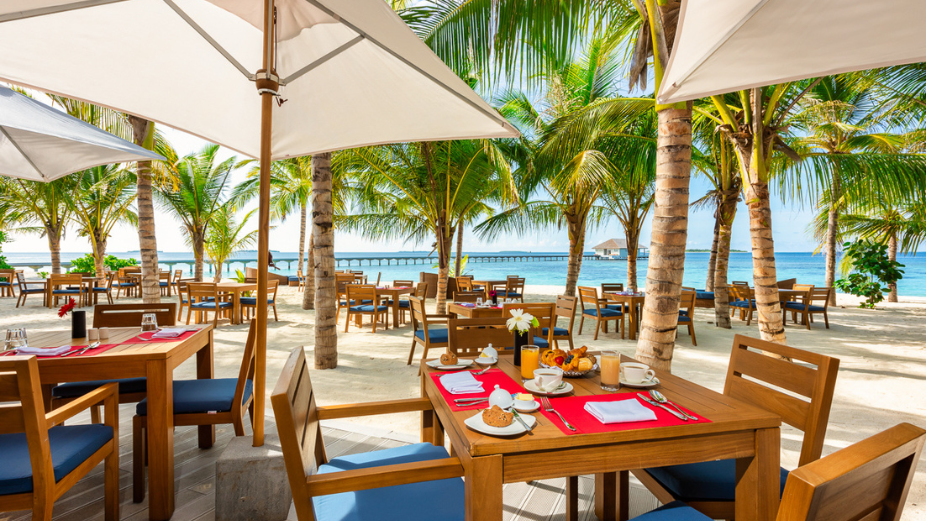 Step into the charming ONU Marché, the resort's central dining hub. This delightful market-style restaurant offers guests an excellent buffet breakfast and dinner experience, complete with Mövenpick's signature marché concept, showcasing fresh, wholesome, and nutritious foods, along with local specialities. What makes ONU Marché truly stand out are its weekly theme nights, featuring world-class chefs demonstrating their culinary artistry at live cooking action stations.
Bodumas: An Unforgettable Seafood Affair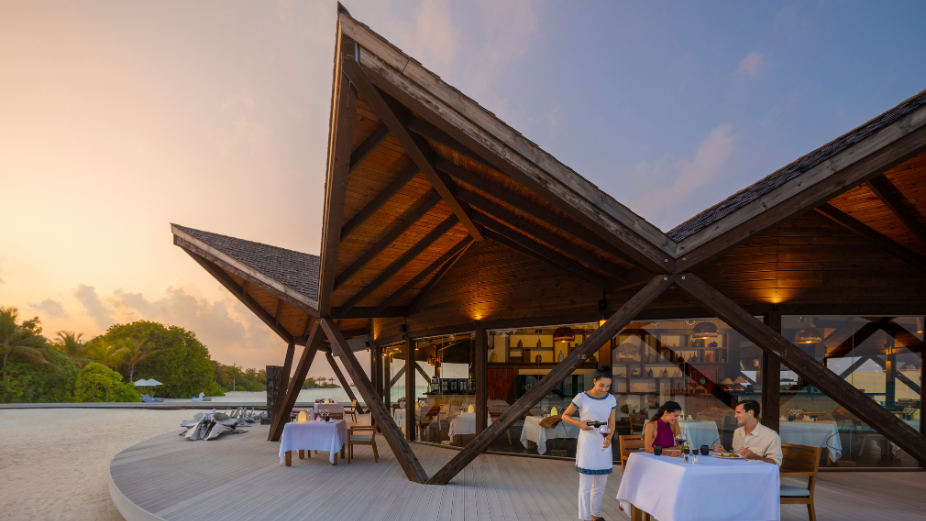 For an unforgettable seafood experience with panoramic ocean views, look no further than Bodumas. This overwater Japanese restaurant offers a variety of seafood options and exquisite international, Japanese, and local specialities. Bodumas perfectly combines the salty ocean breeze with the allure of beachside dining. Indulge your taste buds with seafood dishes inspired by international flavours and exotic seasonings.
Latitude 5.5: Grilled Goodness by the Infinity Pool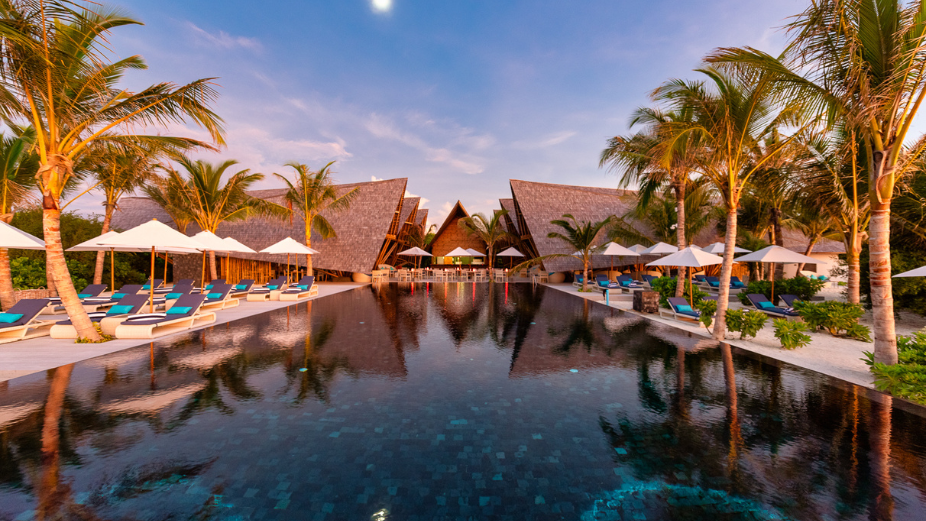 Located by the main infinity pool with breathtaking ocean views, Latitude 5.5 is a poolside restaurant serving lunch and dinner, featuring a wide selection of international culinary specialities. It caters to diverse tastes, from prime steaks, ribs, and poultry to burgers. This delightful concept adds an extra layer of excitement to your poolside dining experience, all while sipping exotic concoctions of shisha and enjoying tropical music.
Oak Lounge: A Haven for Gourmands and Wine Connoisseurs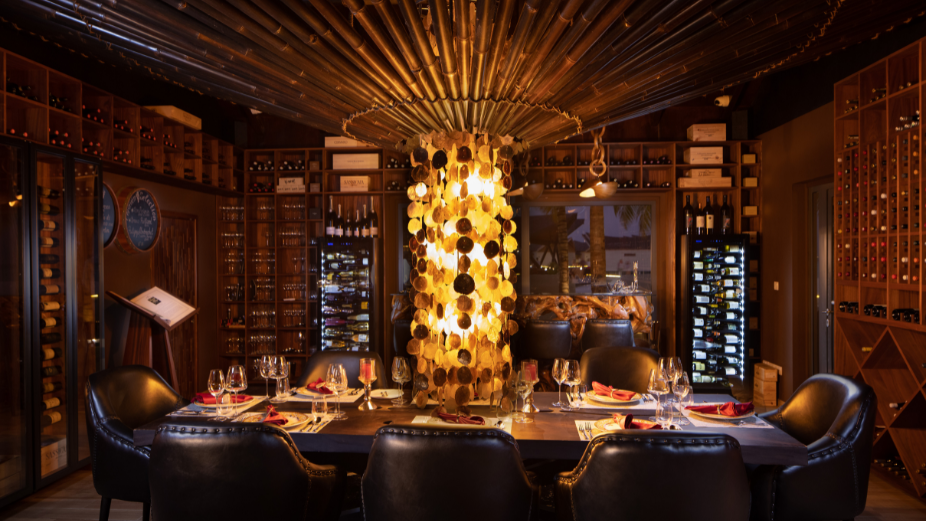 The Oak Lounge is an exclusive new venue to enchant gourmands and wine enthusiasts. This sophisticated lounge boasts an impressive selection of over 250 wines from 14 countries and an exclusive array of cigars and spirits. As a delightful addition, the Head Sommelier, in collaboration with the Executive Chef, curate unforgettable wine-pairing dinners. With an emphasis on offering a private dining experience, Oak Lounge promises a memorable journey for your palate.