Culinary Ventures at Kagi Maldives Resort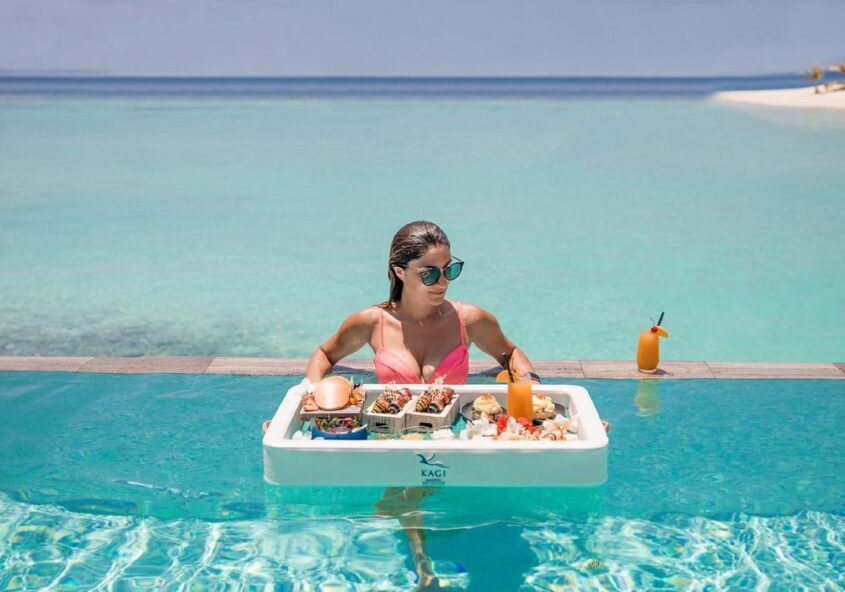 Indulge in a culinary journey like no other at Kagi Maldives, where delectable flavors and unforgettable dining experiences await. From the aromatic Chinese Hot Pot to the serene Chef's Table at the Herbs Garden, and the enchanting "A Love Story Dinner" on the beach, every dining experience promises to tickle your taste buds and create cherished memories. So, get ready to immerse yourself in the island's gastronomic delights and embark on an unforgettable adventure for your palate.
Equally ideal for tickling your tastebuds and for enjoying as a couple or with family and friends is Kagi Maldives's Chinese Hot Pot. This culinary adventure features a central hot pot filled with an aromatic broth for guests to add fine meats, seafood and vegetables. Guests can choose their preferred side dishes and customize the broth spiciness. This al fresco dining experience is available daily at the over-water Baani Spa upon request.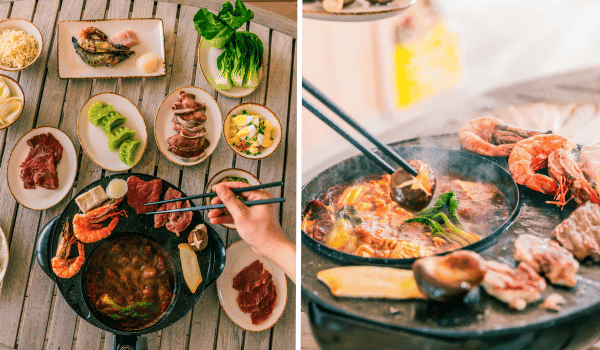 The Chef's Table at the Herbs Garden is a unique private dining dedicated to couple dining where the skilled Executive Chef curates and introduces a delightful four-course fusion menu that includes delicate herbs like Lemongrass, Basil, Curry leaves and Pandan. The dinner setting is serine, fostering a profound connection with nature, dining under the stars. The garden's organic herbs infuse the air with freshness and flavour, radiating positive energy. As a special offer, guests can avail themselves of a generous 25% discount on the Premium All-Inclusive package for this special dining event.
The "A Love Story Dinner," is a truly extraordinary private culinary experience that lives up to its evocative name. This romantic dinner takes place in a cosy beach cabana, providing an intimate setting for you and your loved ones. This destination dining experience on the beach offers a delightful fine dining menu with the finest options while remaining flexible to accommodate the unique preferences and dietary requirements of our cherished guests.
For more information, visit kagimaldives.com