Dance the night away at Hotel Riu Palace Maldivas!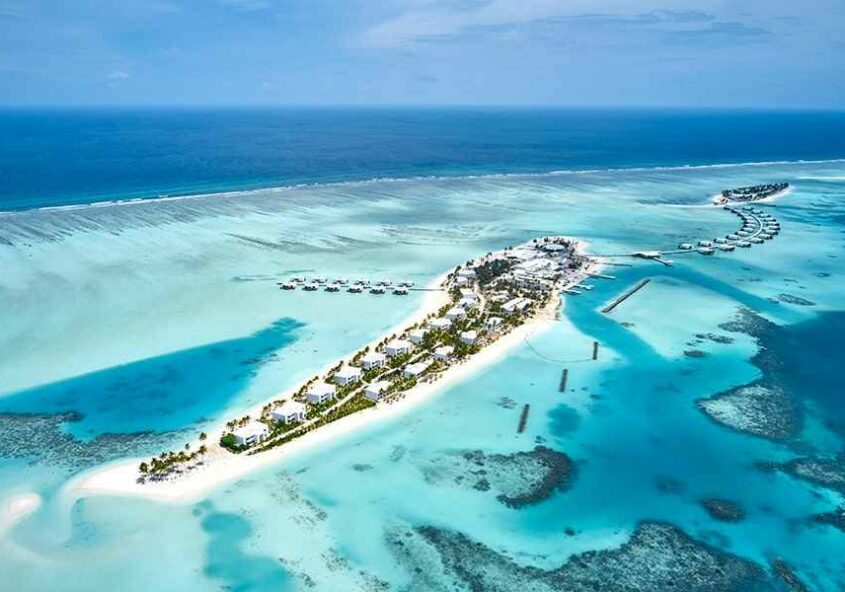 Hotel Riu Palace Maldivas is your next dream destination. Situated in the alluring atoll of Dhaalu in the Maldives, Hotel Riu Palace will enchant you with its breath-taking beauty. What can only be described as Paradise on Earth, the resort offers 24-hour all-inclusive service with free Wi-Fi, cuisines that will excite your taste buds, endless relaxation and an assortment of entertainment choices.
One of the highlights at this resort is their Sunset DJ Event. As a crowd puller of this resort, here is an experience not to be missed. Dance the night away with the magnificent sunset looming over the island.
The Sunset DJ experience starts with a waffle station from 4:00 PM– 5:00 PM where guests can grab a delicious waffle while enjoying the evening. Followed by this, from 5:00 PM – 6:30 PM, the resident DJ will start to work his magic. Guests are also entitled to an Aperol spritz bar enjoyment during these hours. This experience is part of the all-inclusive service and bears no additional costs.
The resort continues to host a wide range of activities and entertainment with a dedicated team to ensure that guests have the time of their lives.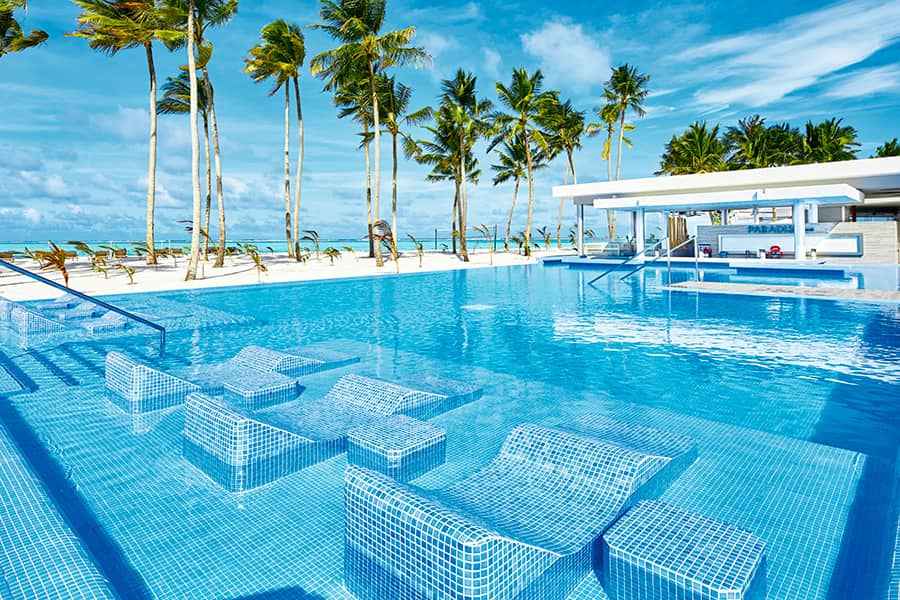 The resort is also sure to charm you with its stunning views of the white sandy beaches and surrounding crystalline waters. The pool has a spectacular view of the sea together with a swim-up bar for an intriguing experience. The times you are not relaxing on the sun lounges by the beach, you can enjoy a variety of different cuisines that will most likely surprise you. Live cooking stations at the main restaurant and the Japanese restaurant (YuHi) and Fusion cooking restaurant (Krystal) will impress you with the choice of food they have for dinner. Additionally, Hotel Riu Palace also houses an Italian (Sofia) and Steakhouse restaurant for a change of tastes.
Hotel Riu Palace Maldivas is the ideal place for an all-inclusive luxury holiday. Book now to enjoy an unforgettable experience.
For more information please visit https://www.riu.com/en/hotel/maldivas/dhaalu-atoll/hotel-riu-palace-maldivas/