Demi Lovato Celebrates Turning 29 on the White Sandy Shore of the Maldives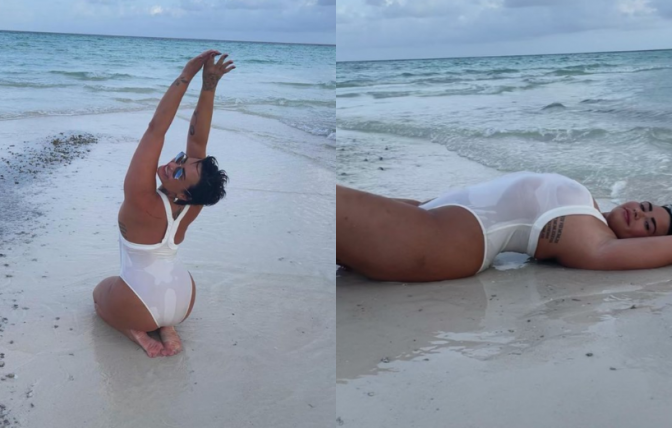 Demi Lovato, whose birthday was Friday, is on a getaway in the Maldives and is feeling at one with the ocean.
The newly-turned 29-year-old singer shared a series of photos of herself on Instagram, posing and lounging on a picturesque Maldivian beach. The Instagram photos were posted with the caption, "Alexa play Birthday Suit by @duckwrth."
Sporting a golden tan and a white one-piece bathing suit, the singer was flashing a winning smile as she celebrated in paradise. In one of the photos, Lovato was sprawled out on the sand as the waves hit the shore, and in another, was playfully rolling into an infinity pool.
Though it is unclear which resort Lovato is staying at, the photos were posted with the location set to 'The Maldives'. It has garnered 1.4 million likes thus far, while other celebrities have flocked to the comments section to gush about how the singer looked.