Discover a Taste of Bangkok's Haoma at W Maldives this February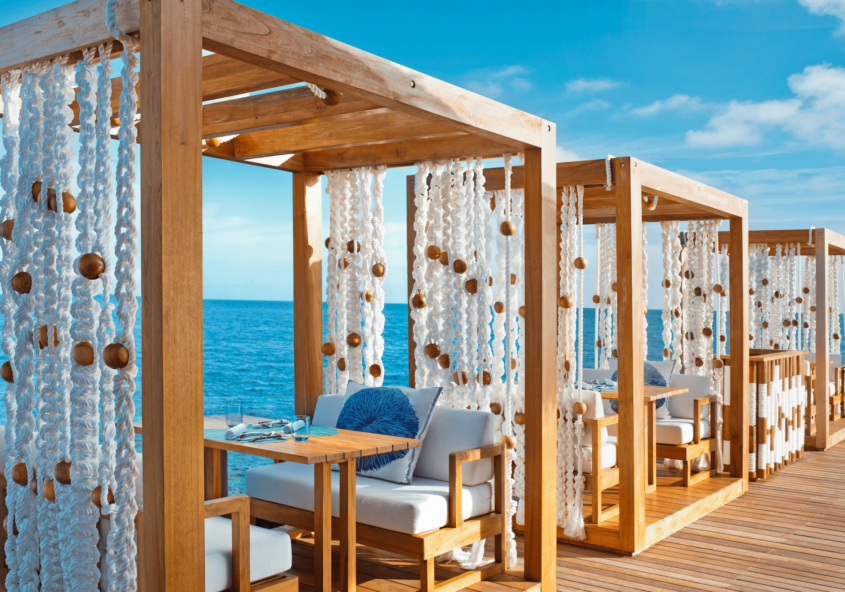 This February, W Maldives presents an inspiring collaboration with Haoma, a sustainable neo-Indian fine dining restaurant in Bangkok, which was recently awarded a Michelin Star and a Green Michelin Star in the 2023 Michelin Star Revelation, Thailand.
Chef Deepanker "DK" Khosla, along with the chefs at W Maldives will come together to orchestrate two unique events for guests at the resort to indulge in the Taste of Haoma, right in the middle of the heart-shaped island paradise of W Maldives. A showcase dinner at FISH, W Maldives' signature dining venue, is scheduled for February 20, 2023 where guests will be presented an exclusive seven course tasting menu to sample and savor some of Haoma's best dishes.
The dinner experience is priced at USD 185++ per person for food, with an add-on of USD 155++ for liquid pairing. An exciting beachside grill themed lunch on February 22, 2023 promises to be a treat for the gourmands, as Chef DK and the W Maldives team put on an interactive culinary experience, with food being served from afternoon till late, along with liquid stations on the oceanfront. Guests will have the opportunity to pick their proteins to grill, interact with the chefs, groove to the beats of the DJ and sip on refreshing cocktails in this Beach BBQ priced at USD 155++ per person for food with USD 88++ per person for bottomless liquids.
Given Chef DK's and W Maldives' focus on sustainability and vegan cuisine, the menus for both events will feature local produce and fresh ingredients, reducing the carbon footprint, and will also include vegan friendly choices and Haoma's signature desserts.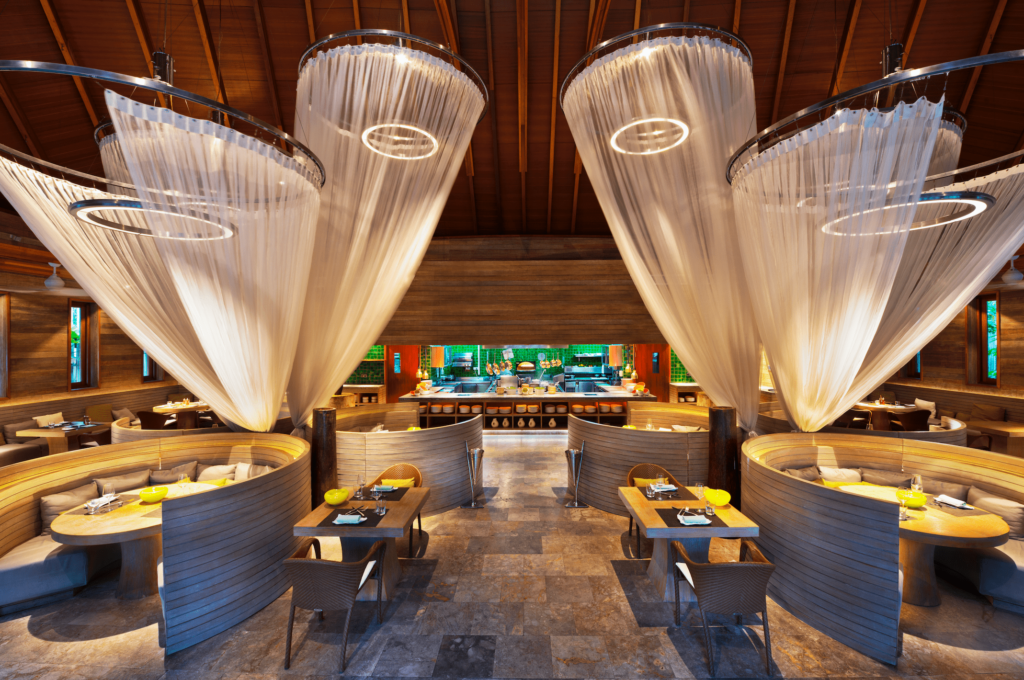 Guests looking to have this once-in-a-lifetime experience of Haoma in the middle of the Indian Ocean, can also book the "Taste of HAOMA" package at W Maldives, which includes a daily buffet breakfast at KITCHEN and return seaplane transfers, in addition to experiencing the Haoma showcase dinner on February 20 and the Haoma x W Maldives Beach BBQ on February 22 inclusive of the beverage package for up to two guests. The stay package is valid for stays of minimum four nights, between February 18-24, 2023.
Speaking on this unique collaboration, General Manager of W Maldives, Idu Ribeiro said, "In 2022 we hosted a series of successful Beverage & Food collaborations elevating our offerings for guests; from launching a pop-up menu with celebrity vegan Chef Priyanka Naik, to bringing down Revolver from Singapore and ace mixologist Bannie Kang for a What She Shakes cocktail series. In 2023, we want to continue to leverage off that momentum and showcase how W Maldives is the place to be for all things culinary and fine-dining – even on a "sandbank" in the middle of the ocean – this event with Haoma is the perfect way to kick that off this year. Haoma is all about cooking with sustainable and local produce, and at W Maldives this is something that's very close to our hearts as well, and we're keenly looking forward to this collaboration."
Chef-proprietor Deepanker "DK" Khosla is as passionate about reimagining modern Indo-European cuisine as he is about achieving food sustainability. With a home in Thailand and roots in northern India, Chef DK has a natural penchant for connecting flavors and communities near and far. At Haoma, the restaurant showcases a bounty of traditional Indian culinary styles, while a big part of the magic derives from its very own fertile farm in the heart of Bangkok. Haoma began as a passion project that bloomed into a full-blown urban farm and restaurant in the bustling Thai capital. After a year of toiling in the earth, coaxing fish to adapt and grow in new waters, and experimenting through trials and errors to optimize the flavors of harvest, Chef DK unveiled restaurant Haoma in 2017, a breakthrough concept that works towards creating an ecosystem of food that can truly be called sustainable.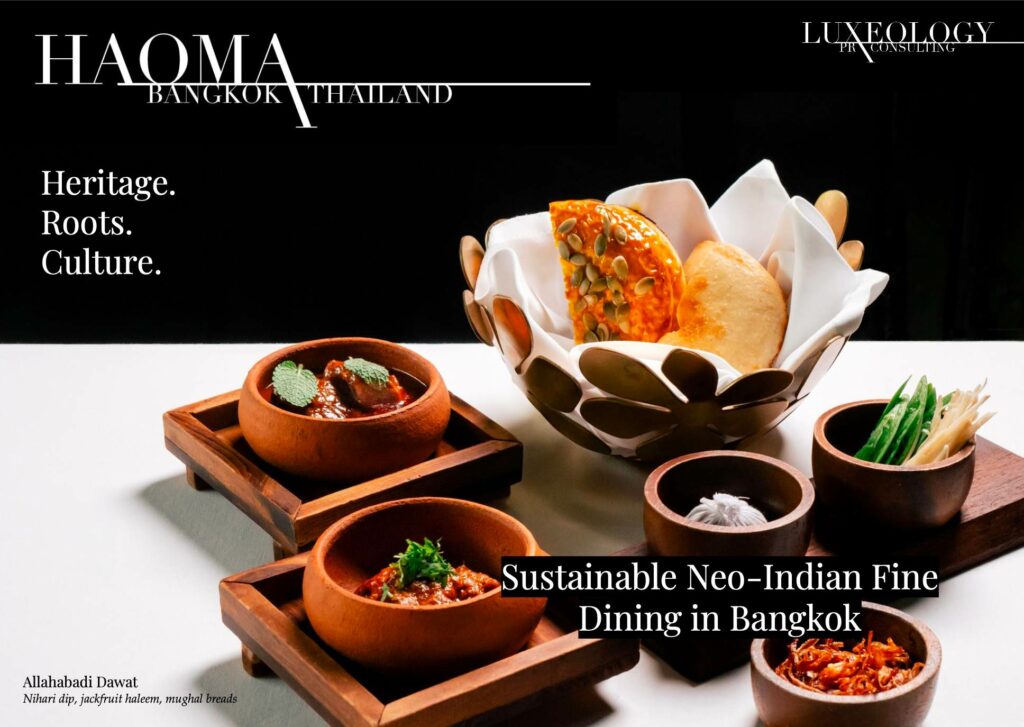 "We're in the business of growing world-class, sustainable cuisine, cooking neo-Indian food," said DK, whose thoughtful attention to environmentalism is evident in every morsel served and every inch of the elegant ambiance of Haoma. "Balance with nature is just as important as pleasing our diners at Haoma and bringing this experience and adapting it to the Maldives, working in collaboration with the chefs at W Maldives, is definitely going to be an experience to remember for me and for all the guests."