Discover Summer Bliss in Maldives with W Maldives & Sheraton Full Moon Resort & Spa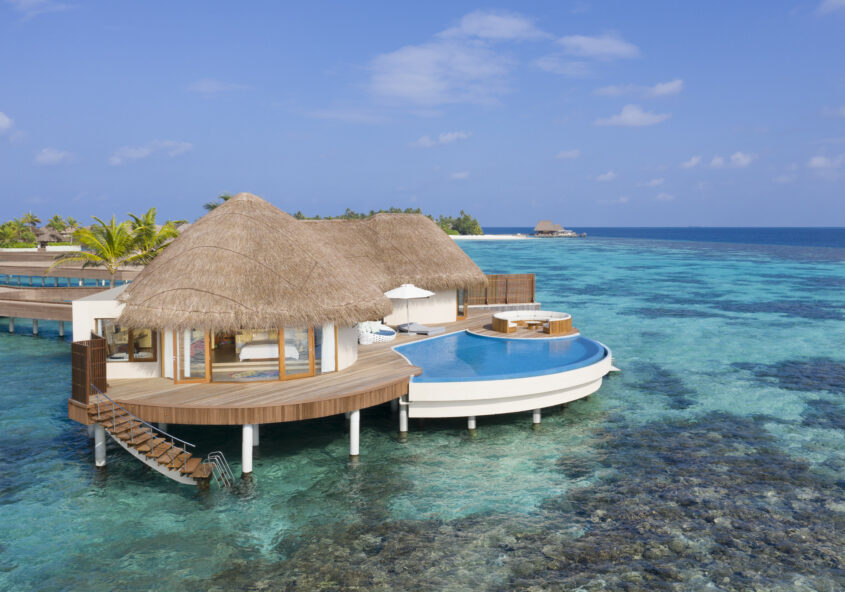 Escape to the breathtaking paradise of the Maldives this summer and immerse yourself in a world of sun-kissed beaches, crystal-clear waters, and awe-inspiring landscapes. With an array of curated experiences offered by W Maldives and Sheraton Maldives Full Moon Resort & Spa, your dream summer vacation awaits. Soak up the tropical sunshine while listening to the soothing sound of the waves, or embark on thrilling water sports adventures, such as snorkelling, parasailing, scuba diving, and surfing.
From the luxurious W Maldives, boasting one of the best house reefs in the Maldives, to the family-friendly Sheraton Maldives Full Moon Resort & Spa, there's a resort that fits every traveller's needs. As you bask in the unspoiled natural beauty of this secluded paradise, you'll find yourself immersed in a world of pure bliss and relaxation, surrounded by the endless blue of the Indian Ocean.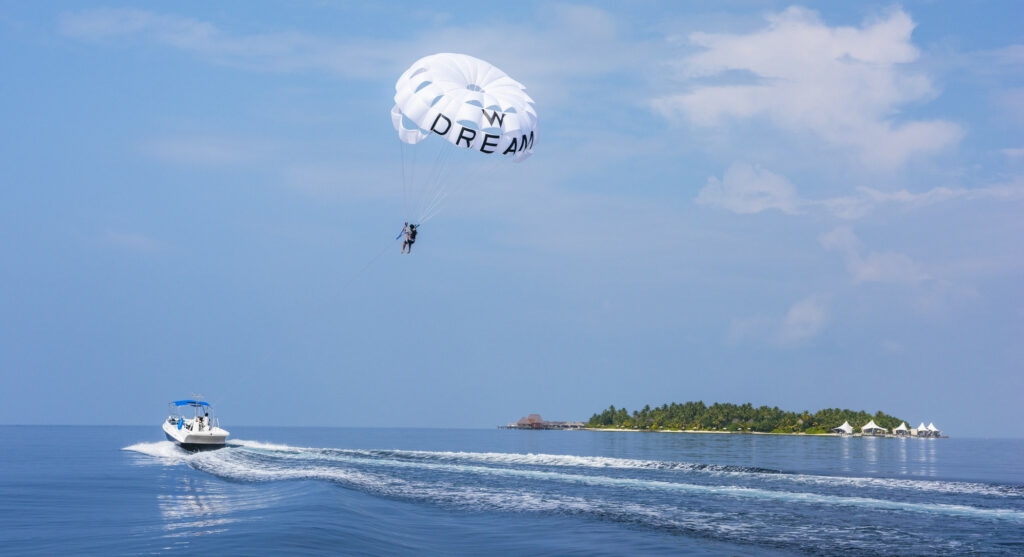 W Maldives welcomes groups of friends for an unforgettable getaway this summer break, with its stunning natural beauty, crystal-clear waters, and endless activities, offering a scenic backdrop for a fun and adventurous trip. The luxury adult playground is the ideal destination for those seeking the perfect combination of relaxation, exclusivity and thrill featuring 77 private suites, six creative gourmet dining venues and lounge bars, overwater treatment rooms at AWAY ®️ Spa, and the world beneath the waves at DOWN UNDER with reef sharks, in one of the best house reefs in the Maldives for a quintessential escape. Guests can also indulge in countless activities including snorkelling, diving, and jet skiing, among others. For those who want to get the best of island and ocean life, the luxurious two-cabin ESCAPE yacht is ready to sail for day-long adventures, private dive trips, sunset proposals, or even exclusive airport transfers.
W Maldives invites guests to an unforgettable adventure at sea with an exciting menu of experiences above and below the azure blue waters of the Indian Ocean this summer.  From big game fishing and night fishing to a unique night diving or night snorkelling experience, guests can explore the mesmerizing marine life.  Giving visitors an aerial view of the island, taking off from the state-of-the-art parasailing boat, DREAM, guests can take to the skies and enjoy all the views.  Additionally, perfect for the summer months, W Maldives invites guests to GET WET and cool down at their pool parties, with frozen cocktails at WET with DJ tracks to keep the beat up. The experience also includes a live grill and bites, along with the free flow of frozen cocktails, the ideal way to beat the heat!
Guests can take advantage of the resort's W Got You Covered All-Inclusive package, which includes all the essentials for a memorable stay. This package includes return shared seaplane transfers for two from and to Velana International Airport, daily buffet breakfast at KITCHEN®, daily three-course lunch and dinner for two in the designated restaurant, unlimited beverages from the All-inclusive beverages list, complimentary in-room W MIXBAR for non-alcoholic drinks, free use of snorkelling gear and non-motorized activities, and more. Guests must book a minimum of three nights to avail of this package.
wmaldives.com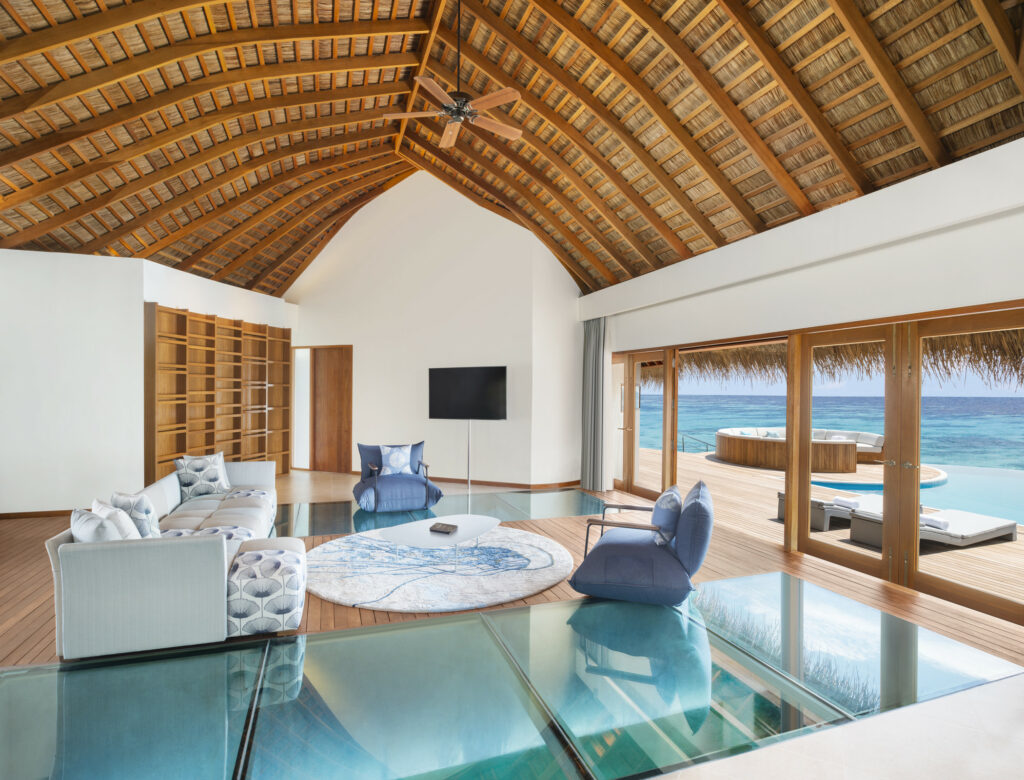 Located in North Male Atoll on the private Furanafushi Island, Sheraton Maldives Full Moon Resort & Spa pays tribute to the island's opulent and lush vegetation. The island is a haven, a hideout, enriched by private nooks, enchanting views, and manicured gardens. Easily accessible by a 15-minute scenic speedboat journey from Velana International Airport in Male, the resort is a preferred choice for those who favour convenient travel. Featuring seven restaurants and bars, two freshwater pools, a tennis court, a 24-hour gym and plenty of on-island activities including Sheraton's signature Side-by-Side Family Program, the resort is the picturesque destination for honeymooners, families with young children or teens, and solo travellers alike.
This summer, guests can avail of the all-inclusive offer which includes breakfast, lunch, dinner and select beverages, daily use of snorkelling gear, paddleboards, kayaks and use of the tennis courts, along with complimentary round-trip speed boat transfers to Velana Airport and free Wi-Fi across the resort. One of many unique and thrilling watersports experiences offered at the resort includes Flyboarding which lets you experience the thrill of flying using jet propulsion powered by a watercraft.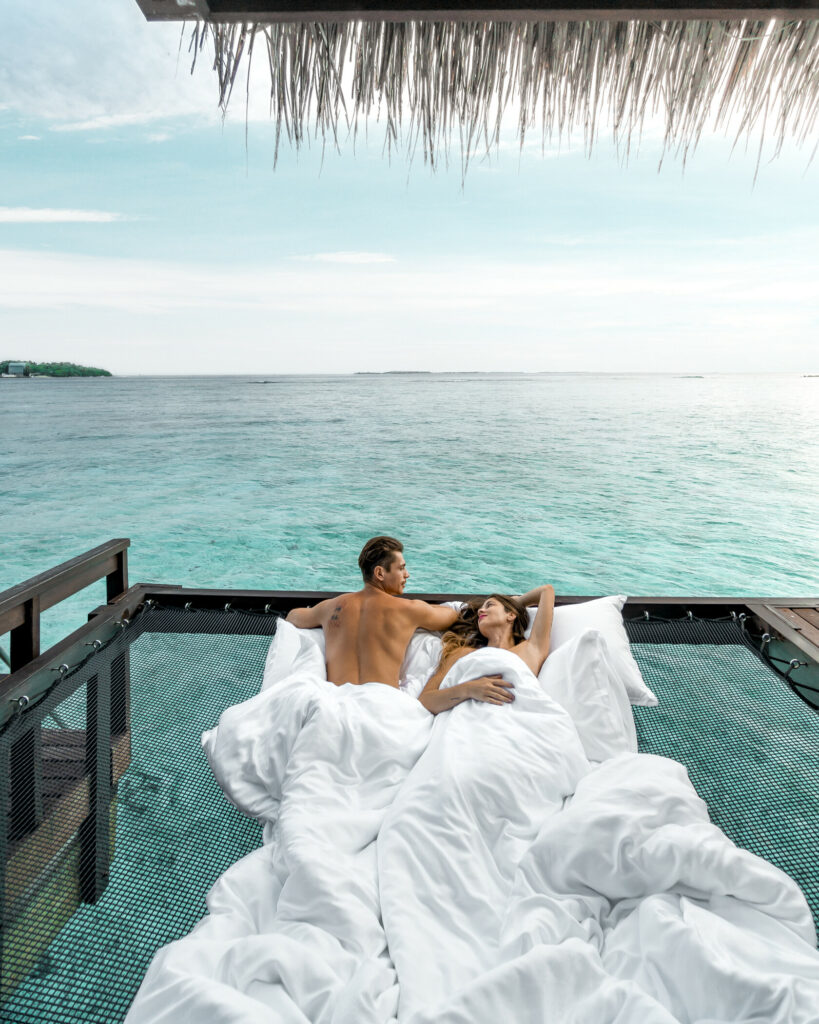 The resort also offers unique destination dining including Lagoon Lunch experiences, an ideal combination of sun & sea where guests can enjoy a hearty three-course lunch, barefoot in the calm, turquoise blue waters of the lagoon, and feel the water beneath their feet as they feast on sumptuous treats, and soak in the scenic views of their natural surroundings. The lunch on a sandbank is a quintessentially Maldivian, iconic experience, and by far one of the most popular dining excursions. The resort also welcomes guests to spend their afternoon with a long and relaxing picnic in a secluded location on the island, in their villa or on one of the lagoon islets.