Discover the Gastronomic Wonders of Diamonds Athuruga Maldives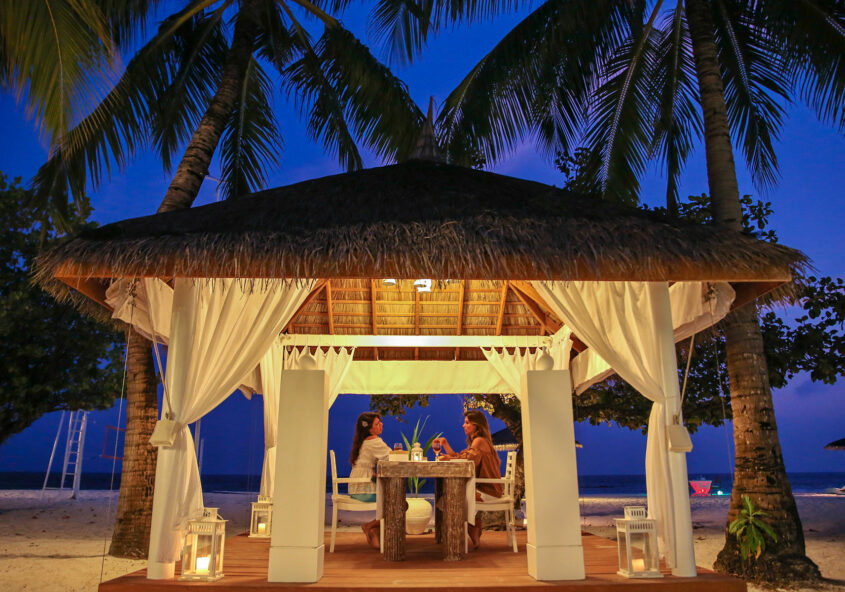 If you're a foodie looking for a vacation destination that offers an array of culinary delights, look no further than Diamonds Athuruga Maldives. This resort is home to several dining venues, each offering a unique culinary experience that will tantalise your taste buds.
Start your experience at Maakeyn, the resort's main buffet restaurant. Here, you can enjoy a lavish spread of international dishes for breakfast, lunch, and dinner. From fresh fruit to freshly baked pastries and a variety of hot dishes, you're sure to find something that satisfies your palate.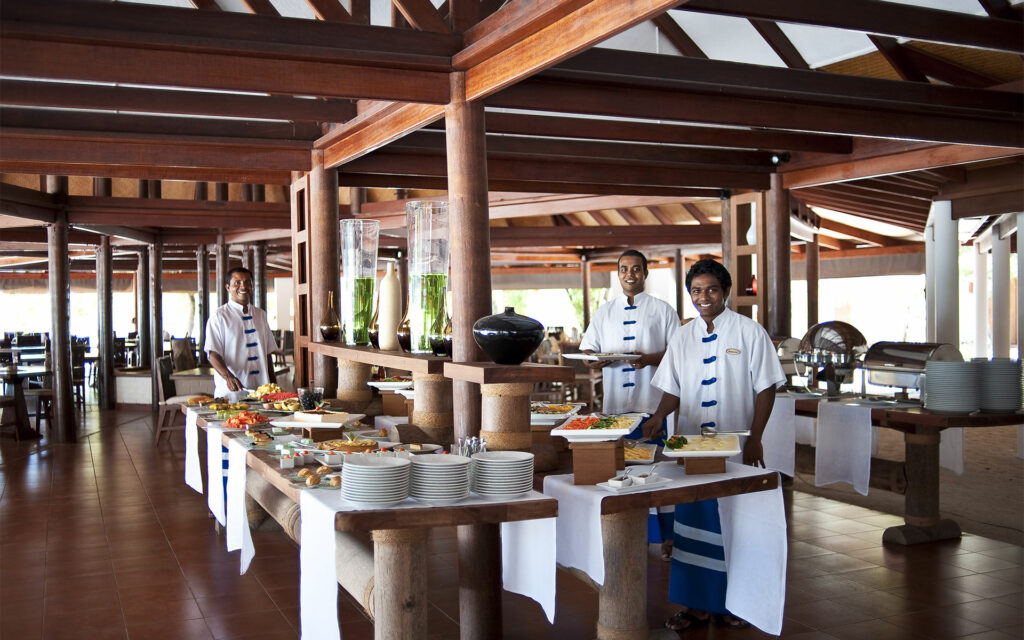 For a more romantic and intimate dining experience, head to Thari, the overwater restaurant. Here, you can enjoy a stunning view of the Indian Ocean while savouring a selection of dishes inspired by the local Maldivian cuisine. The restaurant's chefs use fresh ingredients and traditional cooking techniques to create a menu that showcases the best of the Maldives.
For an authentic Maldivian dining experience, Farivalhu is the place to be. The atmosphere is relaxed and informal, making it the perfect spot to enjoy a leisurely meal with friends or family. The restaurant also encourages guests to wear Maldivian traditional attire to truly elevate the experience.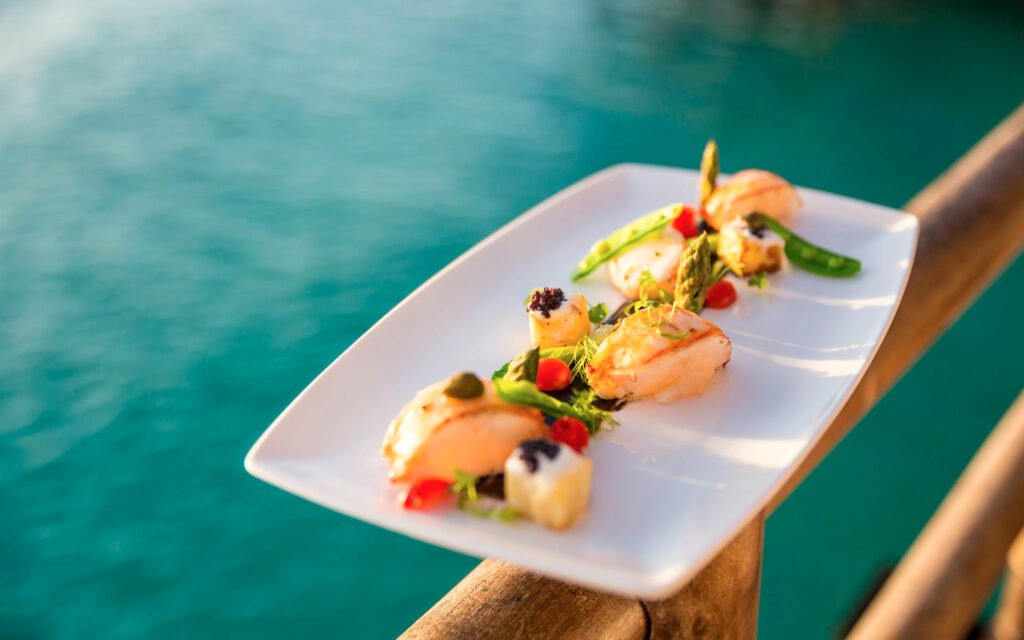 Embark on a gastronomic journey to Japan without leaving the Maldives by dining at Thila, the exquisite Japanese restaurant at Diamonds Athuruga Maldives. Here, you can indulge in a selection of sushi, sashimi, and other Japanese specialties. The restaurant's chefs use the freshest ingredients and traditional Japanese techniques to create a menu that is sure to impress.
Experience the ultimate in exclusive and romantic dining at Kakuni, the seafood restaurant at Diamonds Athuruga Maldives. Indulge in a personalised and elaborate seafood dining experience that can be fully customised to your preferences. Choose from an array of special set menus, including mouthwatering Lobster meals or decadent Indian Ocean dinners, all prepared with the freshest, most flavourful seafood available.
If you are looking for a culinary adventure that pairs perfectly with paradise, then Diamonds Athuruga Maldives is the destination for you. From delectable seafood to succulent meats, and vegetarian options, every meal is a celebration of taste, quality, and creativity. Each restaurant offers a distinct and unforgettable culinary experience, taking you on a journey through a diverse range of flavours and aromas.