Discover the Secrets of the Maldives Night Sky at Anantara Kihavah Maldives Villas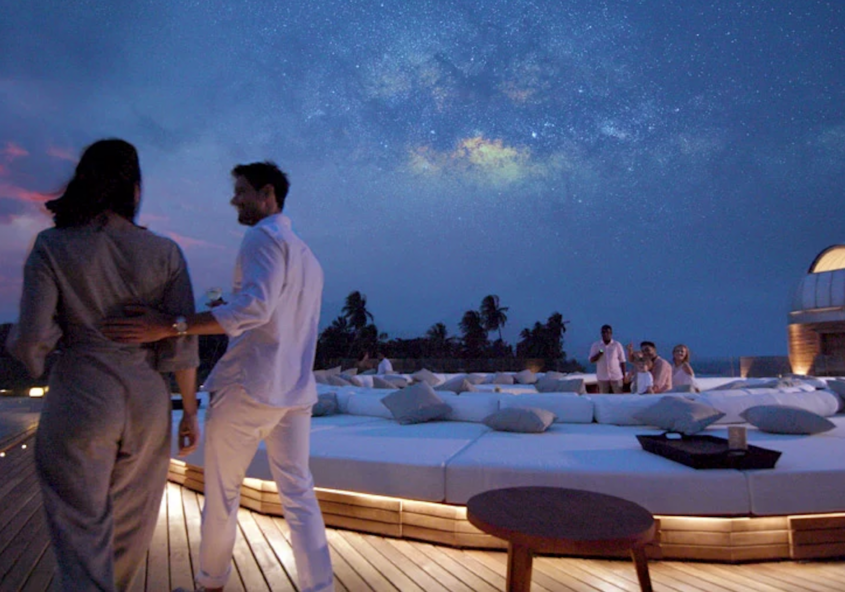 On a breathtaking private island where the forces of nature dazzle the imagination, SKY invites you to play out once in a lifetime journeys, immersed in Time and Wonder.
Expand your view of the galaxy at the Maldives' first over water observatory. Stargaze through the Maldives' most powerful telescope and ascend for lounge cocktails as a sunset tapestry unfolds. Learn about the constellations and planets with the storytelling SKY Guru at Anantara Kihavah Maldives Villas.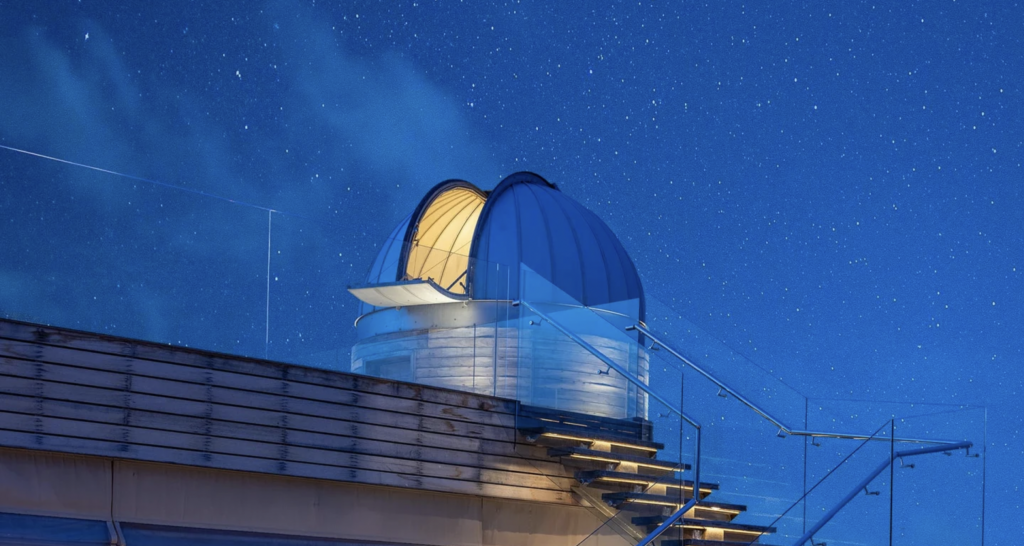 Lay back on a circular daybed to gaze at the stars that glitter overhead, regaled by the SKY Guru's fascinating insights. You can spot the pale yellow rings of Saturn or the counter-rotating zones and belts of Jupiter that vary in width, colour and intensity from year to year. Peek through the telescope at the Milky Way's shining Omega Centauri or Messier 13, a globular cluster of over 300,000 stars in the constellation of Hercules.
Surrounded by nothing but turquoise lagoon which melts into sapphire blue, the luxury resort island of Anantara Kihavah Maldives and its pure white sands rise up out of the ocean like a mirage. Located on the Baa Atoll in a UNESCO Biosphere Reserve, Anantara Kihavah Maldives luxury resort invites you to imagine your own barefoot luxury paradise. Savour the luxury of space in your private pool beach villa or over water villa. Snorkel with mantas and Hawksbill sea turtles. Stargaze into the night. Dine on a deserted sandbank or beneath the ocean's surface at this enchanting sanctuary.
For more information and booking, visit https://www.anantara.com/en/kihavah-maldives