Discover the Thrill of Pickleball at Kagi Maldives Resort & Spa!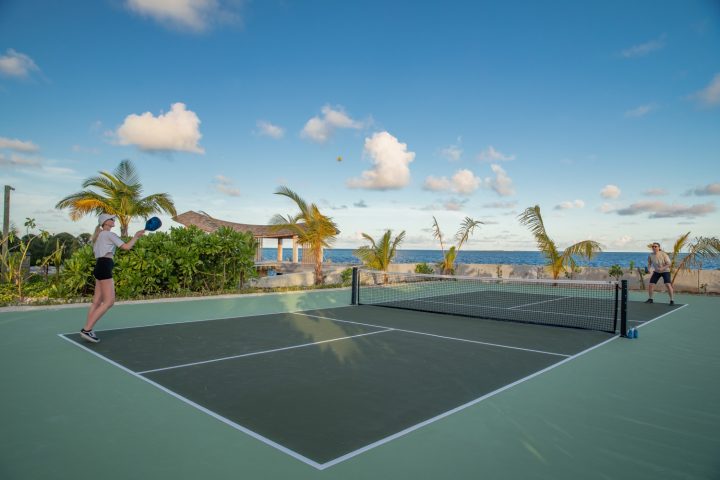 Discover the thrill of pickleball at Kagi Maldives Resort & Spa, an exclusive five-star boutique retreat nestled in the North Malé Atoll. The resort introduces the Maldives' first pickleball court, bringing its guests a new dimension of luxury leisure.
Pickleball, the fastest-growing sport in the United States, has now found a home on the pristine shores of Kagi Maldives Resort & Spa for the third consecutive year. With enthusiasts numbering 36.5 million in the U.S. and over 270 courts in the U.K., pickleball has become a global phenomenon, embraced by more than 60 member nations, including India, Germany, Sweden, and Peru.
Kagi is dedicated to elevating the vacation experience by offering the exhilarating sport of pickleball, which is suitable for all ages and experience levels. Whether you're a novice or a seasoned player, pickleball provides a thrilling and competitive way to stay active in the idyllic island setting. The international-standard pickleball court, featuring an all-weather surface, allows guests to enjoy the sport year-round. Complimentary equipment is provided, ensuring a seamless and exciting game experience.
Following an exciting game of pickleball, guests can unwind at the Baani Spa, the Maldives' largest over-water spa. Designed by the award-winning New York-based Japanese architect Yuji Yamazaki, this 1500 m2 haven features a beautiful open-air teardrop-shaped roof and a yoga pavilion on stilts above the ocean, promoting healthy and joyful living.
Surrounded by one of the Maldives' most diverse and untouched house reefs, Kagi offers more than just sports and relaxation. Guests can immerse themselves in the vibrant underwater world through snorkelling, with easy access from the beach or directly from the stairs of overwater villas. Encounter healthy corals, a variety of tropical fish, sea turtles, rays, reef sharks, moray eels, and even nurse sharks.
Deeply committed to sustainability, Kagi ensures that all water sports at the resort are non-motorized. The resort has established its first coral nursery with over 15 coral fragments, growing under supervision before being reintroduced into the ocean reef—experience luxury with a conscience at Kagi Maldives Resort & Spa.
With only 50 villas, guests can choose from the Beach Pool Villa, Lagoon Pool Villa, or Ocean Pool Villa, each distinguished by a unique location featuring a private pool, sun deck, and expansive indoor-outdoor bathroom. Your dream escape awaits at Kagi Maldives Resort & Spa, where luxury meets leisure in the heart of paradise.