Discover the Ultimate Excursions at Emerald Faarufushi Resort & Spa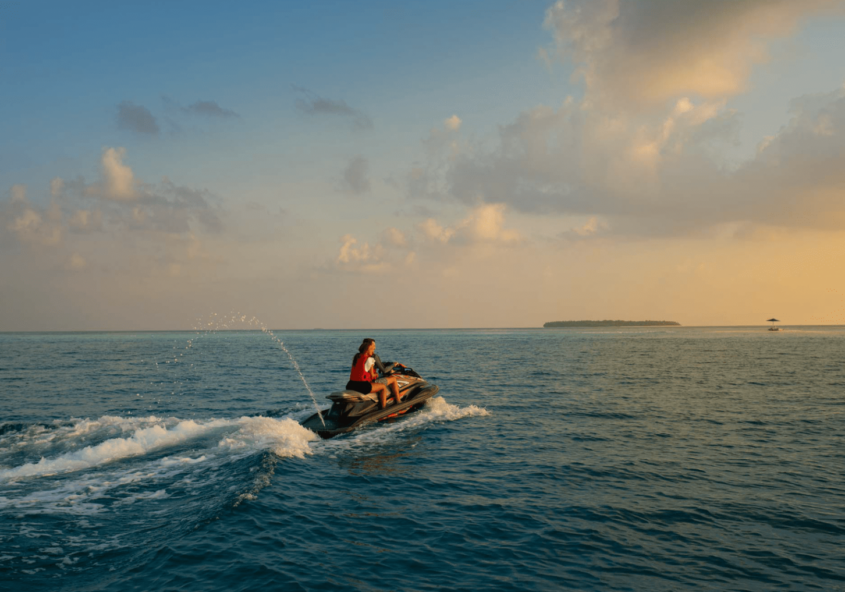 Emerald Faarufushi Resort & Spa is a haven of luxury and serenity in the heart of the Indian Ocean. With its pristine white sandy beaches, crystal-clear turquoise waters, and lush vegetation, the resort is a true tropical paradise. However, for those who seek adventure, the resort's Excursion Experiences provide an unparalleled experience in one of the world's most stunning destinations.
For those who crave excitement and exploration, the Maldives is the perfect destination. The island nation is renowned for its stunning underwater landscapes and a plethora of adventure activities. From water sports to diving, the Excursion Experiences offered by the Emerald Faarufushi Resort & Spa cater to the needs of even the most adventurous travellers, providing them with a chance to fully immerse themselves in the local culture and environment.
Water Sports for the Brave
The Excitement of Water Sports Awaits at Emerald Faarufushi Resort & Spa.
Are you a water enthusiast with a thirst for adventure? Then you won't want to miss the resort's fully equipped Water Sports Center. Located right on the pristine white sandy beach, guests can access a range of exciting water sports gear, including Hobie-cat, kayak, and windsurf, under the expert supervision of the resort's knowledgeable Water Sports Team.
For those looking to take their excitement to the next level, the resort also offers motorized water sports at an extra charge. Whether you're a seasoned pro or a newcomer to water sports, the stunning natural beauty of the island and the inviting waters of the Indian Ocean offer the perfect setting for you to explore and create unforgettable memories. So, pack your courage and come ready to experience the thrill of water sports at the Emerald Faarufushi Resort & Spa.
Diving into the Deep Blue
The resort's 5 Star Diving Center is the perfect spot for guests to explore the underwater world of the Indian Ocean. With easy access to the sea, the centre offers a wide range of activities for guests to fully immerse themselves in the underwater world, with trained divers on hand to guide and assist. For guests looking to obtain their PADI license, the centre also offers support from certified PADI professionals.
The Maldives is renowned for its vibrant marine life and crystal-clear waters, making it a top destination for scuba diving and snorkelling. With a variety of diving experiences available, guests can explore the underwater wonders of the Indian Ocean and come face to face with a diverse range of species, from vibrant coral to schools of tropical fish.
Whether you're a seasoned adventurer or simply looking for a unique travel experience, the Emerald Faarufushi Resort & Spa offers a range of Excursion Experiences to suit your needs. So why not book your escape to this tropical paradise today and embark on an unforgettable adventure?
For more information, please visit https://www.emerald-faarufushi.com/