Discover Unforgettable Eid-Al Adha Escapes: Milaidhoo Maldives Beckons with Exquisite Getaways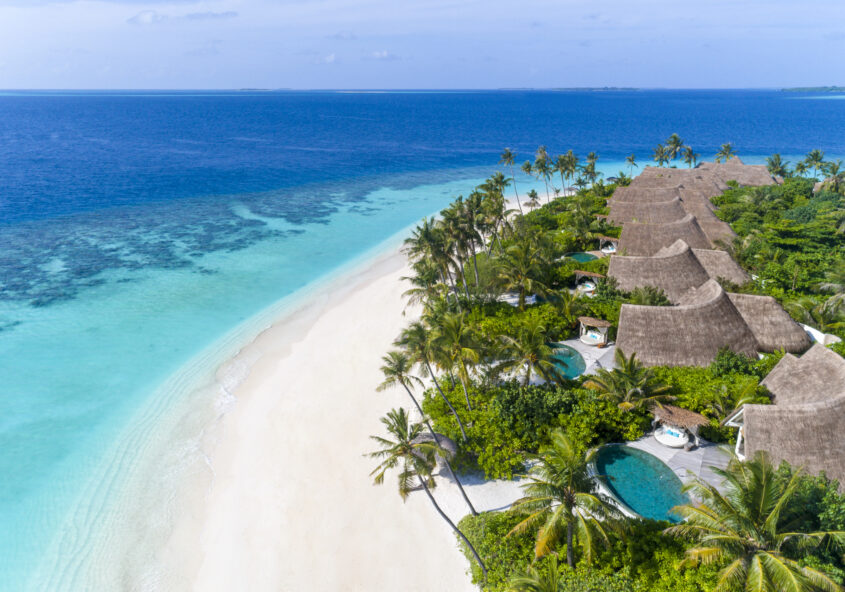 Milaidhoo Maldives sets the stage for an unforgettable Eid-Al Adha. This Eid, the private island resort in the heart of the UNESCO Biosphere Reserve embarks on a memorable journey where guests can enjoy splendid culinary experiences and revitalising spa journeys at the islands' Serenity Spa.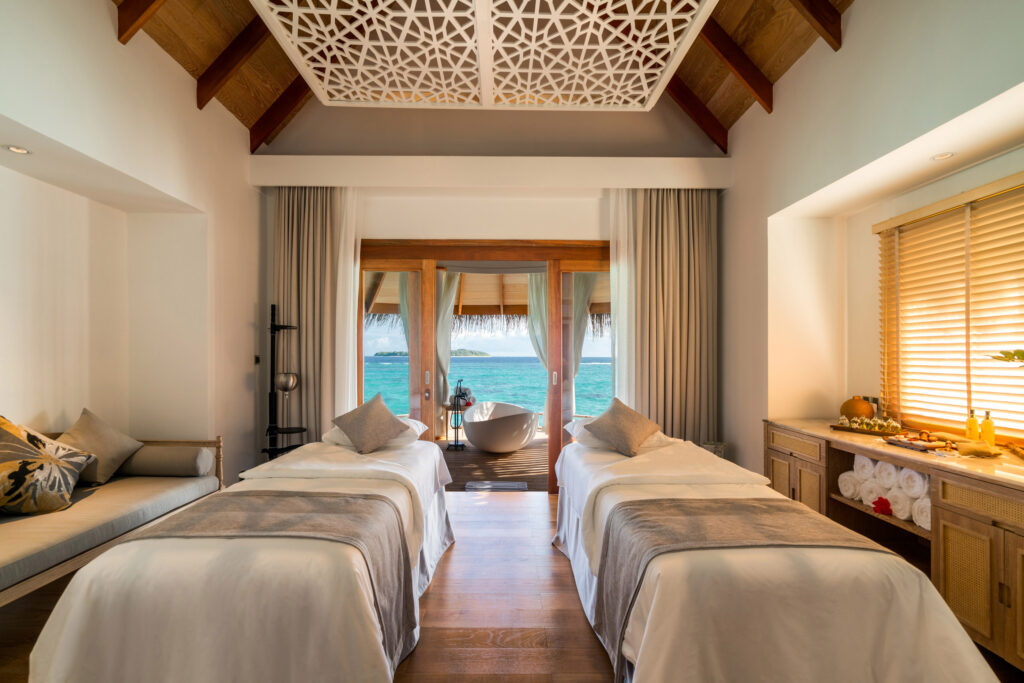 From 1st until 30th June, Milaidhoo plans to introduce guests to new experiences during the month. With a special focus on creating Milaidhoo moments with food and beverages, Milaidhoo introduces cooking classes with a focus on Maldivian dishes, special mocktail and cocktail classes, and an exceptional Eid dinner buffet on the 28th ofJune. Serenity Spa also plans to offer a newly invented spa treatment for the entire month of June.
Guests can book ​the special "Maldivian Eid" themed cooking class, focusing on special dishes that Maldivians traditionally cook during this time. Experience a reinvented Milaidhoo creation, the Mas Huni wrap, derived from a famous breakfast dish in the Maldives called Mas Huni. Usually, this dish consists of shredded smoked tuna mixed with onions, chillies, and coconut. Adventurous guests can even try concocting their own beverages or dishes using Screw Pine, a tropical plant abundant in many islands of the Maldives. The expert chefs of Milaidhoo will guide guests through the experience of coming up with their very own dishes, inspired by the Eid theme.
Those who wish to explore their inner mixologist can enrol in the Mocktail workshop, where the Milaidhoo mixologists will share their experience on how to make some of the most popular and well-loved Middle Eastern non-alcoholic beverages, served with some Arabic sweet treats. Guests can also opt for a signature cocktail workshop with the aid of the in-house sommelier, who will guide them in curating the ideal aperitif for their visit.
Date night never seemed more effortless aboard Milaidhoo's Maldivian traditional Dhoni, Saima. Guests can indulge in a one-and-a-half-hour romantic cruise, with live easy-to-listen Boduberu music while enjoying the shimmering sunset over the Indian Ocean.
In addition to gastronomic journeys, guests can choose to unwind at Serenity Spa, where a special couples' treatment is on offer for the month – Maldivian Theyo Dhemun is a 60-minute full body massage which utilises medicinal practices used by Maldivians for healing. Guests can opt between two options for the remaining 30 minutes: a stress-relieving foot massage or a coconut oil hair treatment.
The prices of the mentioned experiences are below:
"Maldivian Eid" themed cooking class – US$ 250++ per couple
Maldivian Theyo Dhemun – US$ 235++ per person
Mocktail class – US$ 200++ per couple
Saima Dhoni (Romantic Cruise) – US$ 1200++ from 17:00 hrs to 18:30 hrs onwards. A discount of 20% will be applied only for June as an introductory price.
Eid Dinner – US$ 180++ per person
For any inquiries regarding the activities above, please visit the website at www.milaidhoo.com or email welcome@milaidhoo.com.