Diving into Blue: Uncovering the Maldives' Most Spectacular Dive Sites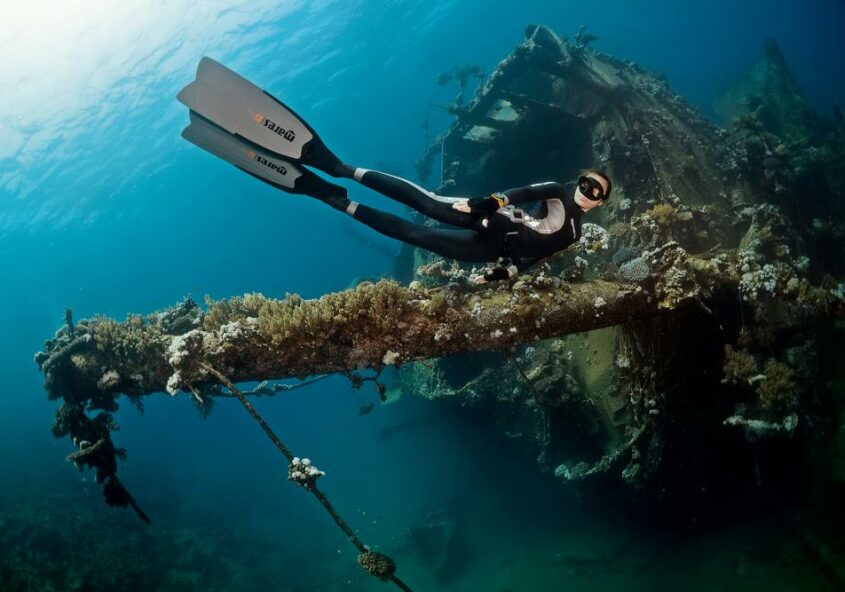 Nestled in the heart of the Indian Ocean, the Maldives beckons as a tropical paradise, enticing visitors with its pristine white sand beaches, crystal-clear waters, and a kaleidoscope of marine life. Yet, beyond the postcard-perfect scenery lies a hidden realm of awe-inspiring beauty, ready to be discovered by intrepid divers. The Maldives, with its sprawling atolls, boasts an array of dive sites that promise a truly unparalleled underwater adventure. Join us as we embark on an exploration of the depths and unveil the secrets of the Maldives' most breathtaking dive sites.
Kashaavaru Kandu (Golden Wall), Vaavu Atoll
Located in the southern region of Vaavu Atoll, Kashaavaru Kandu, also known as Golden Wall, is a dive site that promises a captivating underwater adventure. This unique site presents a combination of an outer channel and an inner reef wall, each offering its own mesmerizing wonders. As you enter the mouth of the channel, particularly when the current is medium to strong, you will be greeted by the sight of sharks and big game fish gracefully cruising past. Inside the channel, a diverse array of fish life thrives, creating a vibrant and colorful underwater spectacle. From large pelagics to intricate coral formations, Kashaavaru Kandu is a haven for underwater enthusiasts.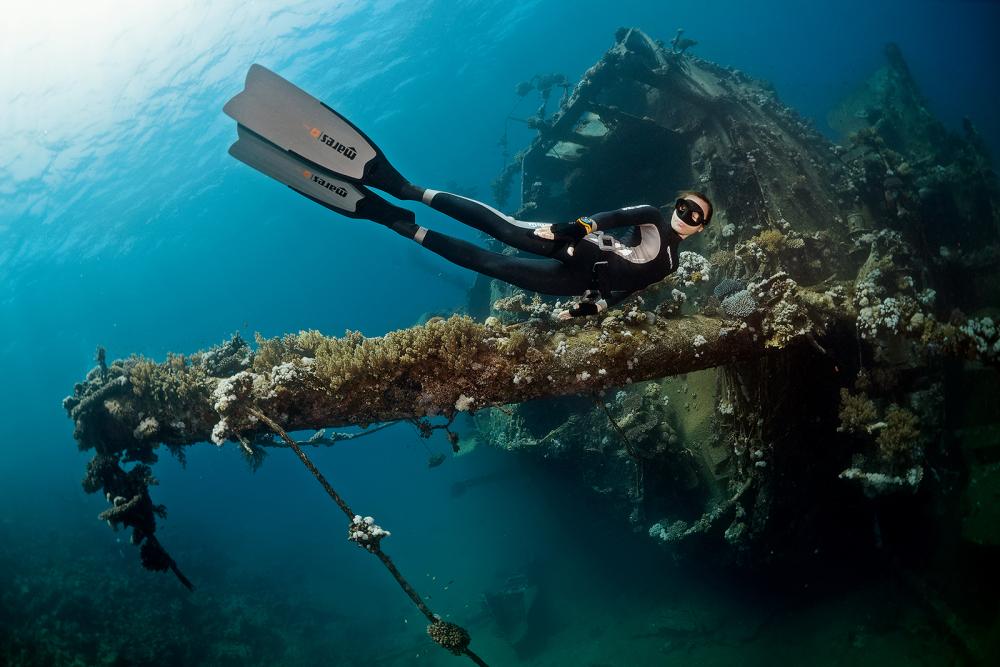 Dhonfanu Thila, Baa Atoll
Nestled within the Baa Atoll, Dhonfanu Thila is a submerged reef that holds a special place among divers. This small reef boasts an impressive population of schooling fish, providing an awe-inspiring sight as they move in unison. Additionally, Dhonfanu Thila offers the chance to encounter the graceful manta rays, especially during the south-west monsoon. Sharks can also make an appearance on the top reef, adding to the excitement and diversity of marine life. Schooling fusiliers, snappers, angelfish, and nudibranchs are just a few of the many species you may encounter at this captivating dive site.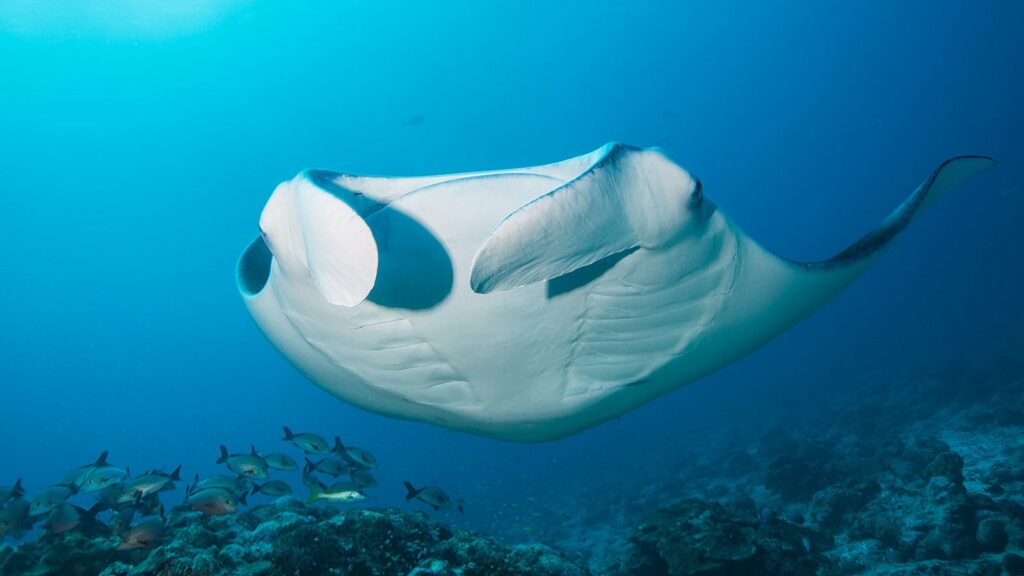 Madivaru Corner, Rasdhoo Atoll
For those seeking a truly remarkable diving experience, Madivaru Corner in the Rasdhoo Atoll is an absolute must-visit. This dive site, located in front of the island of Madivaru, boasts a combination of superb overhangs, a breathtaking drop-off, and an abundance of marine life. When the current runs along the reef, divers are treated to an extraordinary display of marine diversity. From macro wonders to majestic pelagic species such as grey reef sharks, white-tip reef sharks, eagle rays, and napoleon wrasse, Madivaru Corner offers something for every underwater enthusiast. Shoals of barracuda, jackfish, giant trevallies, and dogtooth tunas can also be spotted, creating a mesmerizing underwater spectacle that will leave divers in awe.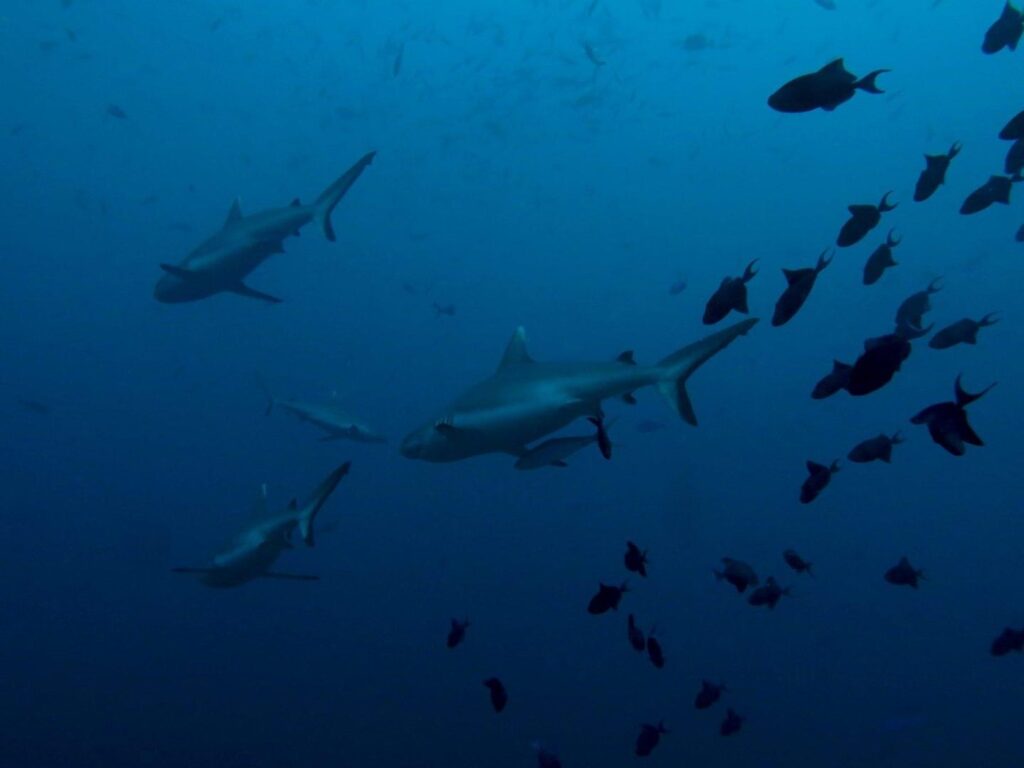 Fuvahmulah Atoll
Fuvahmulah Atoll, a hidden gem among the Maldives' dive sites, is a diver's dream come true. What sets this atoll apart is the opportunity it provides to witness the presence of seven rare shark species in a single dive. Encounter the mighty tiger sharks, elegant thresher sharks, and elusive hammerheads as you explore the depths of Fuvahmulah. The shallow cleaning stations offer the chance to observe thresher sharks and oceanic mantas up close. This unique atoll rivals renowned diving destinations like the Galapagos and Cocoa Island, and should not be missed by any serious diver looking to embark on an extraordinary underwater adventure.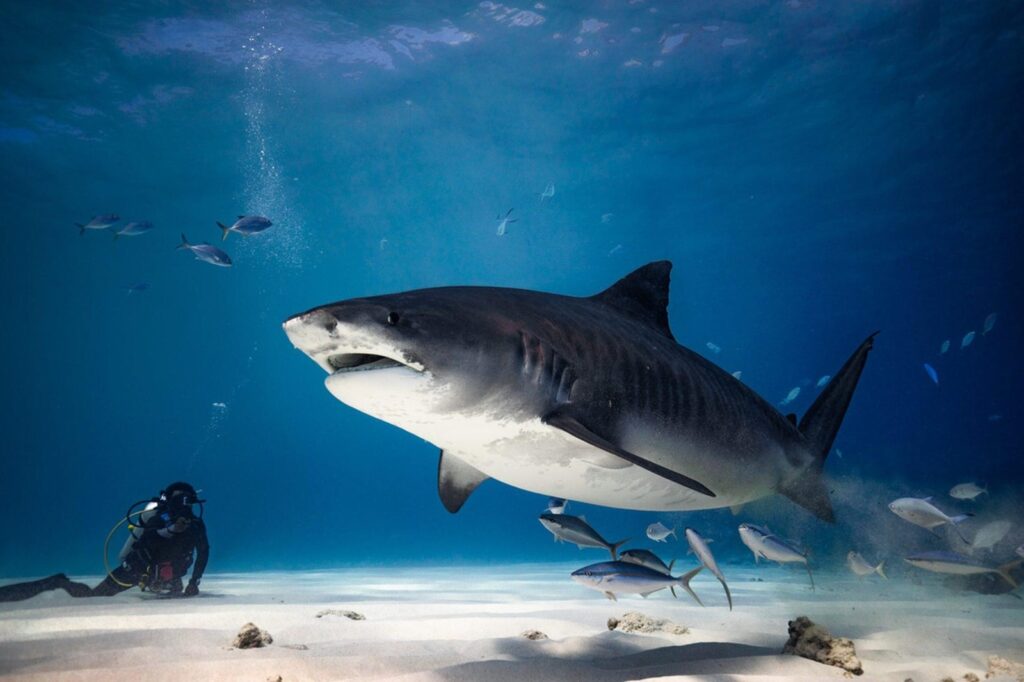 Maaya Thila, North Ari Atoll
As a protected marine reserve, Maaya Thila in the North Ari Atoll presents a diverse and thriving underwater ecosystem. While grey reef sharks are a common sight, it is the smaller white tip sharks that steal the show, often seen circling the reef in large numbers. Measuring about 80 meters in diameter, Maaya Thila can be circumnavigated in one dive, allowing divers to fully immerse themselves in the incredible diversity of marine life. The reef features stunning coral outcrops, caves, and overhangs, teeming with fish species ranging from dogtoothed tuna and great barracuda to blue-faced angelfish and clown triggerfish. A large turtle is a regular visitor, adding to the charm of this underwater paradise. Diving at Maaya Thila is a true delight for fish watchers, with its vibrant soft corals and gorgonians adorning the reef faces.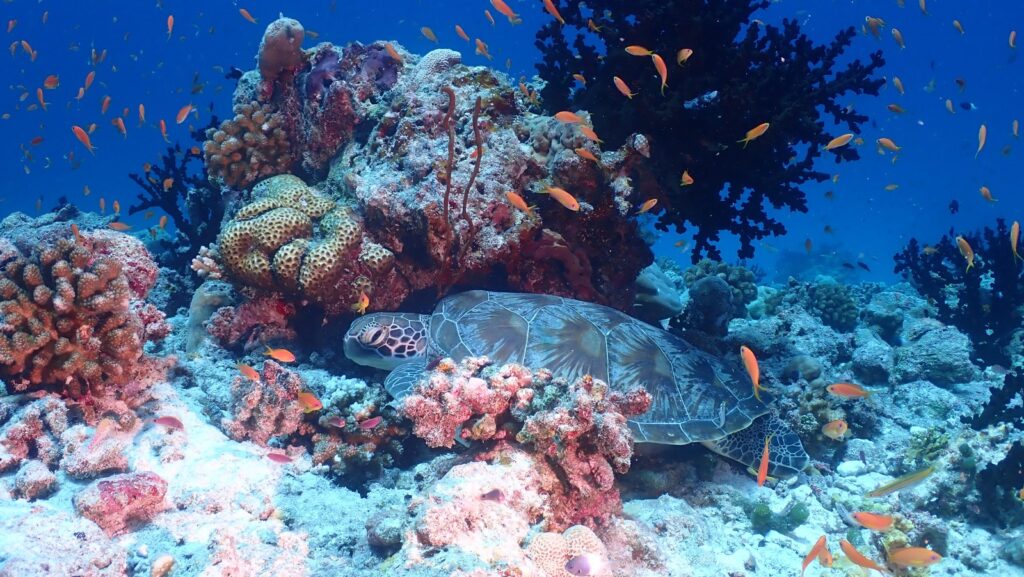 The Maldives' dive sites offer a gateway to a world of underwater wonders. From encountering magnificent pelagic species to marveling at vibrant coral reefs, each dive site has its own unique charm and allure. Whether you are a seasoned diver or a beginner, the Maldives' spectacular dive sites are sure to leave you breathless and craving for more. So, grab your gear, dive into the blue, and uncover the secrets that lie beneath the surface of this tropical paradise.