Dream Weddings in Paradise Island Resort & Spa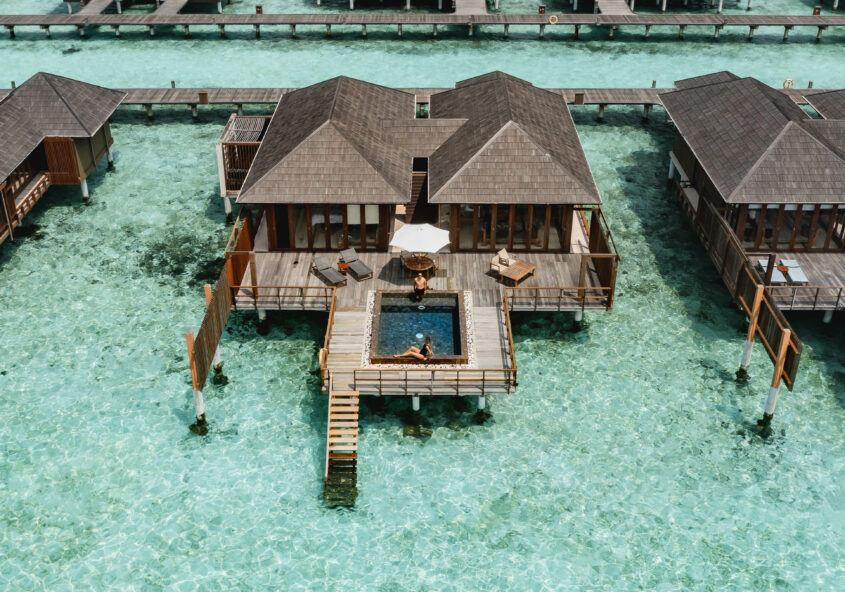 Paradise Island Resort & Spa is a mesmerizing location for intimate wedding ceremonies and beautiful vow renewals. Celebrations are effortless and tailor made with a dedicated wedding coordinator attending to your every conceivable detail with precision. Authentic warmth and a genuine approach makes every moment a joy. From planning to execution, create once-in-a-life-time moments with your new partner in the idyllic setting of Paradise Island Resort & Spa.
Exchange your vows on the beach with the sand between your toes, the turquoise lagoon gently lapping the shore and the iconic palm trees of Paradise Island Resort & Spa as your spectacular backdrop. For ocean lovers, a romantic sunset cruise with an incredible fiery pink backdrop as the sun dips below the ocean proves an elegant and mesmerizing experience to share with your loved ones. Adventure lovers may opt for a tailored experience in one of the iconic photogenic spots around the island.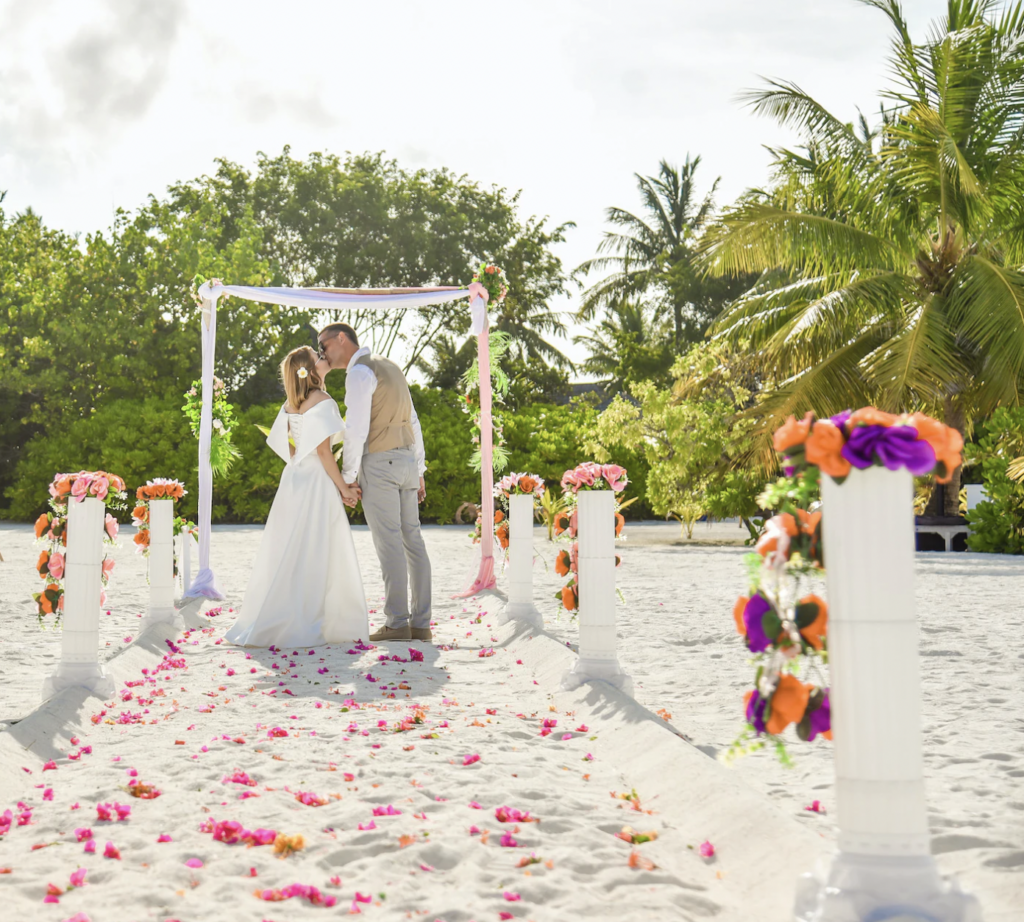 A dedicated events team perfect the art of wedding celebrations on this mesmerizing island. Whether old or classical, grand or intimate, your wedding at Paradise Island can tell whatever story you wish to share.
With limitless imagination and iconic locations around the island, whether you're looking for a taste of traditional Maldivian culture or contemporary island sophistication, the on-site wedding professionals will help you to create a personalized experience that you and your loved one will cherish. From planning a seamless Maldives wedding wow renewal ceremony and reception on the pearlescent white sand to creating a beautiful proposal lit by tiki torch light on a private sandbank surrounded by endless Indian Ocean blues, Villa Hotels & Resorts understand what makes a special moment truly unforgettable.
Crafting magical experiences that reflect each couples personal style and wedding dreams wouldn't be complete without a delectable menu on your special day. Good food doesn't just please your palate, it connects and inspires. Make the most of delicious island ingredients with a custom menu by Paradise island's culinary experts. World class cuisine meets legendary service from the heart. Soak up a romantic ambience and indulge in gourmet dining in one of the elegantly decorated restaurants or indulge in a beach BBQ buffet in true island style. When it comes to the perfect cake, the talented chefs at Paradise will craft an exceptional delicacy guaranteed to wow you and your loved ones.
Surrounded by the sights and sounds of the crystal lagoon, move to the rhythm of the Maldives traditional Bodu Beru beat following your dream-worthy ceremony. Majestic colourful views blend sublimely with the traditional Maldivian outfit worn by the Bodu Beru performers.
Relax into island time as you prepare for a once-in-a-life-time experience and a day to cherish forever. Rejuvenate mind, body and soul in the tranquil setting of Paradise Island's Araamu spa, nestled by lush tropical palms and flourishing botanical gardens. Find harmony and balance at this serene hideaway, as you restore peace of mind and energy levels before you embark on the journey of a lifetime with your loved one. Select f rom a range of holistic treatments, nourishing massages and beauty therapy's, all carried out by an expert team of spa therapists specializing in Asian inspired techniques with a focus on health and wellness. A personalized wellness program with targeted treatments can change your whole outlook of life and encourage you to reconnect.
For more information and booking, visit https://paradiseislandmaldives.net