Embrace New Equine Adventures for Kids: Siyam World Maldives Welcomes Adorable Pony Residents!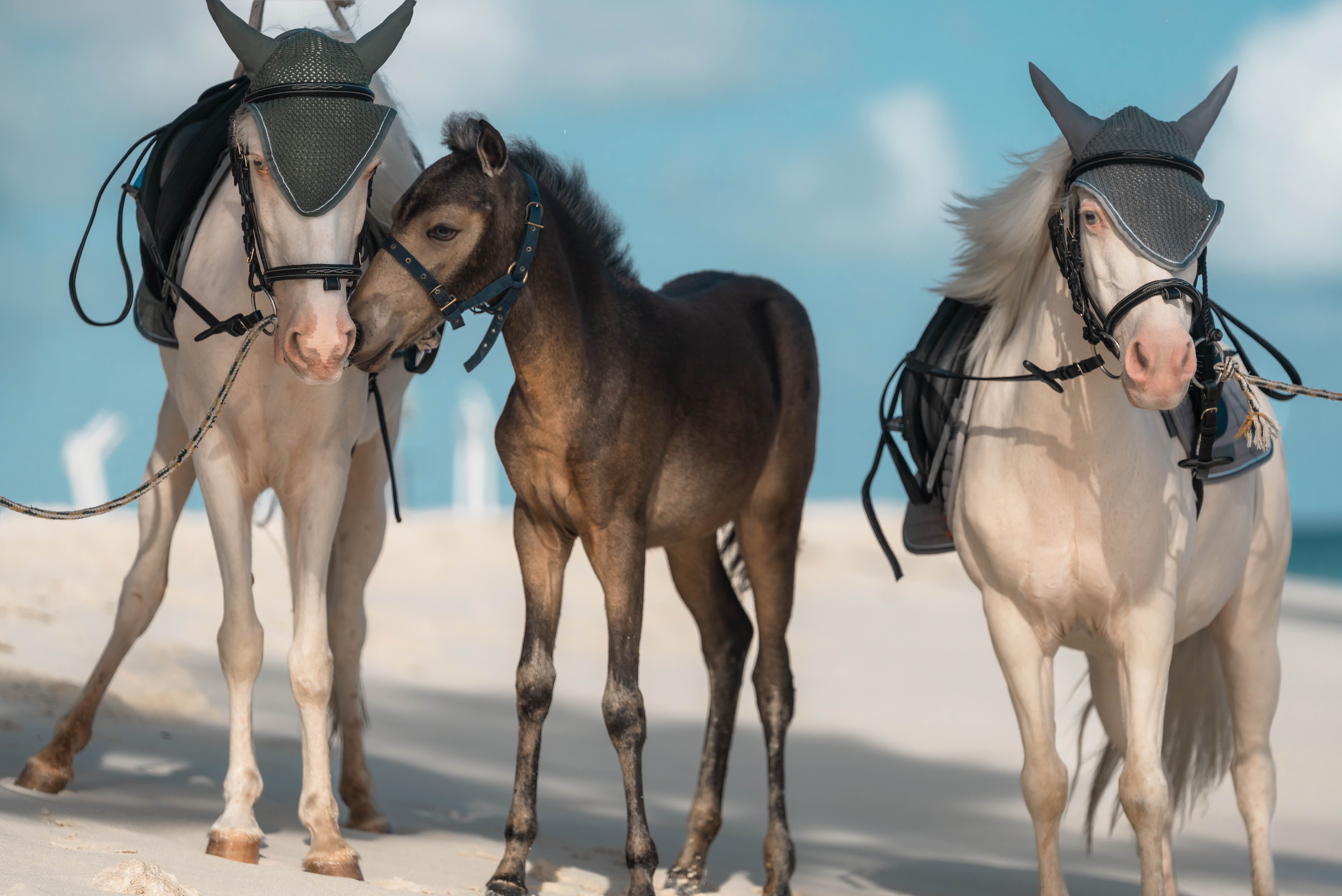 Siyam World Maldives, the ultimate destination for extraordinary adventures and pioneering guest experiences, has recently welcomed three mixed breed ponies, called "Cherry", "Rose", and "Honey", to its existing equestrian family of breathtaking mares and powerful stallions at the Maldives first and biggest resort horse ranch, offering kids from 4 to 11.99 years a new and unforgettable holiday experience.
Young guests at Siyam World can now experience sunrise or sunset pony rides with the newest addition of mixed-breed ponies to the resorts horse stables. Following a comprehensive approval process by the Maldives Ministry of Fishery & Agriculture, the three newest members of the Siyam World family were welcomed into the fold earlier this year – becoming the first ponies ever to be introduced to a resort in the Maldives.
The dedicated team of expert hostlers and doctors, overseen by a specially trained equestrian vet who is permanently based on the island, is ready to assist at any time and works tirelessly to ensure the well-being, comfort, and safety of these magnificent creatures. No detail has been overlooked to ensure the ponies are seamlessly integrated into the island life. Hence, the whole team is proud to introduce the three ponies to their exquisite family of Indian horses that are able to call this fully-equipped ranch their home.
Spanning over 54 hectares and being one of the most expansive island resorts in the country, Siyam World has taken advantage of the abundant space to meticulously design and construct a remarkable 16,000 square meter horse ranch, which is over 25 percent larger than the renowned Aintree Racecourse in the UK. The ranch boasts an array of exceptional facilities, including dedicated stabling, well-appointed stalls, conveniently stocked feed and tack rooms, refreshing water troughs, dedicated spaces for hay and bedding storage, and expansive fenced paddocks and fields, as well as a state-of-the-art vet clinic.
"At Siyam World, we strive to provide an inviting and professional atmosphere while maintaining the charm that comes with our unique location. We are delighted to offer an exceptional experience for both equine enthusiasts and nature lovers alike", says Ausy Waseem, Resort Manager at Siyam World.
Regular checks by the Ministry of Fishery & Agriculture provide ongoing additional independent oversight of the animals' welfare.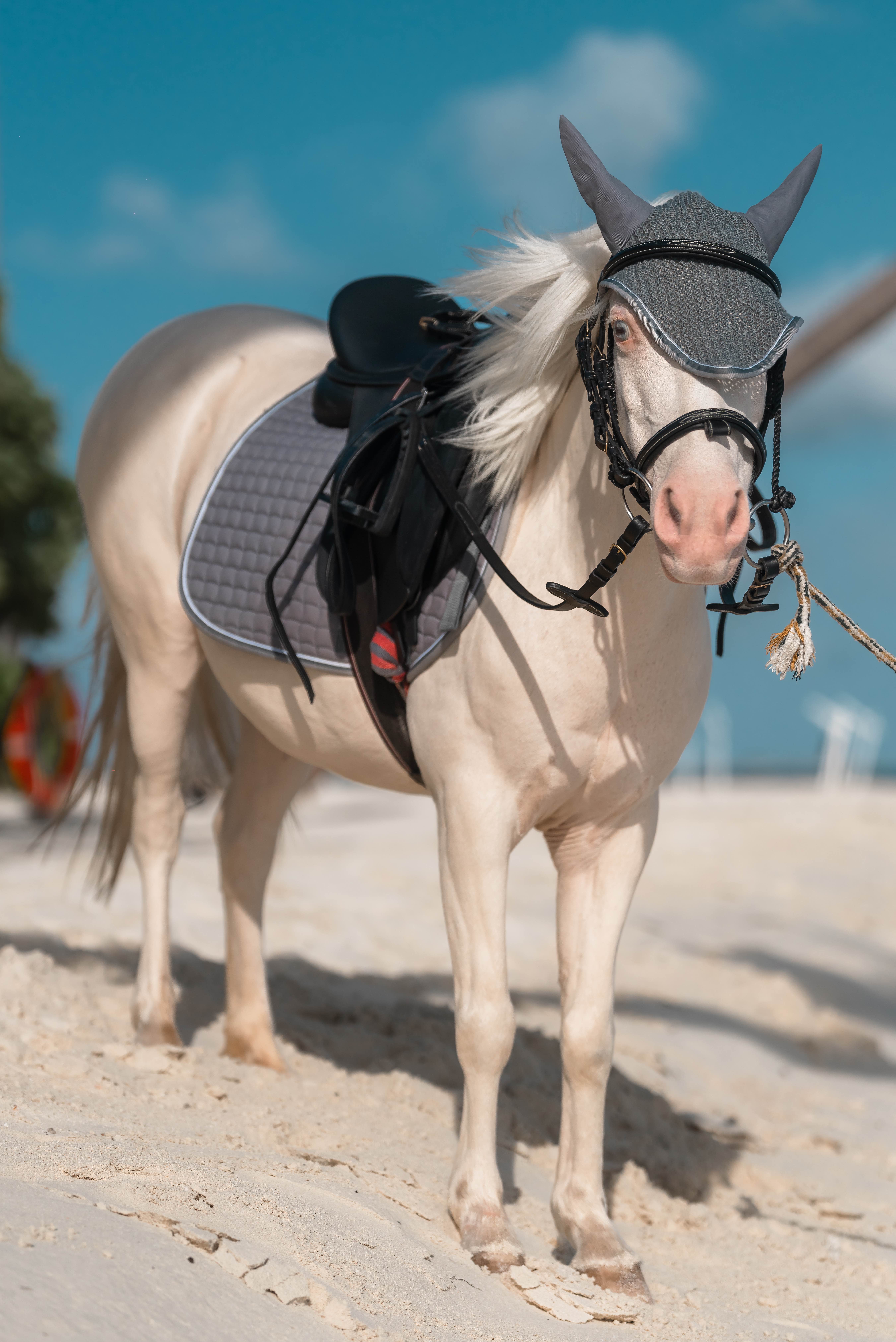 Siyam World in Noonu Atoll, Maldives, is a captivating five-star all-inclusive island resort, just a 40-minute seaplane ride from Velana International Airport. It caters to fun-loving couples, families, and groups, providing them with the freedom to socialize, engage, and experience an extraordinary island community. With its quirky and fun-loving vibe, Siyam World boasts a unique approach to everything, offering a vast natural island expanse of 54 hectares adorned with more than four kilometers of pristine sandy beaches and six kilometers of enchanting house reef.
This remarkable resort showcases a diverse range of 18 accommodation options, spanning from lush Pool Beach Villas, spacious Beach Suites, and breathtaking Beach Residences to the playful Over-Water Villas featuring water slides. All the accommodations offer scenic views of the azure Maldivian waters, direct access to the ocean, and expansive indoor and outdoor living spaces with private pools. The dining experience at Siyam World is anything but ordinary, with over a dozen restaurants and bars, and a WOW! premium all-inclusive concept that includes a delightful selection of health, fitness, and wellness activities, exciting excursions, water sports, kids and teens activities, and an array of thrilling adventures around every corner.
For more information, visit Siyam World or follow on Instagram, Facebook, Twitter or TikTok.
For booking enquiries email: stay@siyamworld.com.