Enjoy Free transfers to RIU Hotels in Maldives!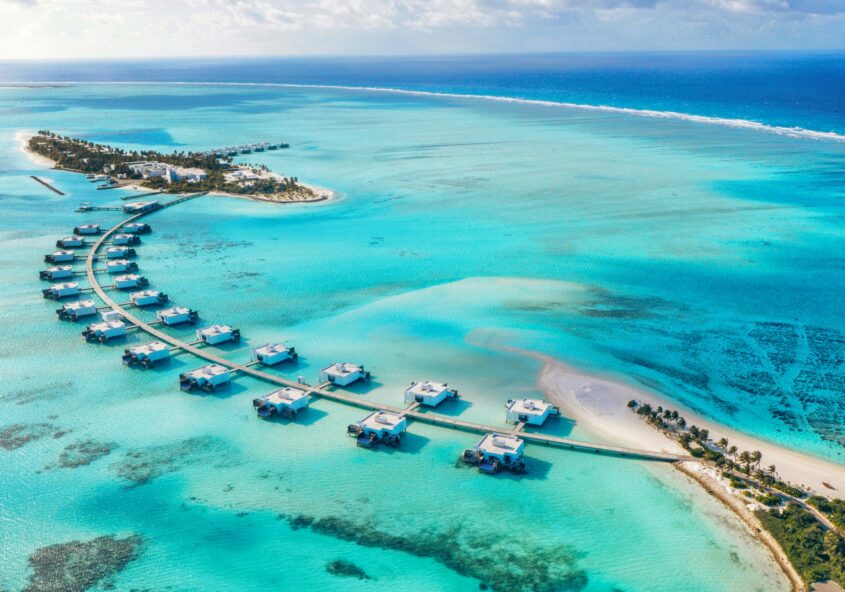 RIU Hotels & Resorts will offer throughout June free transfers from Male to the its hotels located in the islands of Kedhigandu and Maafushi, in Dhaalu Atoll. This offer includes the domestic flight from Male to Kudahovadhoo and the speedboat that will take guests directly to the hotels. This promotion will be available for all markets and on all sales channels for reservations made from 1st June until 30th June, for stays to be enjoyed from 1st June until the 30th of September.
RIU arrived in the Maldives in 2019 with two All-Inclusive hotels: Riu Atoll (4 star) and Riu Palace Maldives (5 star). Both add up to a total of 440 rooms and are linked by an over the water path where luxurious suites from the RIU Palace hotel are located, offering guests a unique stay on the waters of the Maldives. The customers who choose RIU for their stay in Maldives have the possibility to choose the hotel that best suits their needs.
For further information please visit: www.riu.com or riupro.com
The international RIU chain was founded in Mallorca by the Riu family in 1953 as a small holiday firm and is still owned by the family's third generation. The company specialises in holiday resorts and over 75% of its establishments offer its acclaimed All Inclusive by RIU service. With the inauguration of its first city hotel in 2010, RIU is expanding its range of products with its own line of city hotels called Riu Plaza. RIU Hotels & Resorts now has 96 hotels in 20 countries. In 2022, the chain welcomed 6 million guests and provided jobs for a total of 34,215 employees. RIU is currently the world's 32nd ranked chain, one of the Caribbean's most popular, the second largest in Spain in terms of revenue and the fourth largest in number of rooms.