Epic Ways to Come Out of Lockdown – Travelling to the Maldives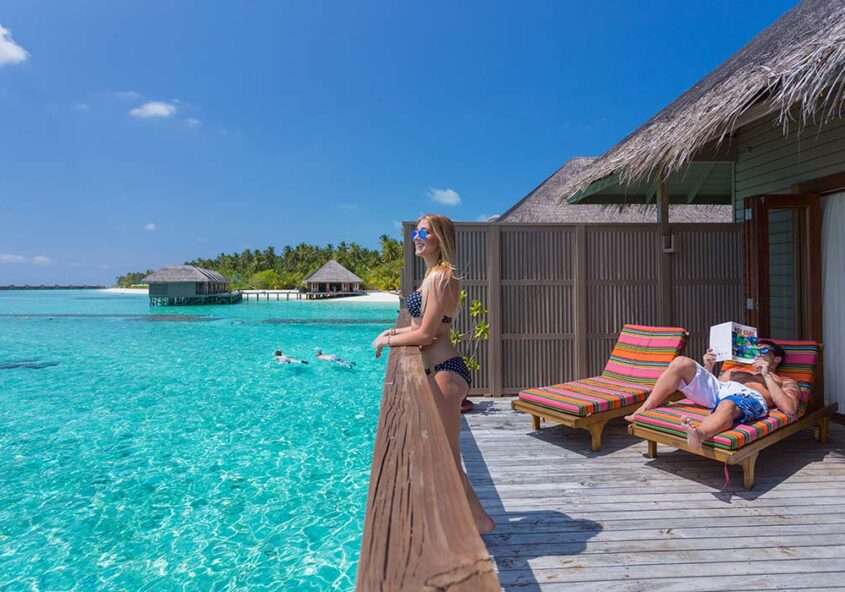 If you are planning to treat yourself with international travel, one can find simple pleasures of staying at a beach resort, holiday indulgences, to bucket list experiences in the Maldives with Crown & Champa Resorts.
The Maldives has been open since June 2020 and has not closed its international borders even once, making the island nation a reliable destination to plan your getaway. Guests will be whisked away on the scenic boat and seaplane transfers directly from the Maldives' Malé Velana International Airport to resort islands.
The resort collection has accommodated flexible cancellation and supported all guests, their travel partners, and tour operators to rebook. In addition, for guests travelling, departure PCR testing is facilitated at the resorts.
Whether it is revenge travel with last-minute wanderlust or meticulously planned holidays ready to be executed through the confidence in vaccinations, reopening of international borders, and travel restrictions ease, here is a list of ideas of things to do in the Maldives based on your purpose of travel.
Treating Yourself to International Travel: Epic Ways to Come Out of Lockdown
The Romantic Traveller
Intimate elopements, romantic honeymoons, renewals of vows ceremonies or just spending quality time with a loved one. Whatever you're celebrating, the resorts offer the perfect setting for two.
Anniversary Vacations and Trips
Blissful babymoons, birthdays, after exam, and achievement parties. Weave in all the anniversary celebrations you had to postpone into your next beach holiday.
Multi-generational Family Holidays
Private island resorts are the perfect solution for guests looking for the ideal opportunity and destination for large gatherings of friends and family without social distancing.
Solo Travel Adventures
For needed me time, solo travellers will never run out of things to do at any of the properties of Crown & Champa Resorts. Be it just lazing on the beach, snorkeling with turtles, wine tasting, spa, cooking lessons, yoga, an Instagram photo spree, dancing to the drums on cultural theme nights, soaking in Jacuzzi with sea views to learning to dive, there are endless of activities and experiences our resorts will offer based on your lifestyle.
Sports Travel + Vacation
Professional sportsmen and women have been choosing the collection's tennis and paddle tennis courts and the resorts as their training destinations. The resorts provide a good selection of activities for low altitude endurance training and include fitness centres. While the pro athletes and professionals do their daily routine, their families and friends can enjoy the fun in the sun.
Great Outdoor Tropical Holidays
The land and the sea provide a great choice of activities for guests of all ages.
Things to do on land:
Walk on the beach or jog, stroll and run through the island pathways
Visit the organic gardens at the resorts
Play Golf in the Maldives
Rent a bicycle on our larger islands, play tennis, badminton, beach volleyball and a variety of outdoor sports
Practice yoga with Duniye Spa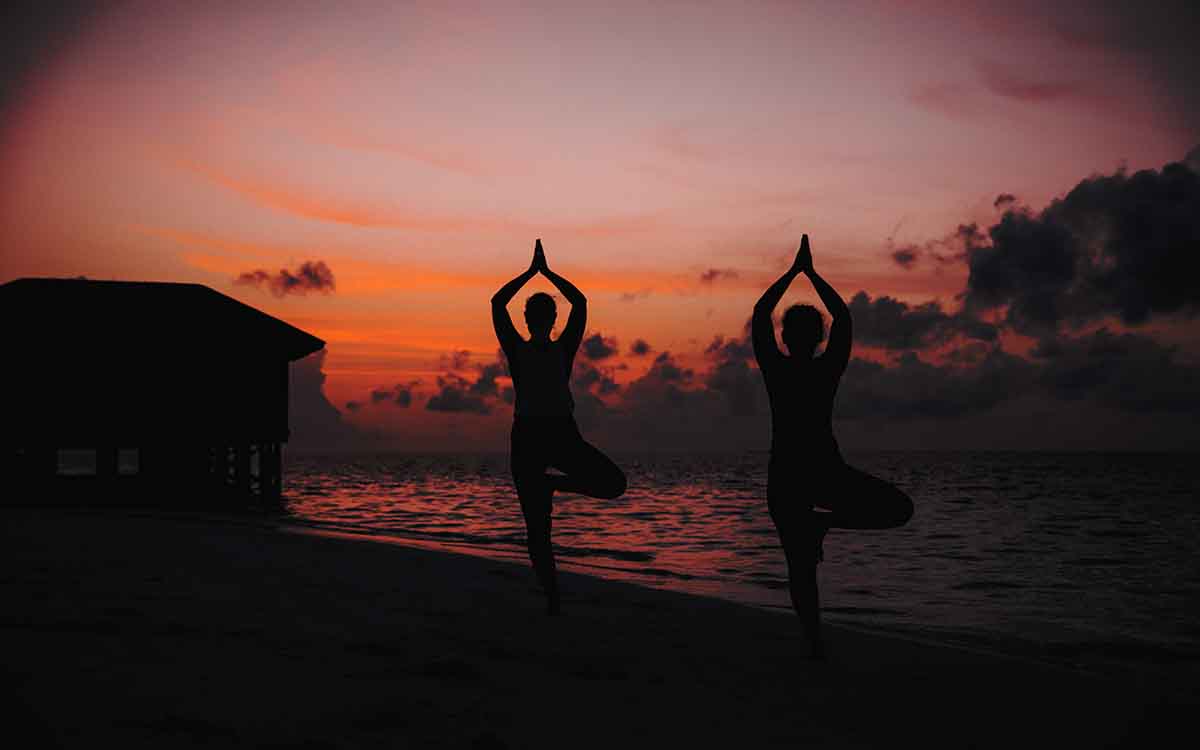 Things to Do in the Sea: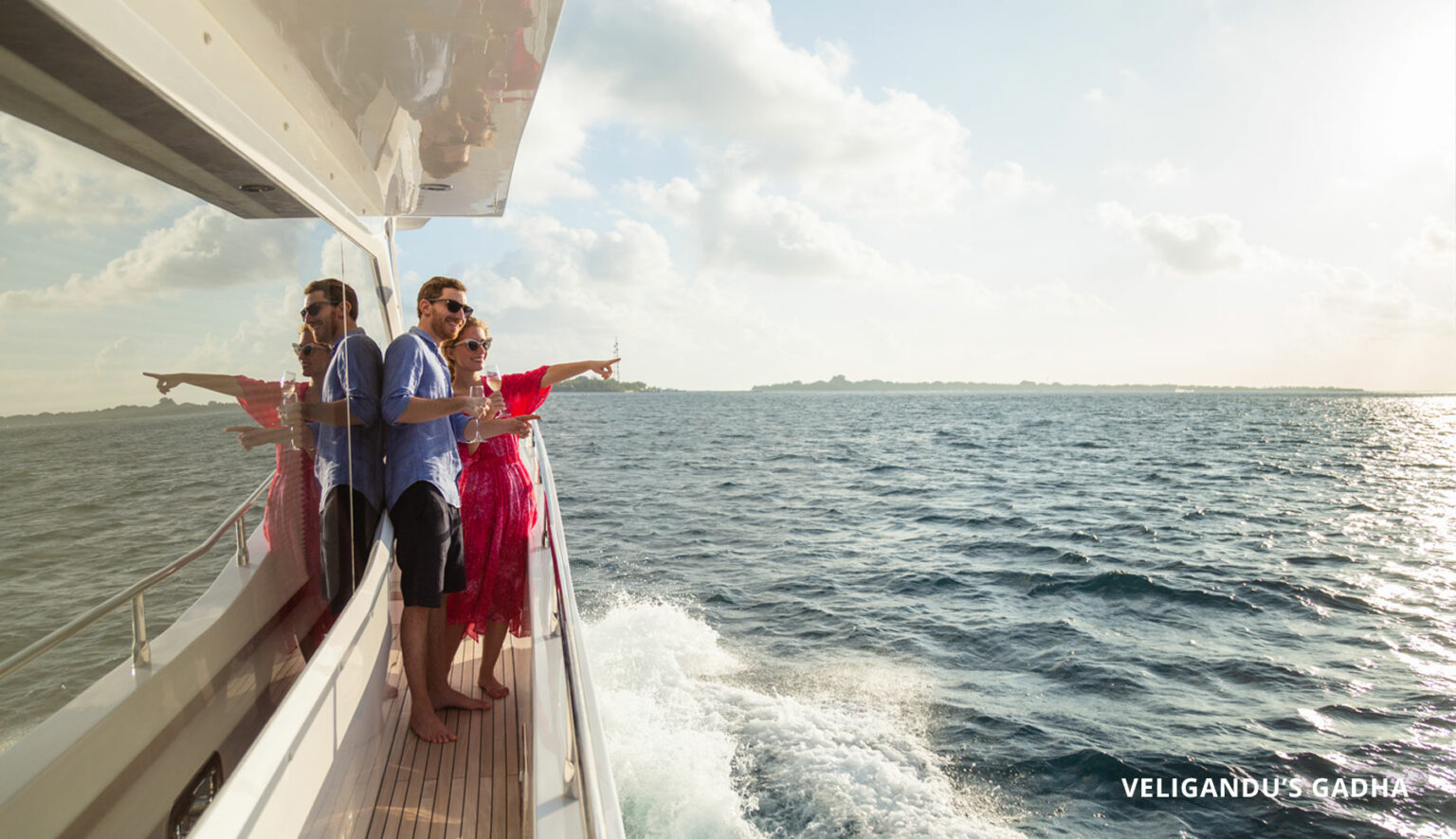 Enjoy motorized water sports; jet ski, banana boats, parasailing, and more at select resorts
Do non-motorized water sports. Kayaking, wind sailing, paddleboarding
Sea swimming
Luxury yachting and boating
Fishing
Things to do underwater
Snorkeling
Diving: Single tank, two-tank, turtle excursions, manta excursions, ship wreaks, whale shark excursions.
Check out all the experiences and offers currently available from Crown & Champa Resorts.