Everything Is Better at the Beach for Abhishek and Pragya Kapoor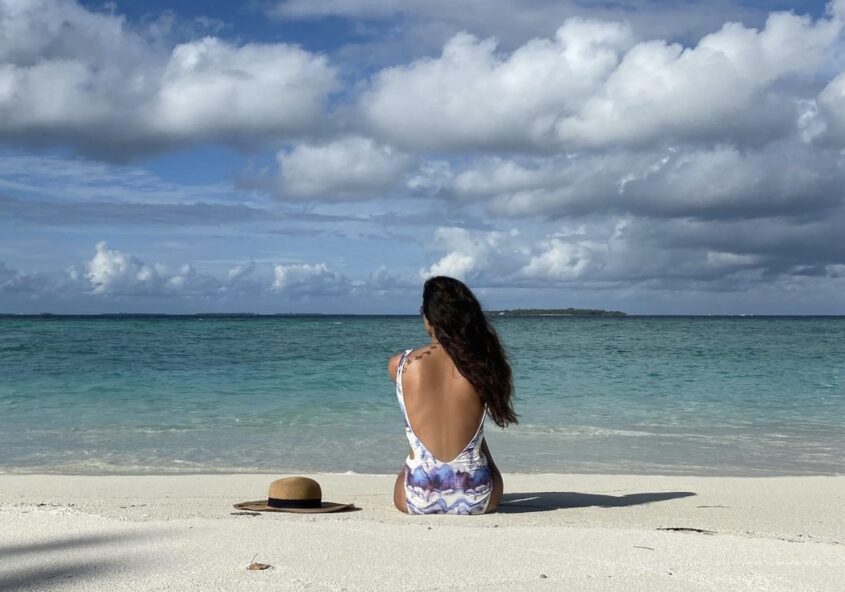 Bollywood filmmaker and producer, Abhishek Kapoor and his wife Pragya Kapoor are unwinding at Soneva Fushi.
After back to back film shootings, both of them are enjoying a well-deserved break at Soneva Fushi, the barefoot luxury resort. Abhishek and Pragya posted moments from their relaxing holiday by the beach on their Instagram pages.
Their holiday was described as a conscious travel with sustainable luxury elements. Soneva Fushi is a resort which firmly believes that luxury and sustainability can be interconnected concepts and, since the beginning, have pioneered a business model with sustainability at its heart.
Soneva Fushi re-uses or recycles 90% of its waste. Soneva was one of the world's first hospitality groups to ban plastic straws back in 1998, produces and bottles its own water, and has been fully carbon neutral for both direct and indirect emissions since 2012. Regeneration is a major focal point of Soneva's approach to sustainability: each Soneva resort features a Waste-to-Wealth Centre and lush organic gardens, irrigated by grey water and nurtured by compost from the resort kitchens. Soneva Fushi made history in 2014 with the opening of Soneva Art & Glass, the Maldives' first hot glass studio that invites renowned glass artists and guests at the resort to transform discarded bottles into works of art.
For bookings and more information please visit https://soneva.com/resorts/soneva-fushi/