Experience A Dose of Festive Magic at Huvafen Fushi!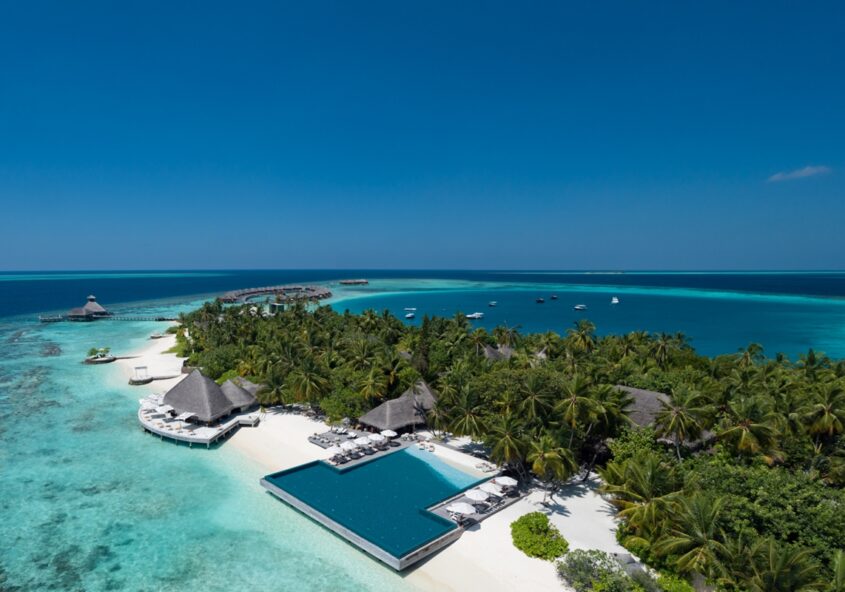 This joyful season, experience a dose of Huvafen festive magic at Huvafen Fushi.
There's no better place to escape this festive season than the calming shores and relaxed island life of Huvafen Fushi. With a sophisticated yet laidback soiree this year, it is a time and place to reconnect and celebrate togetherness.
Guests can embark on a global culinary journey throughout the season dining set in truly idyllic locations while spending each joyous day making new memories throughout the island yonder. Whether it's frolicking in the ocean, sipping festive cocktails at the poolside, tasting a rare vintage underground at Vinum, or being pampered eight meters below the surface at the underwater spa, each guest is sure to have a very Merry Christmas at Huvafen Fushi.

The resort has planned an extensive festive program with experiences ranging from sandbank lunches, fine wine with oyster and lobster pairing, huvafen spa, cellar indulgence, treasure hunts, tiki nights to even cocktail nights.
To start the festivities, the resort has a celebratory toast of sunset cocktails and gala dinner on 24th December where guests can mix and mingle, soaking up the party atmosphere for a vibrant taste of Christmas luxury. The gala dinner is complete with a lavish buffet and traditional Christmas desserts. On Christmas Day, the resort has a laidback beachside affair with a brunch and Santa's arrival.
To celebrate a dazzling finale of 2021, Huvafen Fushi will have their iconic CELCIUS illuminated and a beach soiree filled with breath-taking views, gastronomic delights, music and dancing the night away. A cocktail party followed by the gala dinner will also take place during the New Year celebrations.

Several other mesmerizing experiences await at Huvafen Fushi during this festive season. The resort has sprawling terraces with reviving plunge pools, an underwater spa adorned with vivid coral vistas, and picture-perfect stretches of pristine white sand which can be enjoyed in total bliss where guests can drift off to another world and awaken into a new reality.
See the full festive brochure here.
For festive bookings and more information, please email stay@huvafenfushi.com