Stay
August 9, 2023
Experience a Rockin' Stay at Hard Rock Hotel Maldives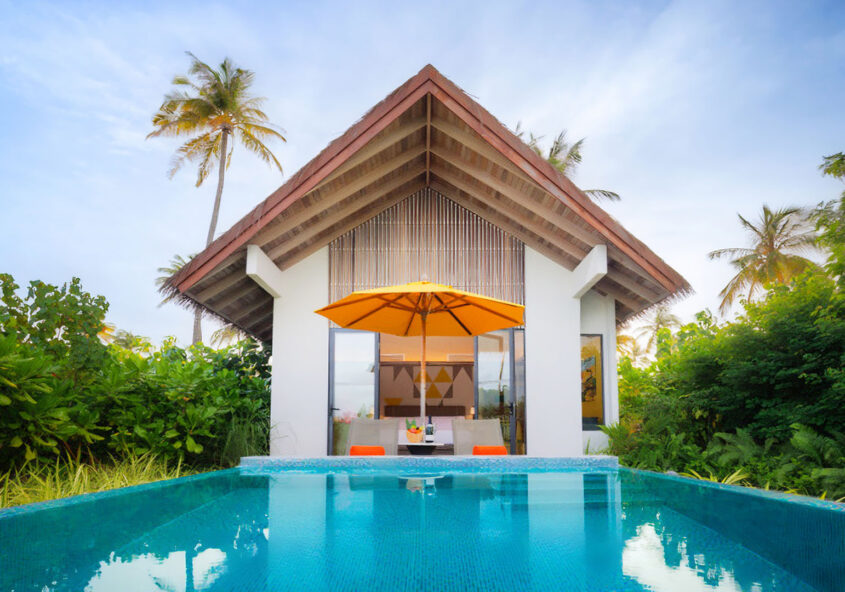 Located just a 20-minute speedboat ride away from Velana International Airport, Hard Rock Hotel Maldives offers an unforgettable stay in paradise. The accommodation options at this rockin' retreat are designed to provide guests with unmatched comfort suited to their specific preferences and needs.
For a simple yet sophisticated stay, the Silver Sky Studios are the perfect choice. These studios feature private balconies and waterfall showers, allowing guests to relax and unwind. Located on the first floor, they offer exclusive views of the surrounding lagoon and direct access to Emboodhoo Lagoon.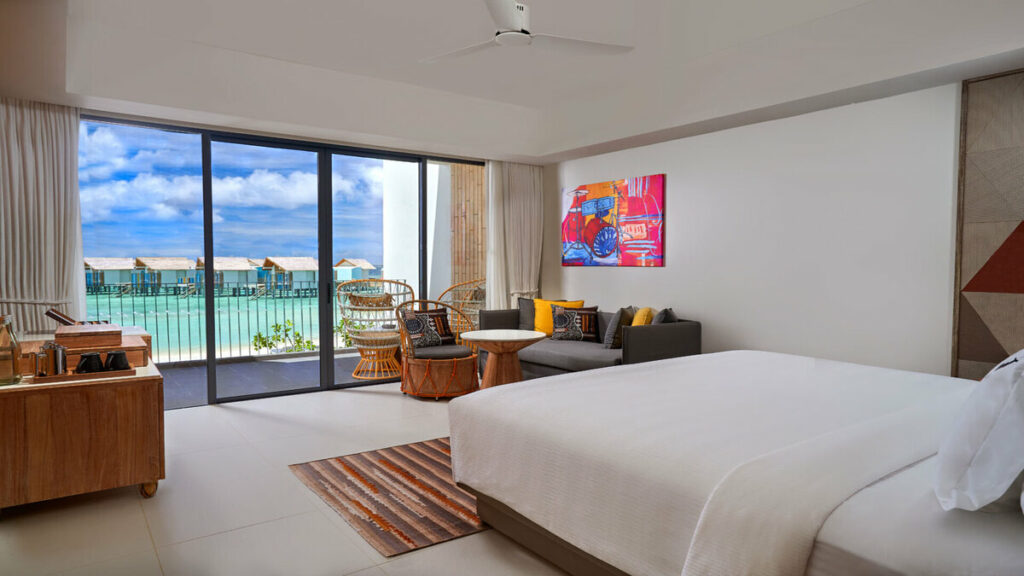 If you're seeking direct beach access, the Silver Beach Studios are situated on the ground floor, with private terraces where you can soak up the sun and enjoy the ocean breeze. Signature amenities, sun loungers, and indoor and outdoor showers enhance the island getaway experience.
Ideal for families or larger groups, the Silver Family Suite provides two levels of comfort and style. With wooden accents, tropical décor, and an open-floor concept, these suites offer a bunk bed, LCD TV, and a separate bathroom, making it the perfect space for a band of four, five, or six.
For a touch of luxury and ocean views, the Gold Beach Villa is the ideal choice. After dropping off your shopping bags from The Marina @ CROSSROADS, you can head straight to your chaise lounge chair and enjoy the serenity. The villa includes a sofa bed, an ensuite bathroom with double vanity sinks, and a high-walled bathtub.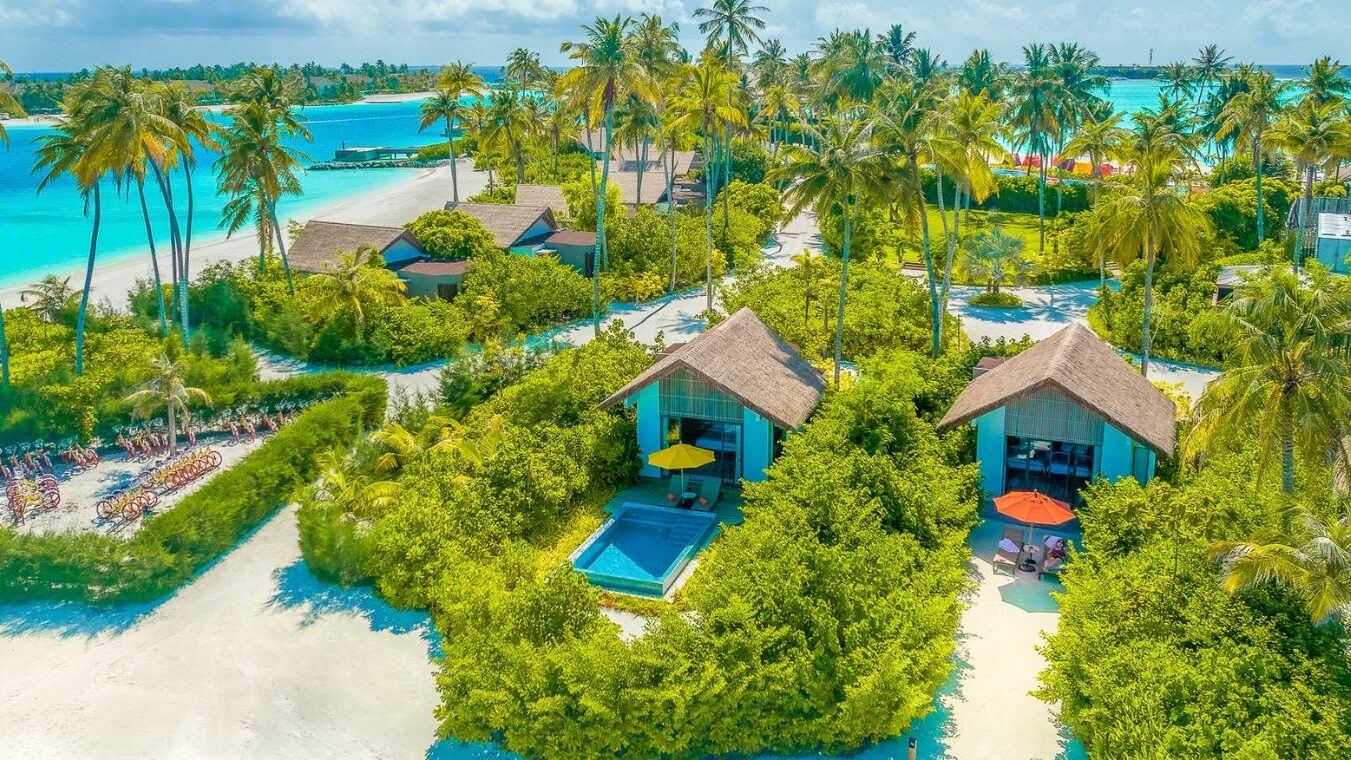 Take indulgence to the next level with the Gold Beach Pool Villa. Not only do you have direct beach access, but you also have your own private plunge pool. With a king bed, ocean views, a sofa bed, and an en-suite bathroom featuring double vanity sinks and a high-walled bathtub, this villa offers the best of both worlds.
The Platinum Overwater Villa offers breathtaking views and a million reasons to fall in love. Relax on your private terrace, lounge on the sun loungers, and embrace outdoor living on the lounge net over the water. With direct access to the turquoise blue lagoon, this villa provides a serene and enchanting experience.
Indulge in the infinity pool and pure luxury of the Platinum Overwater Pool Villa. Located over the water, this villa features a private terrace, sun loungers, a private plunge pool, and direct lagoon access. It's a haven of tranquillity and relaxation.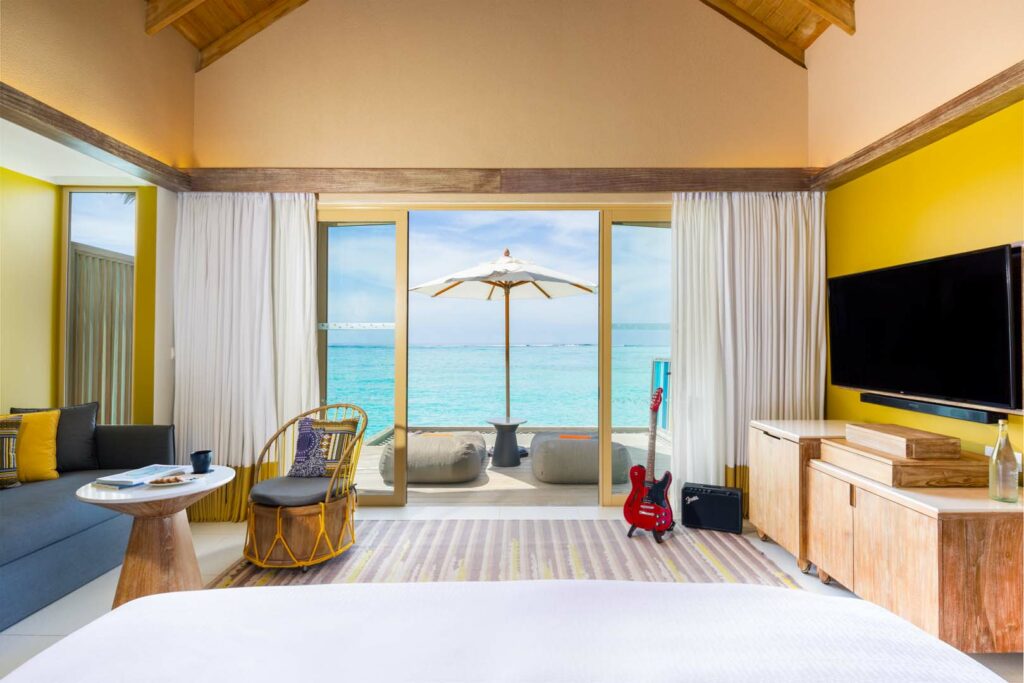 The Diamond Overwater Pool Villa takes luxury to new heights. Located on the south wing of the island, this villa offers direct access to the crystal-clear lagoon and an infinite view. Choose between a king bed or two double beds, and enjoy a private terrace with a plunge pool and sun loungers.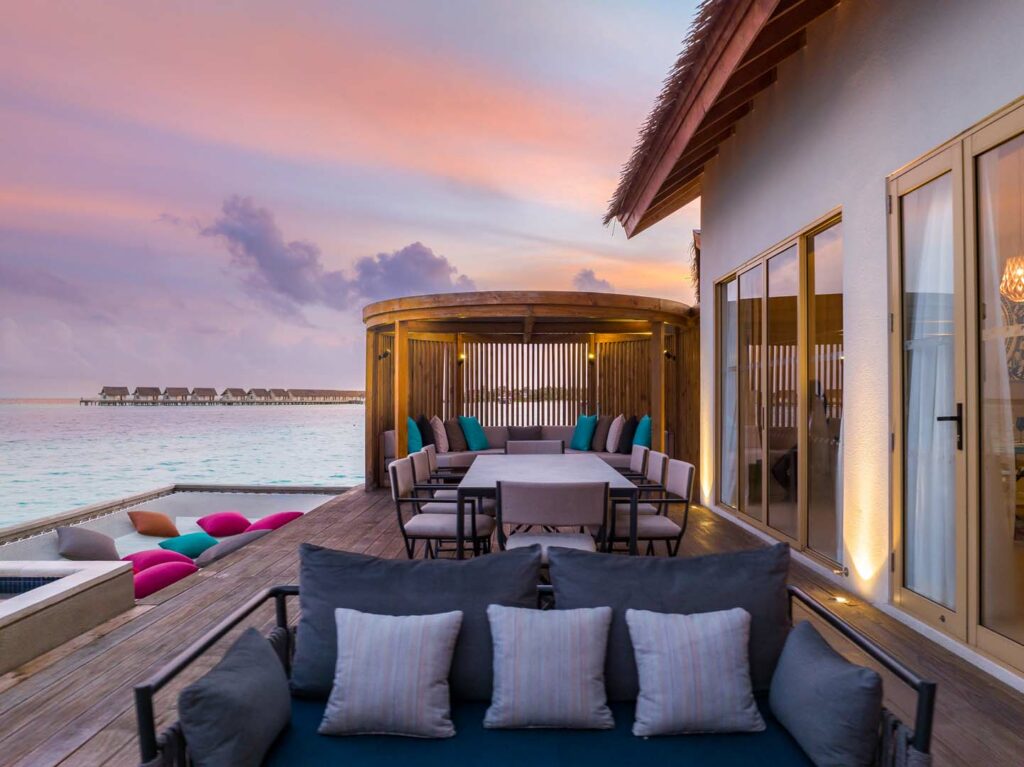 For the ultimate extravagant experience, the Rock Royalty Overwater Pool Villa awaits. With a living room, infinity pool, and dedicated butler service, this palatial villa is a sanctuary of indulgence. Settle into the large oceanfront terrace, enjoy a waterfall shower, and unwind with three Smart TVs.
And if you're ready to live like a true rock star, the Rock Star Villa is the epitome of luxury. This villa features a tuk-tuk bar, an infinity pool, a Jukebox, a large outdoor deck with sun loungers, and both outdoor and indoor dining areas. With a dedicated butler room, service pantry, and a carousel seahorse, this villa offers a playful and extraordinary experience.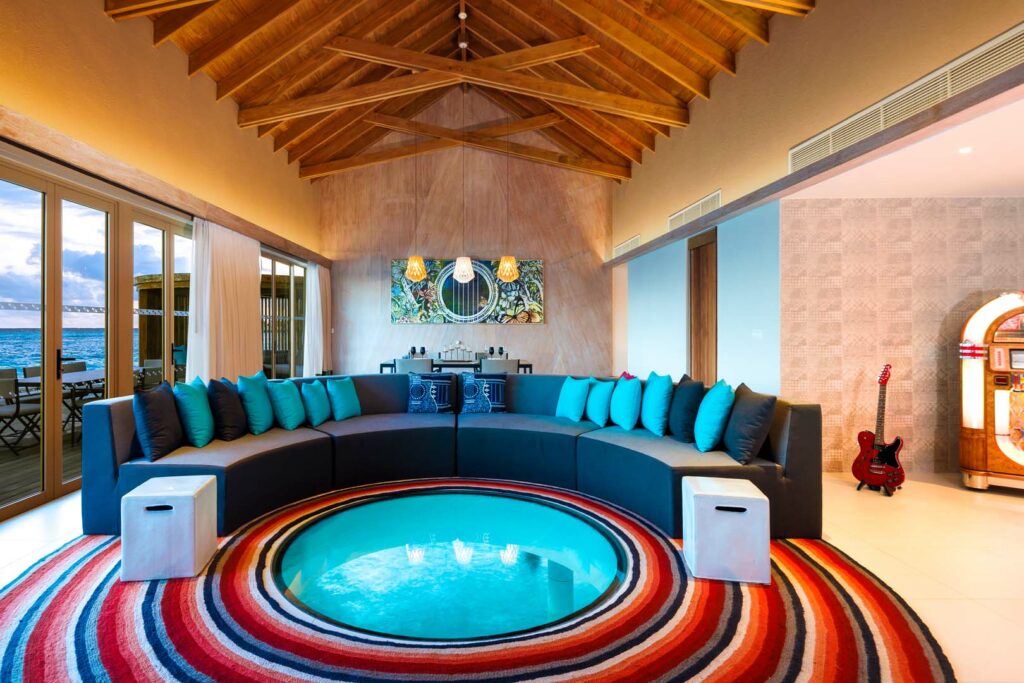 No matter which accommodation option you choose at Hard Rock Hotel Maldives, you're guaranteed an escape in style and a stay that will create memories to last a lifetime. So, get ready to rock and roll in paradise at Hard Rock Hotel Maldives!
For bookings and more information, visit https://www.hardrockhotels.com/maldives