Experience the Wonder of Neverland on Finolhu's Tropical Island Playground this Easter
Combining stunning scenery, luxurious facilities and a wide range of family-oriented activities, Finolhu Baa Atoll Maldives is a tropical island playground where every day is filled with fun and adventure. It is fitting that Finolhu is taking inspiration from Peter Pan's story for its Easter line-up of vibrant activities this year.
As a cultural icon who symbolises youthful innocence and escapism, Peter Pan is the perfect representation of Finolhu Baa Atoll's playful spirit. A fun-loving young boy who can fly and never grows up, Peter Pan spends his never-ending childhood having adventures on the magical island of Neverland, where he interacts with fairies, pirates, mermaids, and local natives.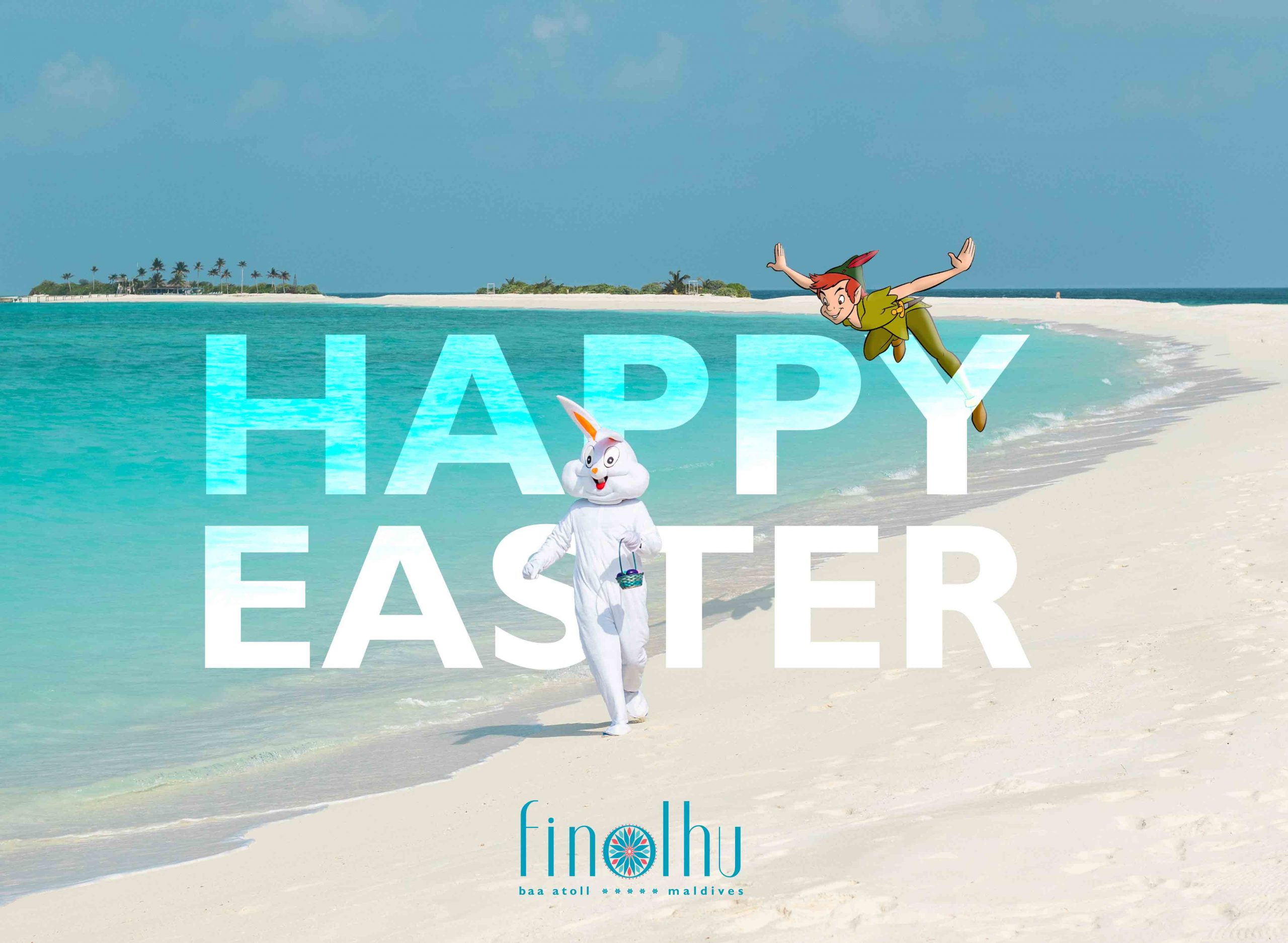 This Easter, Finolhu is bringing the spirit of Neverland to its own island playground with a week of spectacular activities designed especially for the young and the forever young-at-heart. In addition to Peter Pan himself, Finolhu will be visited by Captain Hook, Mr. Smee, Tinkerbell, Tiger Lilly and a local Tribal Chief as Finolhu turns into a magical Neverland Island of magicians, pirates, acrobats and performers.
Festivities kick off on 12 April when Captain Hook Pirate Cruise sets off from Oceaneers Kids Club, also the setting for Truffle Chocolate Making Class on 13 April. Other activities include Picnic Hide Out at the sandbank and a magical Fashion Show at the Beach Club.
As the sun sets on Easter Saturday, guests are invited to head over to Beach Club for pre-dinner cocktails before digging into a sumptuous Peter Pan Easter Dinner at Beach Kitchen. Easter Sunday gets underway with an Egg Hunt Parade on Palm Beach from 10:30 am followed by a Neverland Easter Lunch at Beach Kitchen. The day's activities end with The Lost Boys Fun Tug of War at Beach Club.
Kids are invited to show off their artistic skills on Easter Monday in a Tinkerbell Drawing Competition. The festivities come to a close in the late afternoon with a Family Pirate Fun Challenge at the Beach Club. You never lose your sense of childhood wonder on Peter Pan's enchanted island of Neverland as the fun never
stops on Finolhu's tropical island playground. Inspired to let your heart fly on wings for a magical Easter adventure? Email stay@finolhu.mv or call (+960) 660 8880 for more information.