Experience Tranquillity in Noonu – Mӧvenpick Resort Kuredhivaru Maldives!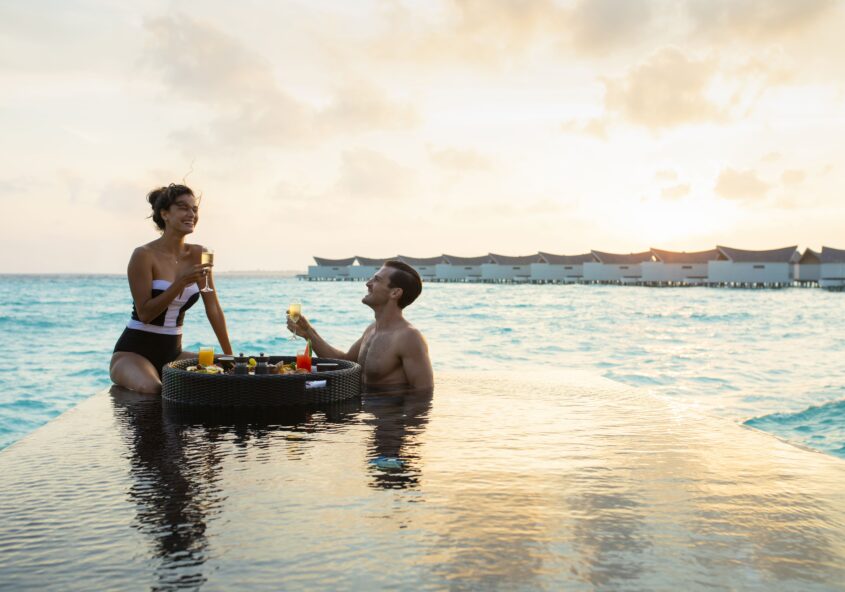 Nestled in the untouched Noonu Atoll, discover the Mövenpick Resort Kuredhivaru Maldives – a place of unmatched luxury and calm. With its promise of tranquillity, seclusion, and exceptional hospitality, the resort is an invitation to experience a peerless escape in paradise.
The Resort
Just a short 45-minute seaplane ride from Malé, Mövenpick Resort Kuredhivaru Maldives offers a range of 105 villas and suites. These include 72 overwater pool villas, 30 beach pool suites, and three beach spa pool residences, each featuring a private plunge pool. This enchanting haven welcomes families seeking adventure and couples searching for a romantic getaway. Accessible via a scenic 15-minute speedboat ride from Maafaru Island Airport in Noonu Atoll, the resort transports guests to a world of privacy and natural beauty.
Architecture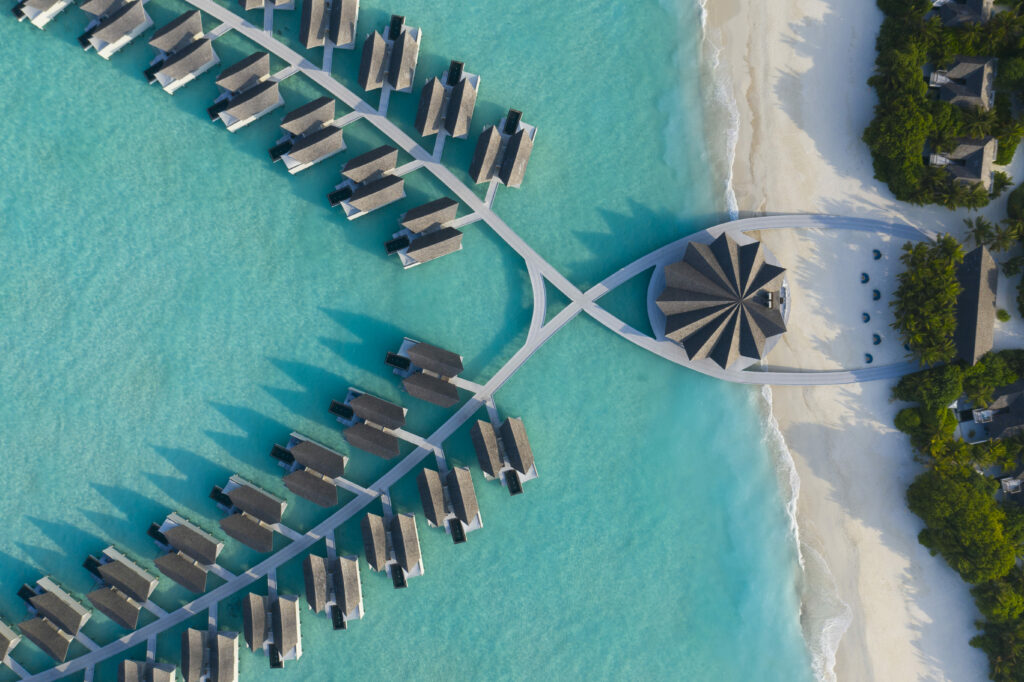 Architects from MOTIV in Poland envisioned the resort as a blend of innovation and the allure of the Maldives' landscapes. The result is a harmonious design where organic roof shapes merge seamlessly with the surroundings. Inside, the focus on ergonomics keeps guests connected to the beauty outside. Modern aesthetics meet local heritage, turning the uninhabited Kuredhivaru into an architectural masterpiece.
Culinary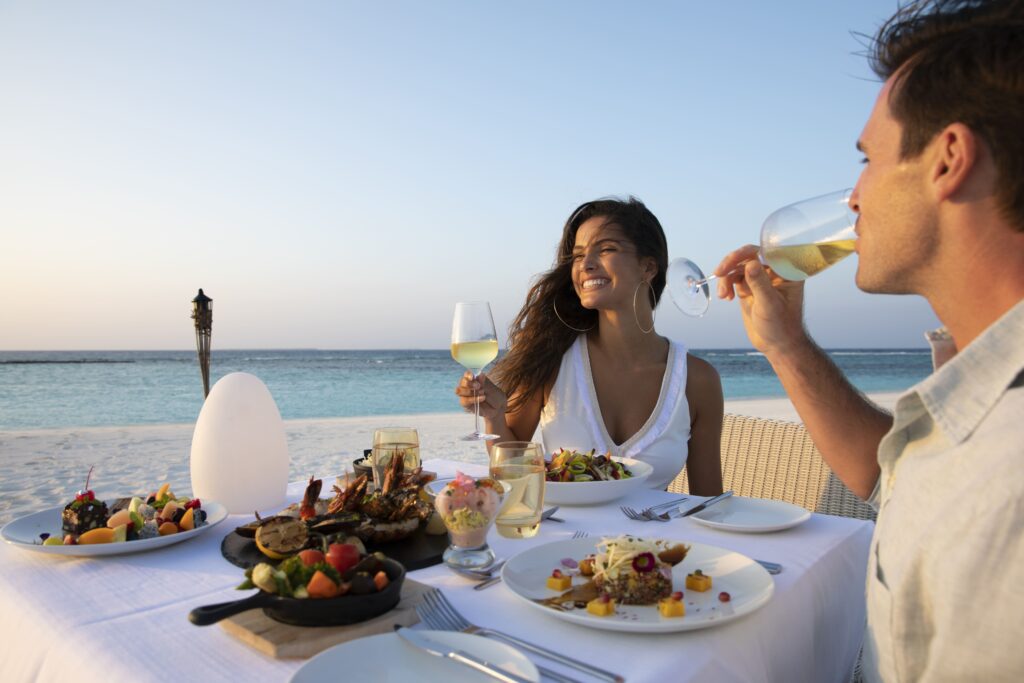 Mövenpick's culinary expertise shines through in four dining experiences. ONU Marché Restaurant offers buffet and à la carte dishes from locally sourced ingredients. The Mövenpick Coffee & Wine Lounge caters to coffee lovers, while Latitude 5.5 provides poolside dining with stunning ocean views. The Bodumas Seafood Restaurant is a delight for seafood enthusiasts, set against the backdrop of the Indian Ocean. A daily highlight is the Mövenpick Chocolate Hour in the lobby, offering guests a delightful encounter with premium chocolates.
Experiences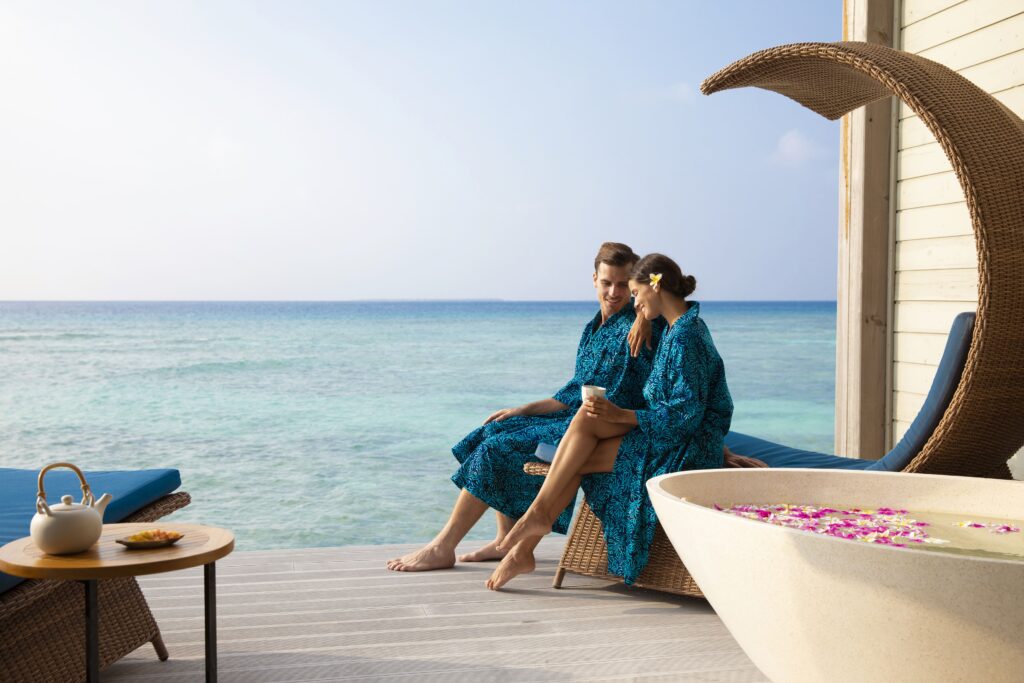 Mövenpick Resort Kuredhivaru is a blend of relaxation and adventure. The Little Birds Club is perfect for families with young children. For those seeking excitement, a diving centre offers snorkelling, house reef explorations, and cruises. The Sun Spa by Esthederm is a haven of rejuvenation, offering signature facials and massages.
A Venue for Memories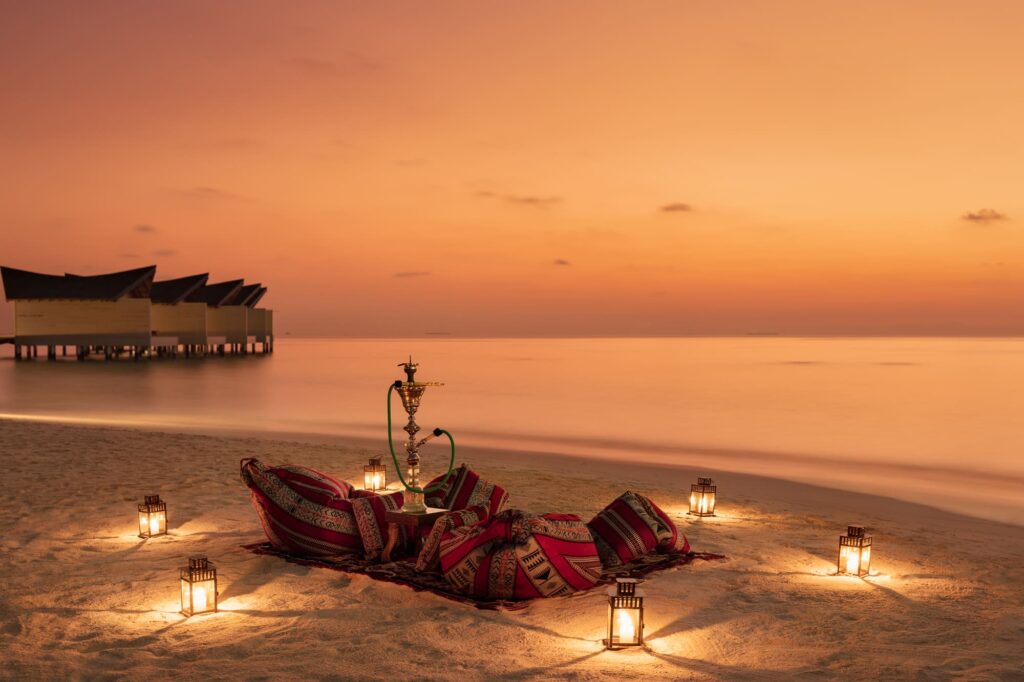 An exclusive beach pool spa residence is an ideal setting for intimate weddings and private gatherings for up to 20 guests. This reflects Mövenpick's commitment to creating cherished moments.