Exploring the Maldives' Local Islands and Their Distinctive Charms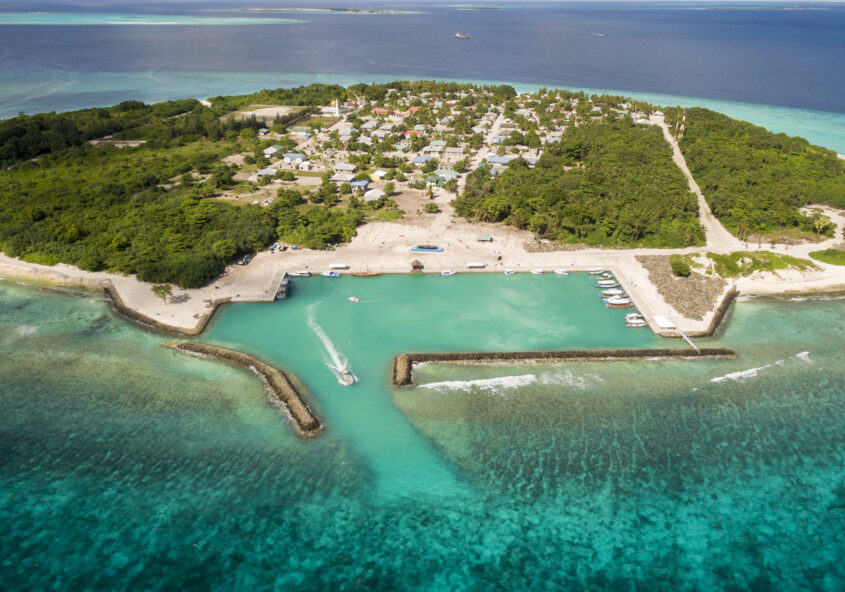 When picturing the Maldives, images of lavish luxury resorts and secluded private islands often come to mind. However, there is a whole other side to this enchanting paradise that eagerly awaits exploration—the local islands. While the luxury accommodations offer unparalleled comfort and exclusivity, venturing out to the local islands allows visitors to experience the authentic culture, interact with the warm and welcoming locals, and discover hidden gems across different atolls.
As you navigate through the turquoise waters, hopping from one local island to another, you'll discover the true essence of Maldivian life and gain a deeper appreciation for the archipelago's rich heritage.
It's advisable to plan your itinerary. Research the various local islands and their distinctive features, from cultural landmarks to natural wonders. Take note of the transportation options available between islands, such as public ferries or speedboats, to ensure a smooth and efficient journey.
Here are some of our handpicked selections of captivating islands for your exploration.
Baa Atoll
Dharavandhoo
Baa Atoll, situated at the heart of the Maldives, is a UNESCO Biosphere Reserve celebrated for its diverse wildlife. Among the islands that make up this atoll, Dharavandhoo stands out as a must-visit destination. Only 20 minutes by domestic flight from Malé airport, this charming island boasts stunning beaches, crystal-clear waters, and an impressive variety of marine creatures. Snorkelers and divers will be thrilled by the vibrant coral reefs and the chance to swim with an array of colourful fish and graceful manta rays.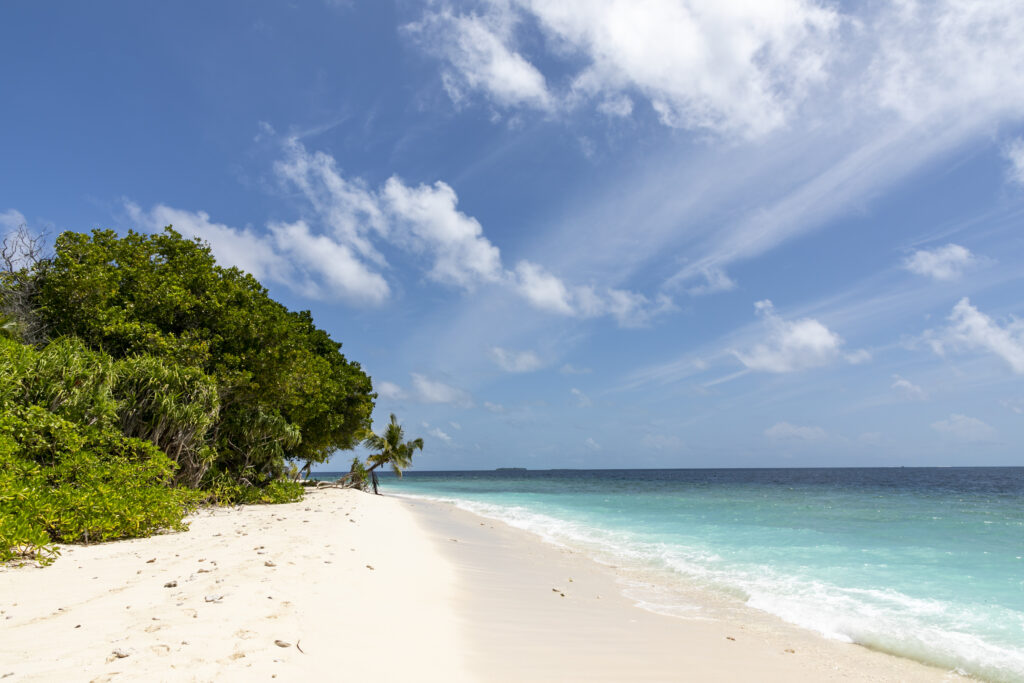 Maalhos
Maalhos is renowned for its stunning white sand beaches, crystal clear waters, and local hospitality. With affordable accommodations, great food options, and exciting activities like snorkelling with manta rays and whale sharks, the island offers an authentic Maldivian experience. Accessible by speed boats from Dharavandhoo, only a 10-minute boat ride.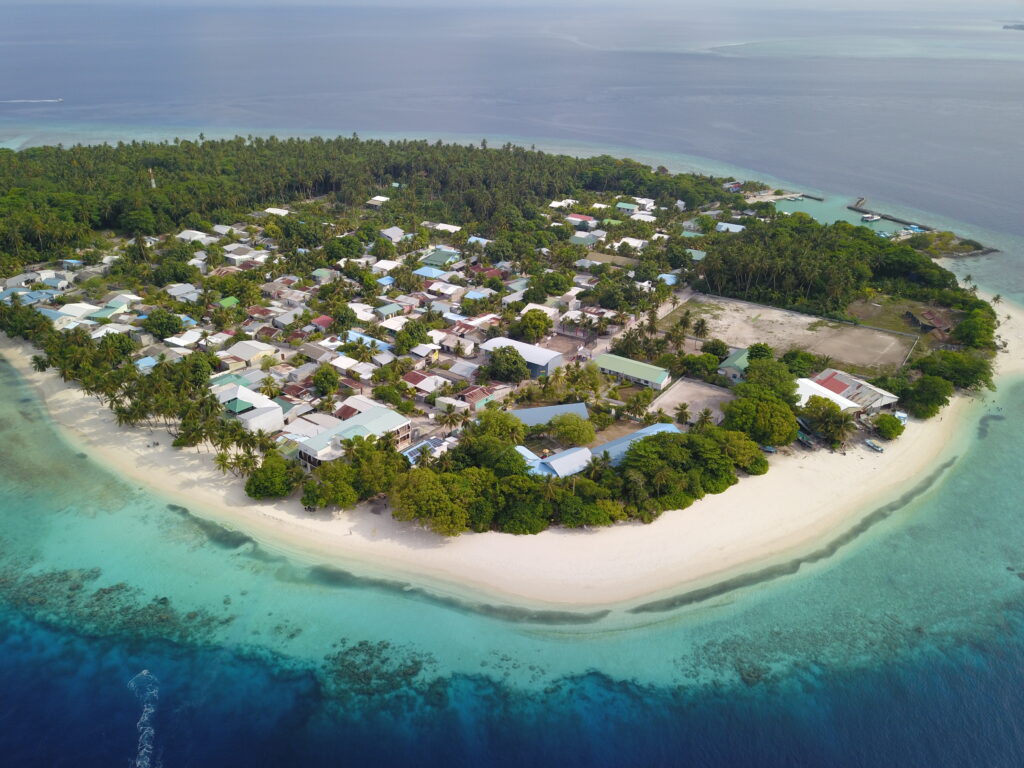 Eydhafushi
Eydhafushi is famous for its exciting whale-shark encounters offering visitors a remarkable opportunity to venture into the deep blue sea and witness these majestic creatures in their natural habitat. Swimming beside these magnificent creatures is a breathtaking adventure that will leave visitors with unforgettable memories. Eydhafushi is conveniently accessible by speedboats from Maalhos, with a quick and seamless 10-minute ride.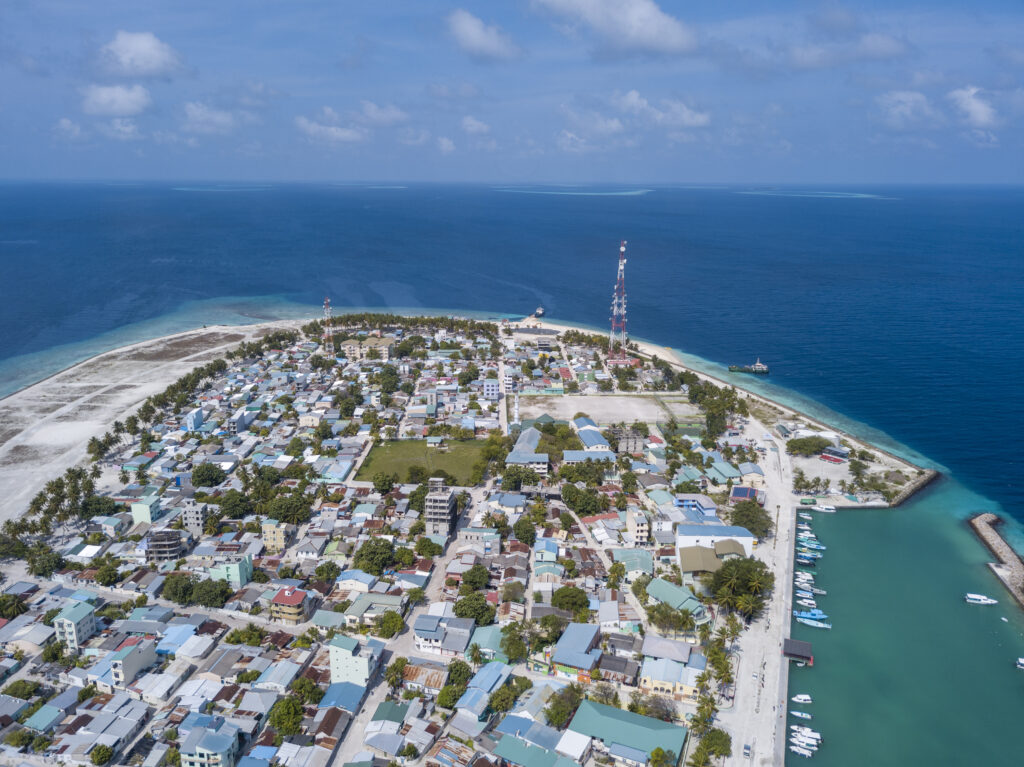 Haa Alif Atoll
Utheemu
Utheemu offers a captivating glimpse into the traditional way of life in the Maldives, immersing visitors in a rich tapestry of local culture, traditions, and heritage. Exploring the historic village presents a unique opportunity to delve into the essence of this enchanting destination. A visit to the Utheemu Ganduvaru (Palace), the esteemed birthplace and residence of Sultan Mohamed Thakurufaanu, an esteemed figure deeply revered in Maldivian history, is an absolute must-see. The journey from Male' City to Utheemu takes around two hours, combining a flight and speed boat transfer.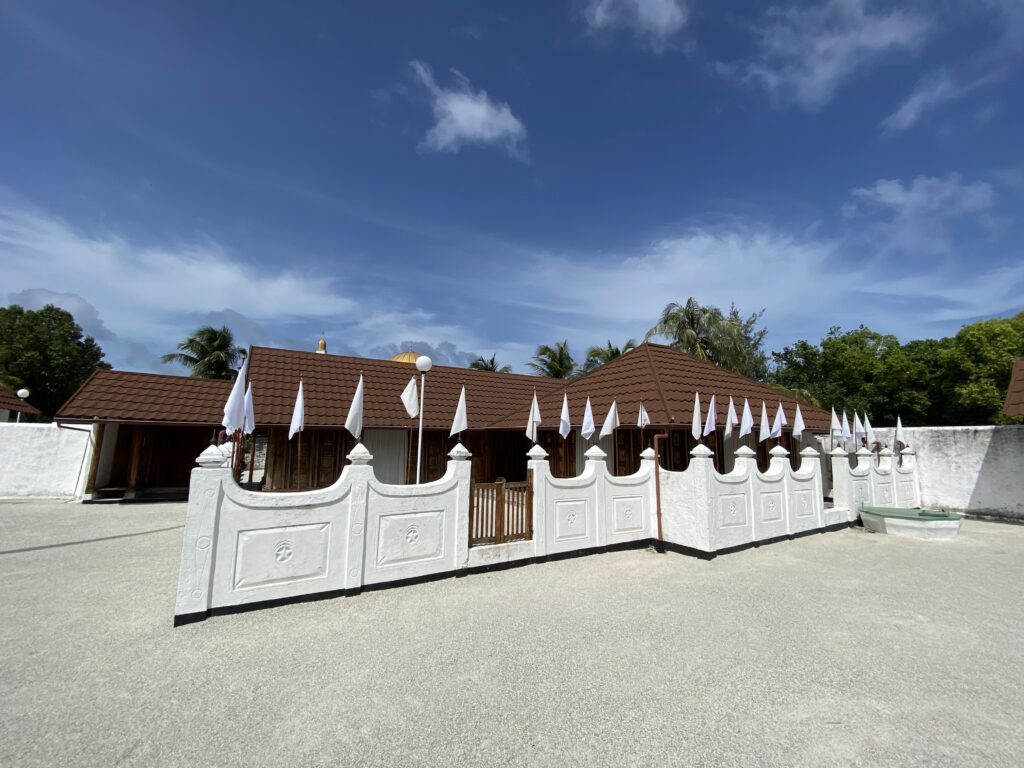 Dhidhdhoo
Dhidhoo, located in the Haa Alif Atoll, serves as the prominent urban centre and administrative capital of the region. With its commendable population size, it stands as the second most populous island in the North. Dhidhoo has earned a well-deserved reputation as an idyllic retreat for avid surfing enthusiasts, offering an unparalleled experience with its exceptional wave conditions and serene breaks. Drawing surfers from across the globe, Conveniently situated, Dhidhoo can be reached from Utheemu by a short 16-minute ferry ride.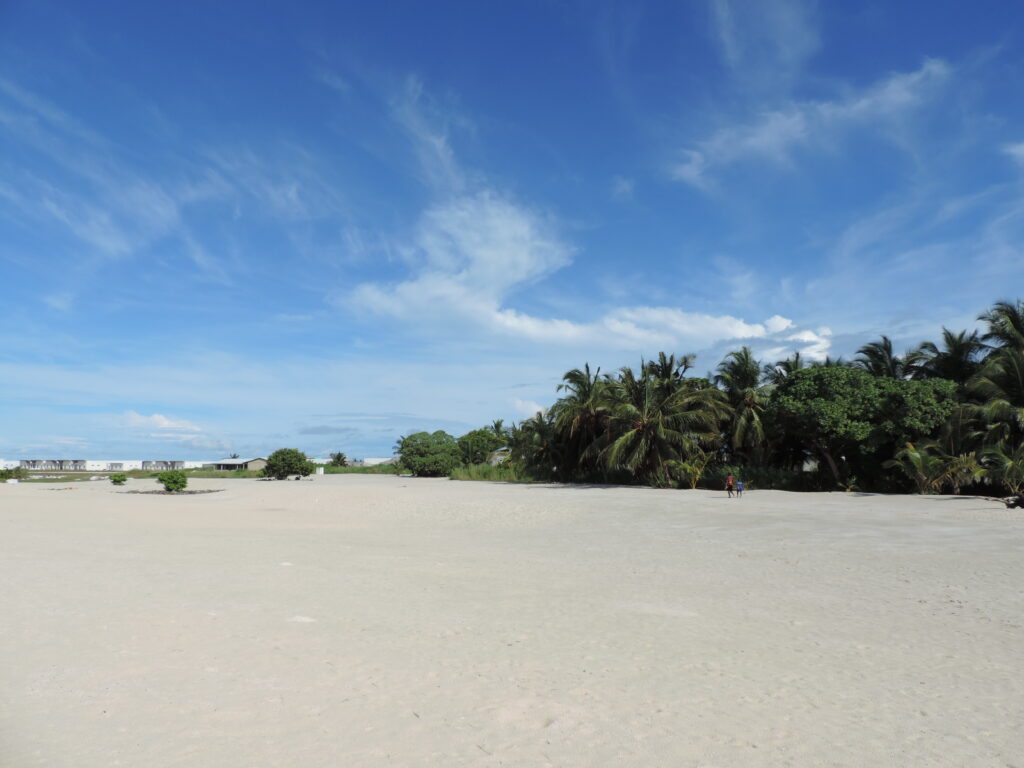 Baarah
Baarah Island boasts the illustrious "Kalhuohfummi," an esteemed vessel constructed within its abundant mangrove regions. This extraordinary watercraft holds immense historical significance, having faithfully supported Sultan Muhammad Thakurufaanu and his valiant band of warriors. The mangrove area directly interfaces with the lagoon, providing a sanctuary for diverse marine life, particularly medium-sized reef fish such as mullets and breams. The journey from Dhidhdhoo to Baarah is convenient as it is a 30-minute speedboat ride away.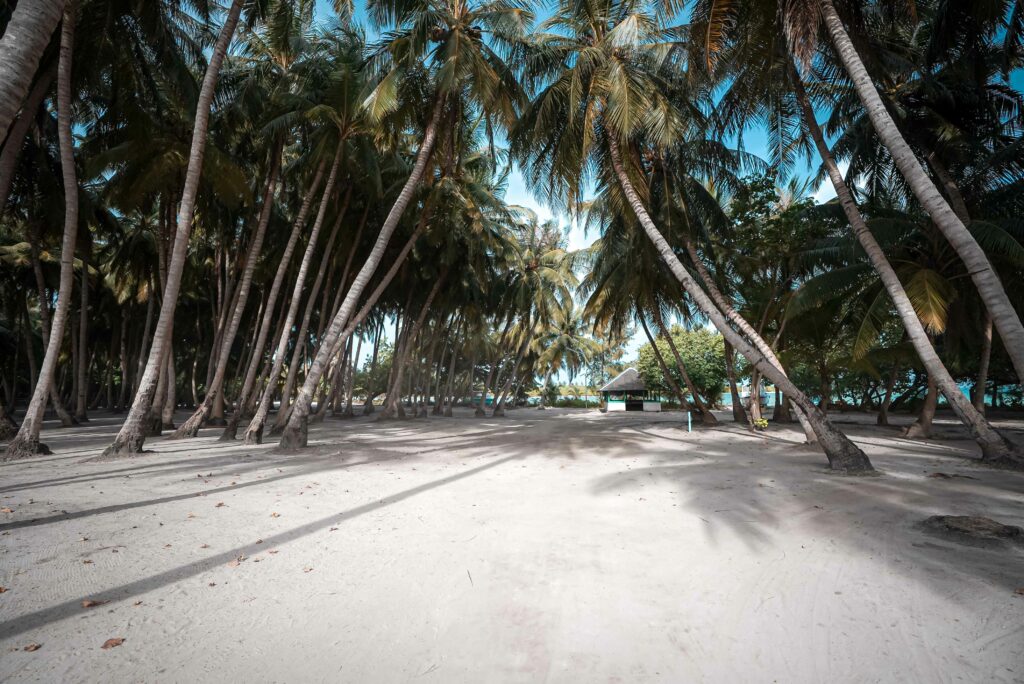 Noonu Atoll
Kendhikulhudhoo
Kendhikulhudhoo presents an exceptional experience for visitors, enticing them with the opportunity to explore a captivating sandbank and enchanting mangrove forest. As the tide recedes, a mesmerizing sandbank emerges, providing an exclusive setting for romantic walks or sunbathing. For those seeking a more dynamic adventure, kayaking through the serene waters of the mangrove forest enables visitors to immerse themselves in the breathtaking natural beauty that envelops the area. The journey from Male' to Kendhikulhudhoo typically takes approximately 4 to 5 hours by speedboat.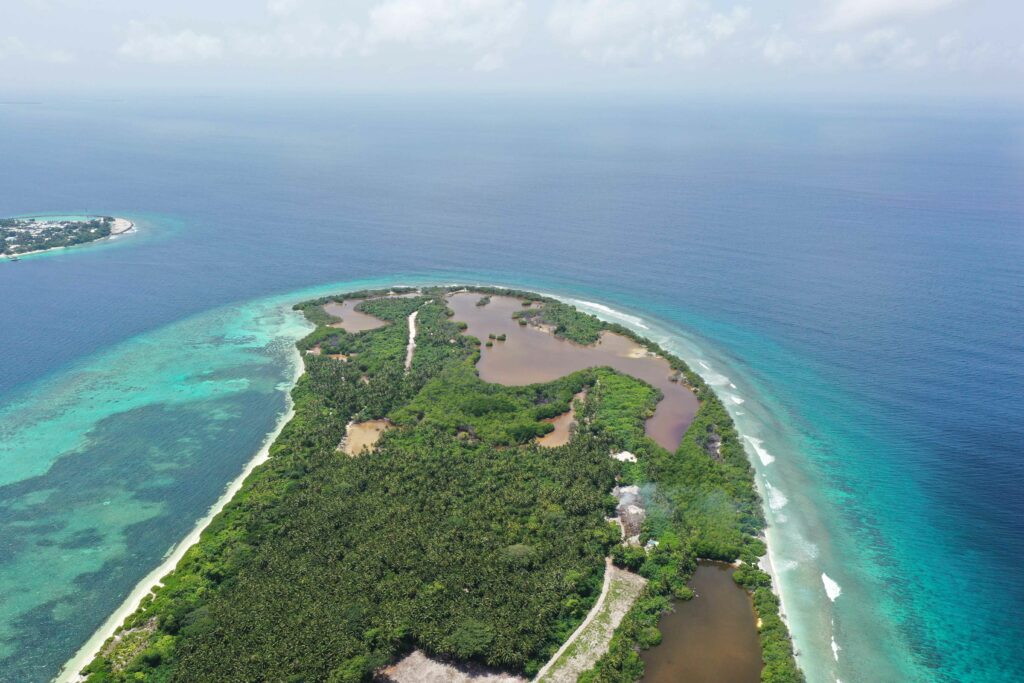 Miladhoo
Miladhoo, located in the pristine Noonu Atoll, offers a haven for water sports enthusiasts seeking an unparalleled experience. With an array of exhilarating activities such as jet skiing, parasailing, and windsurfing, visitors can immerse themselves in the captivating allure of gliding through the azure waters. The journey from Kendhikulhudhoo to Miladhoo spans approximately three hours by speedboat.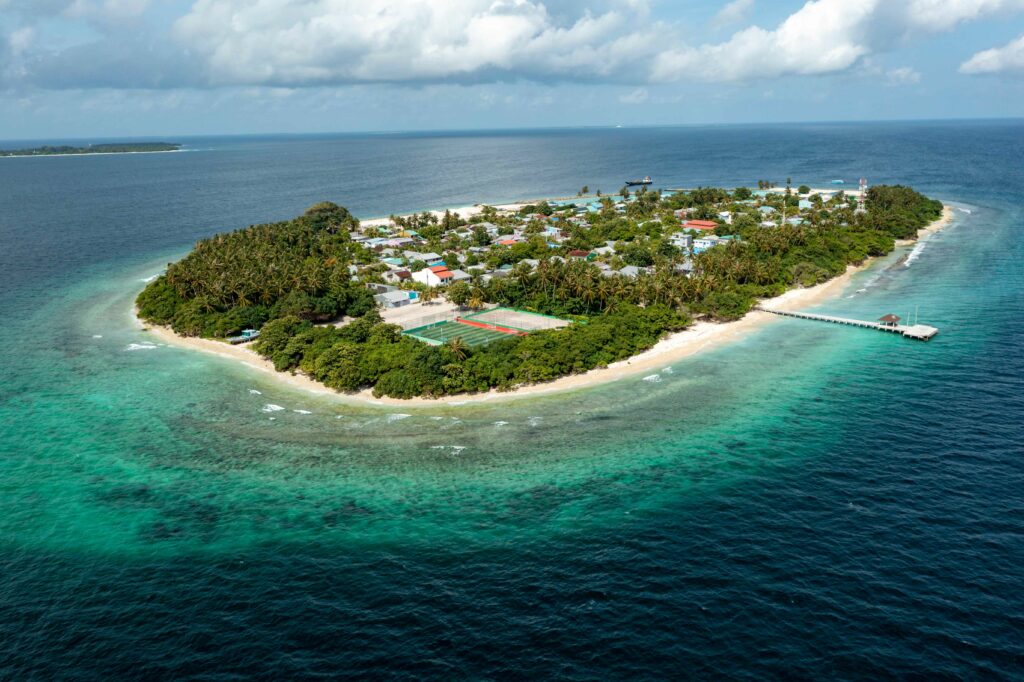 Velidhoo
Velidhoo is a highly sought-after destination for enthusiasts of dolphins, offering a truly enchanting experience for those captivated by these intelligent and playful creatures. Embarking on a boat excursion from the island presents a unique opportunity to observe these graceful beings as they elegantly dance amidst the waves. Witnessing dolphins in their natural habitat is an awe-inspiring encounter that leaves visitors mesmerised by their inherent beauty and captivating charm. The journey from Miladhoo to Velidhoo entails a duration of approximately six hours, during which the voyage includes stops at various local islands.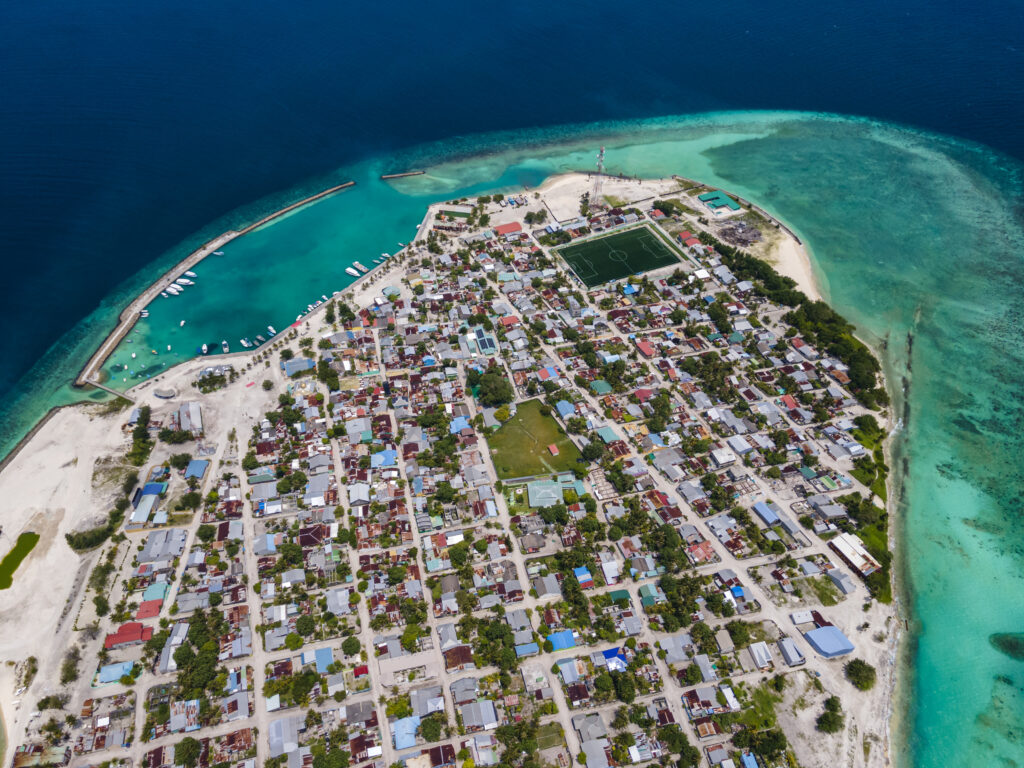 These are just a few of the many local islands that you can visit when island hopping in the Maldives. With so many different islands to choose from, you're sure to find the perfect one for your next adventure.