Fairmont Maldives, Sirru Fen Fushi for Saudi National Day Getaway!
As Saudi National Day draws near, travellers looking for the ultimate island escape need to look no further than Fairmont Maldives, Sirru Fen Fushi. Situated in the serene Shaviyani Atoll, this 120-villa luxury resort promises a blend of opulence, seclusion, and family-friendly experiences, setting the stage for unforgettable moments!
For those seeking multi-generational activities, the Art Studio offers daily inspiration, and families can also book exclusive experiences at the Fairmont Spa, Sustainability Lab, and Dive Center.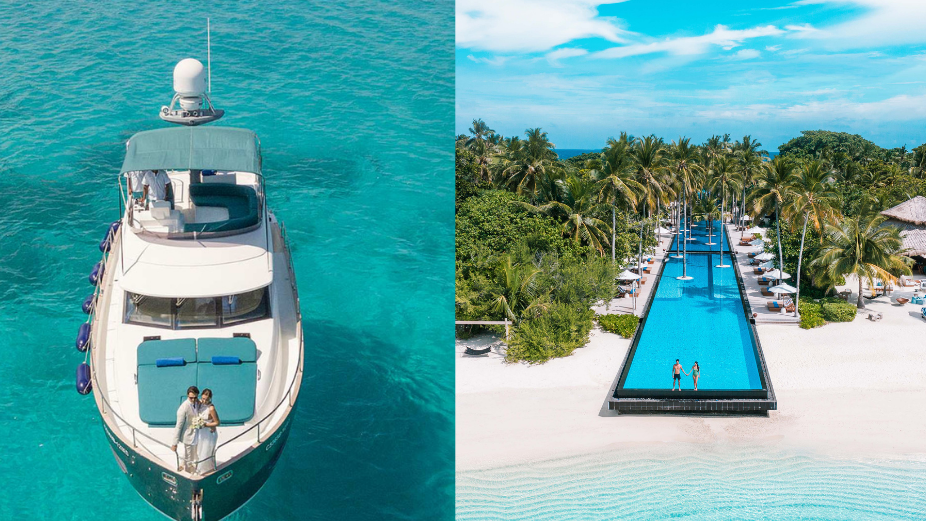 But the allure of Fairmont Maldives, Sirru Fen Fushi extends far beyond its activities. The resort boasts the Maldives' longest infinity pool, leading guests to the mesmerizing Coralarium. This underwater marvel, a creation by renowned artist Jason deCaires Taylor, is not only an art installation but also the nation's first coral regeneration project.
Fairmont Maldives goes beyond traditional experiences, offering a range of adventures. Guests can embark on a romantic picnic for two on a deserted island, savour a sunset dolphin cruise aboard a private yacht, or dive into an array of exhilarating watersports. Snorkelling expeditions reveal a vibrant marine world, guided by experienced experts while diving enthusiasts can explore the easily accessible 9 km-long house reef, home to mesmerizing manta ray cleaning stations.
For bookings and reservations, visit https://www.fairmont-maldives.com/