Find Yourself Amid Natural Elegance at Emerald Faarufushi Resort & Spa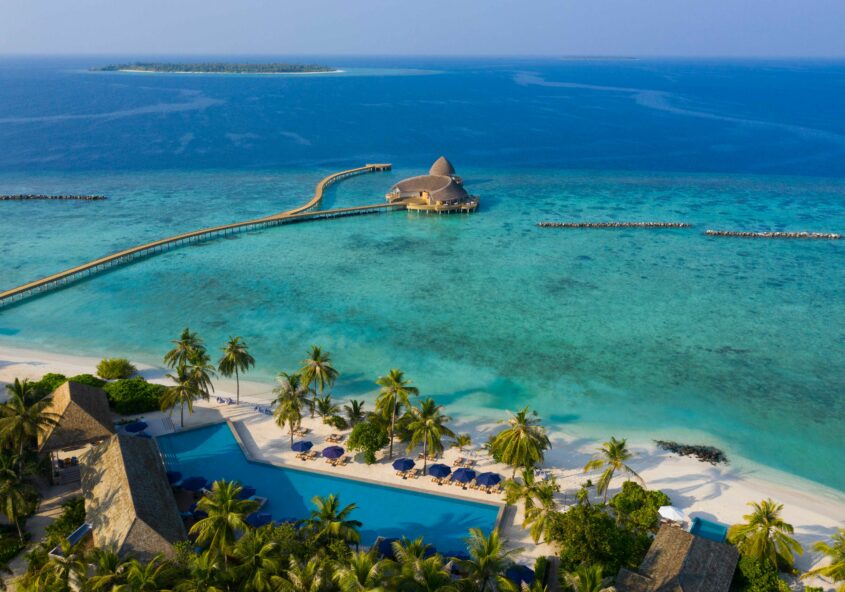 Emerald Faarufushi Resort & Spa located in the Raa Atoll, in the northern part of the Maldives archipelago, lays on a lush private 7-hectares island with 1.2 km of white sandy beach, and it is surrounded by a gorgeous 100-hectare lagoon with one of the finest coral reefs in the Maldivian ecosystem.
Emerald Faarufushi was created with the discerning tourist in mind and distinguishes out for its modern, minimalist architecture, real cultural experiences, and painstakingly perfected services that defy pretence.
In a setting of natural elegance, the 80 contemporary and independent villas at Emerald Faarufushi Resort & Spa are designed to meet the needs of a wide range of guests – from families to couples and groups of friends – in informal settings that cater to all modern comforts. Guests can choose from 4 beach villa categories and 2 overwater villa categories.
Beach Villa
These one-bedroom villas overlook the sea and are characterized by their indulgently subtle architecture, which has clean lines, subdued wood tones, and soft pastel accents. They also have an open-air bathroom and a private furnished terrace.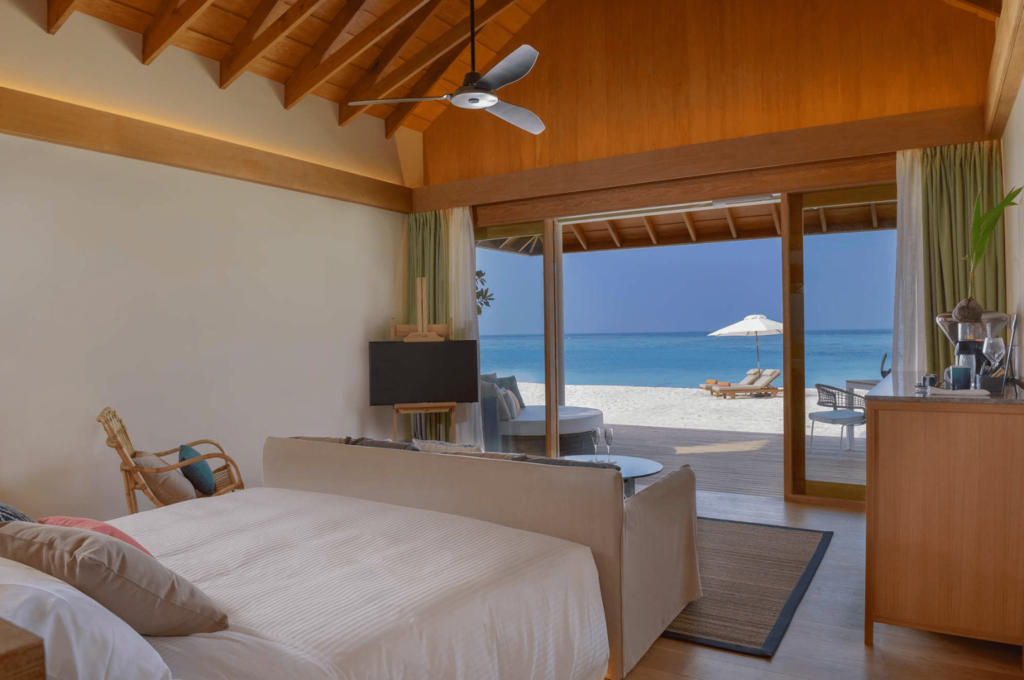 Beach Villa with Pool
With front-row access to the resort's white sand beach, they offer wide-angle panoramic views stretching to the horizon.   The interior decor has floor-to-ceiling windows, minimalist décor, and soaring ceilings. This one-bedroom villa also has a big wardrobe, an air-conditioned bathroom, a covered terrace, and an infinity pool that faces the ocean.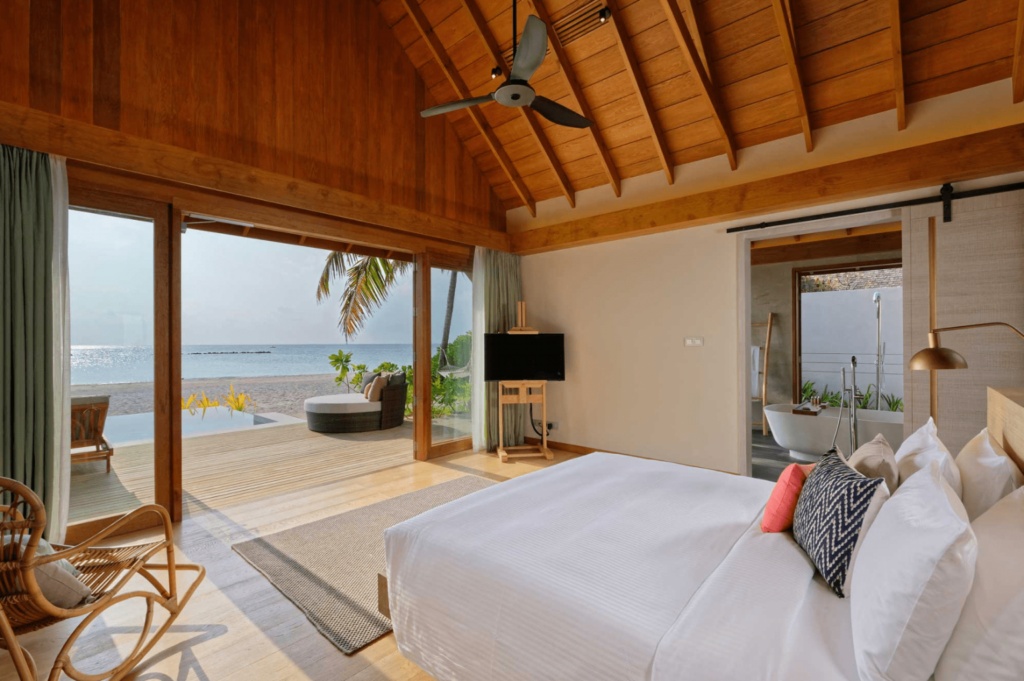 Family Beach Villa with Pool
Featuring a private pool, two bedrooms, and two bathrooms, this is the ideal option for families with small children.  A private garden with an outdoor shower and a patio that overlooks the water is also available for guests.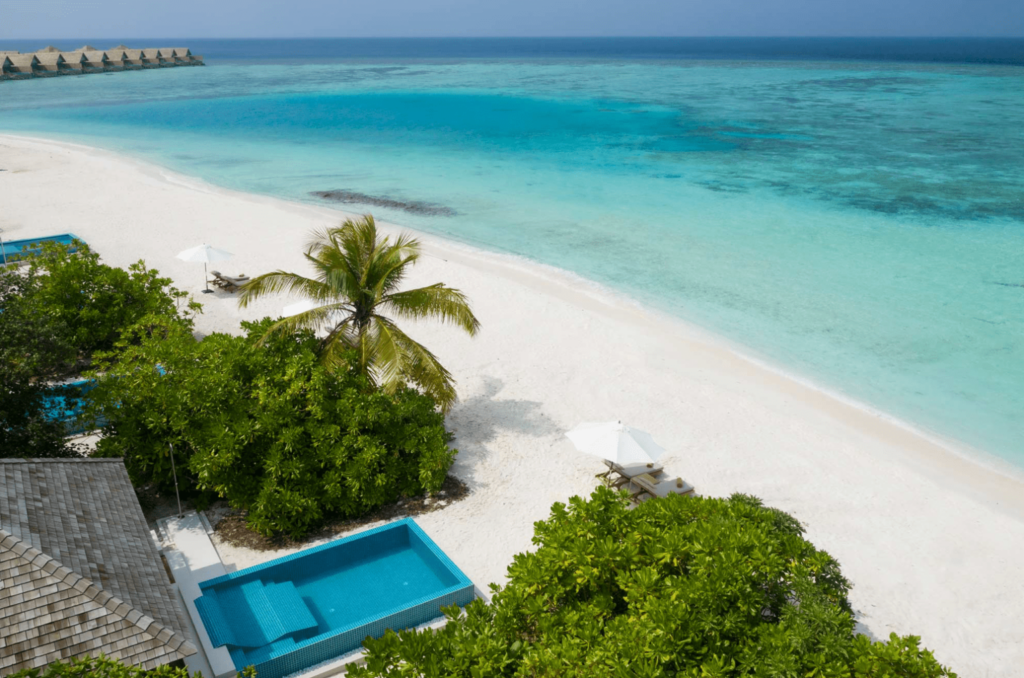 Presidential Beach Villa
It has two bedrooms, each with a private bathroom, a walk-in closet in the master bedroom, a separate mini-bar room, two outdoor gardens with showers, a private jacuzzi, and a large patio with an outdoor dining area, sundeck, and a private pool measuring 12 x 5 meters that is directly facing the sea. It is situated in a prime location on the island and is surrounded by Faarufushi's lush garden.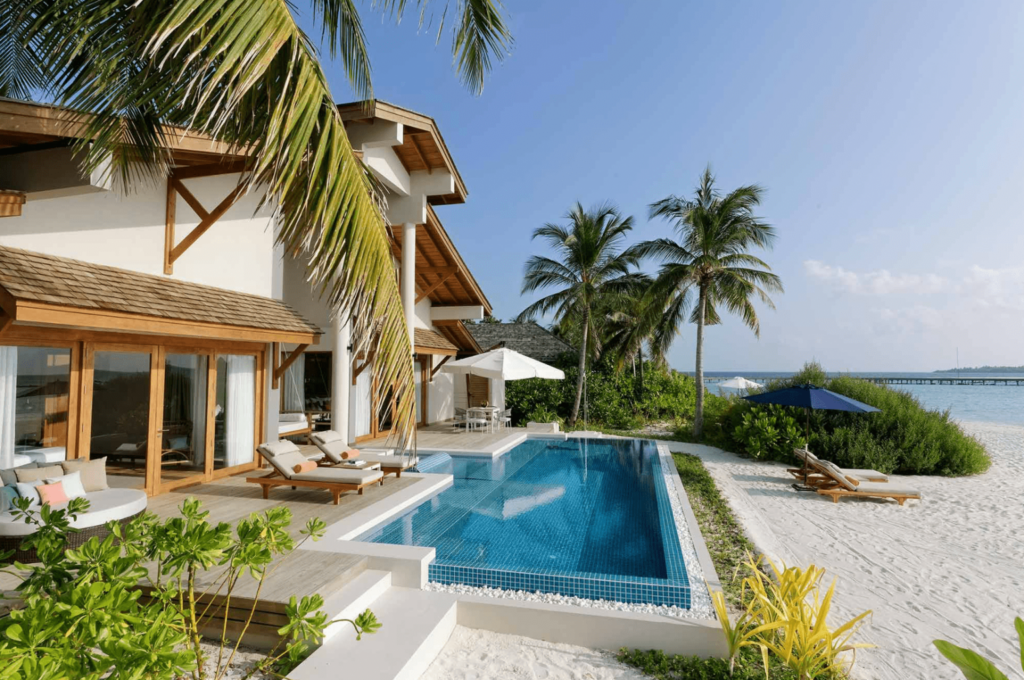 Water Villa with Pool
Due to the elegant infinity pools on the terraces that immediately overlook the sea below, the living experience in these 1-bedroom alternatives extends seamlessly to the outside. The villas are elegant and generously spacious. They are all about the view and have a large closet, an a/c bathroom, a private covered patio, and a lounge-furnished terrace with an infinity pool. They are decorated in warm tones and have huge floor-to-ceiling windows.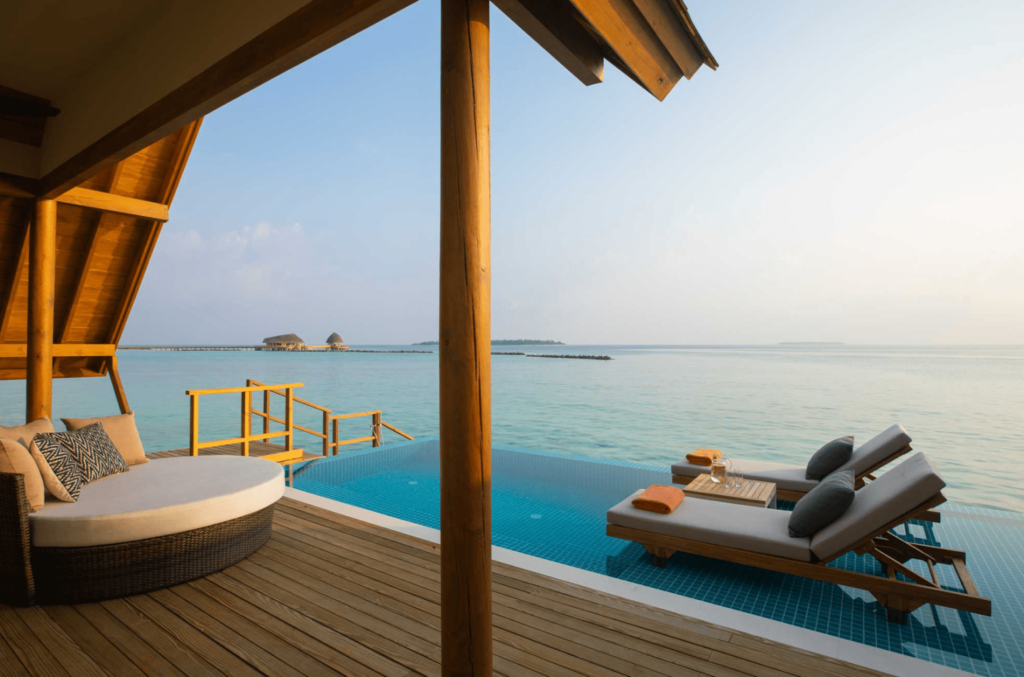 Superior Water Villa with Pool
These villas are the pinnacle of luxury and comfort, with a prime location on the jetty's far end and easy access to the lagoon. In-room dining, a spacious bathroom with a hot tub, a walk-in closet, and a private outdoor terrace with a 10-by-4-meter infinity pool are all features of these accommodations. Additionally, they have a spacious bedroom with a separate living area that can sleep up to four visitors.
For more information, please visit https://www.emerald-faarufushi.com/