Finding Your Ideal Retreat in the Mesmerizing Maldives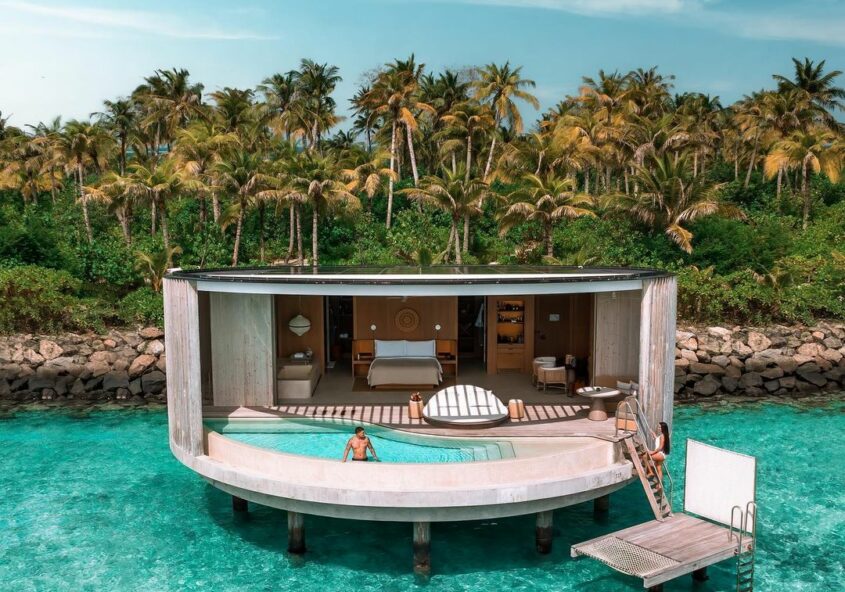 Planning the perfect trip to the Maldives requires careful planning and one concern for travellers could be choosing the perfect bungalow. Amidst the many enticing accommodation options, resort stays stand as a symbol of unparalleled luxury and an escape into an idyllic realm, where the shimmering Indian Ocean becomes an extension of your own private sanctuary. However, with a myriad of choices, finding the perfect accommodation can feel like a thrilling yet challenging odyssey. In this article, we will be unveiling the key considerations that will navigate you towards the epitome of blissful perfection for your dream vacation in the Maldives.
Privacy considerations
One of the main appeals of the Maldives is its sense of seclusion and privacy. Whether you choose an overwater bungalow or a beach villa, consider the level of privacy offered by different resorts. Some accommodations are more secluded, with spacious distances between villas, while others may have closer proximity to neighbouring accommodations. If privacy is a top priority for you, look for resorts that offer more secluded options or villas with private pools or sun decks. This will ensure that you can fully relax and enjoy your own private sanctuary.
Size of the group
The Maldives is not just a romantic destination for honeymooners; it also caters to groups and families looking for a fun-filled vacation. If you are travelling with a group, consider the size and layout of the bungalow. Some bungalows offer multiple bedrooms and spacious living areas, accommodating larger parties comfortably. Additionally, for a touch of excitement, select a bungalow with unique features such as a water slide leading directly into the ocean, ensuring endless fun and enjoyment for all.
Budget considerations
While resort stays offer an unparalleled experience, it's important to establish your budget beforehand. The prices of accommodations can vary significantly based on factors such as location, size, amenities, and resort exclusivity. Determine your budget range and explore options within that range, considering the duration of your stay and any additional costs associated with meals, activities, and transportation. This will help you find a suitable bungalow without exceeding your financial limits.
Villa features and design
In addition to overwater bungalows, the Maldives offers a wide range of beach villas, each with its own charm and allure. Beach villas are typically situated along the shoreline, offering stunning views and easy access to the beach. They often come with private gardens or plunge pools, providing a secluded oasis amidst nature. Consider the size and layout of the villas, as well as the amenities they offer, such as outdoor showers, private terraces, or even private pools. Take into account your preferences and the needs of your group or family to ensure a comfortable and enjoyable stay. Each resort offers its own unique architectural style, so take the time to research and find a design that resonates with your preferences.
Choosing the perfect retreat in the Maldives is a vital step in ensuring a blissful retreat. Whether you prioritize privacy, seek adventure with a group, or have specific budget constraints, taking into account these considerations will help you find a bungalow that caters to your needs and desires. Embrace the opportunity to experience the unparalleled beauty of the Maldives while enjoying the comforts and luxury of your chosen accommodation.
Feature photo: The Ritz-Carlton Maldives, Fari Islands