Get Out of the Water: Top 5 Water Sports and Activities for Families at Sun Island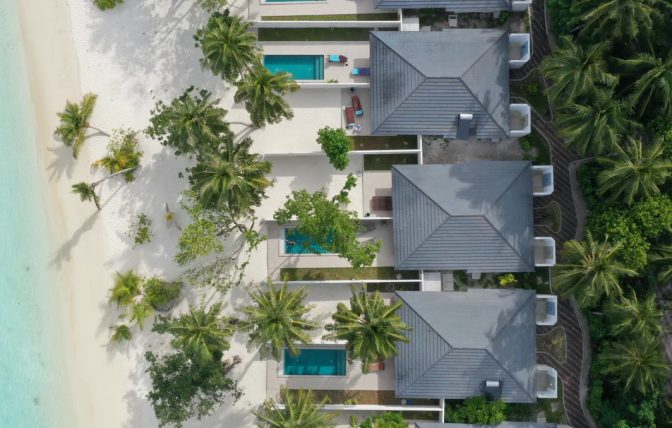 With endless azure waters surrounding Sun Island Resort, there's no better place to make a splash and have a go at water sports with the family. Whether you're seasoned pros or newbies trying to find your feet, there's plenty for the whole family to try, even the kids! Read on to discover top picks for families.
Snorkeling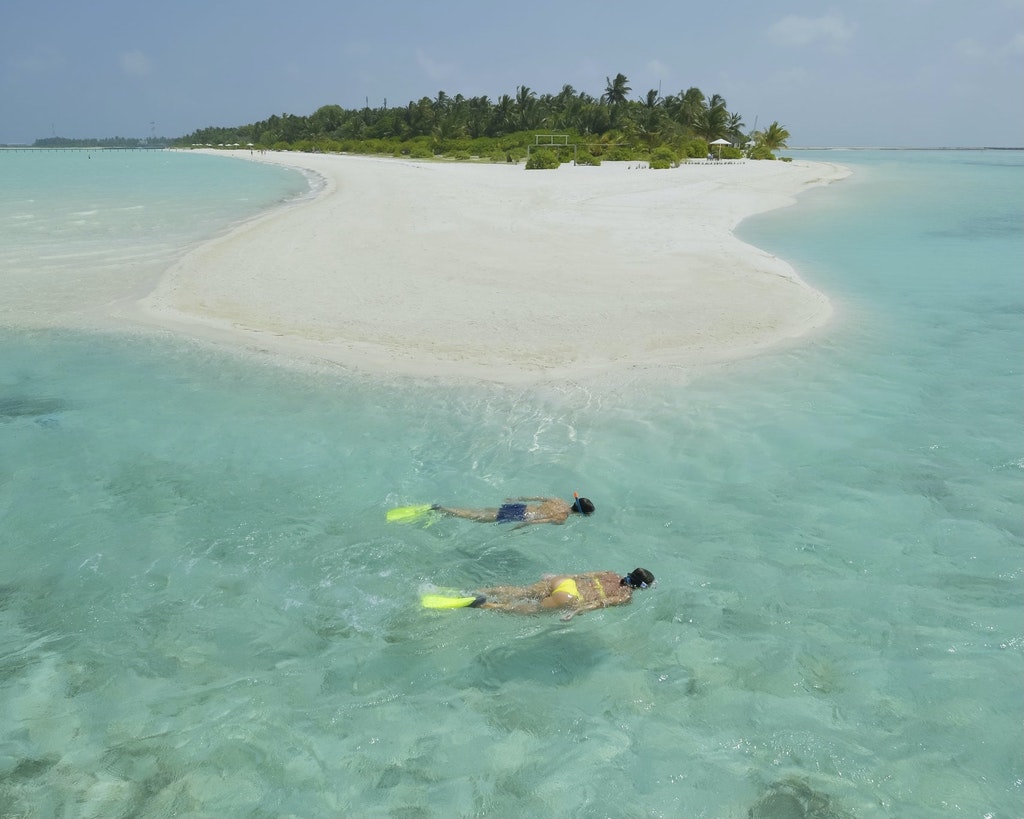 There's a world of adventure waiting for you below the waves, so grab your gear and spend some time discovering colorful corals and exotic sea creatures in the lagoons that surround the island. If you don't have any equipment of your own, talk to the team about hiring, or book a lesson with a member of the team to learn all about the best places to see rays, fish, and turtles.
Stand-up paddleboarding
The perfect way to build core strength while exploring the island's coastline, SUP is one of our most popular activities. And with lessons available for anyone who might need a little bit of extra help, it's a firm favorite with lots of families. The resort also offer equipment rental, so there's no need to worry about bringing your own.
Canoeing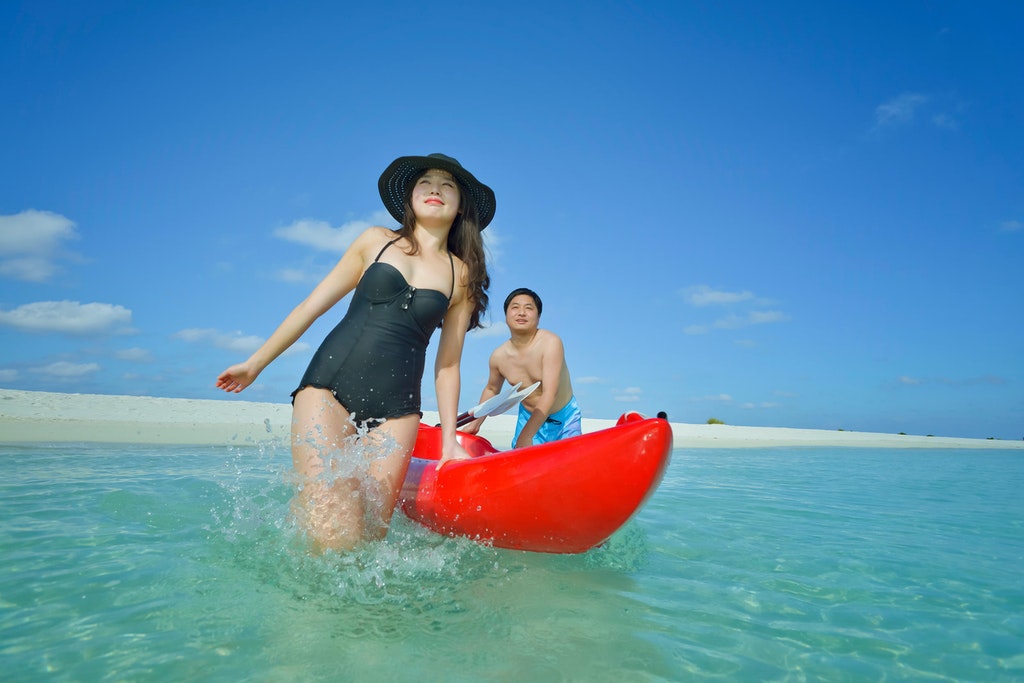 Choose from our double or single canoes and take the family for a paddle around the island. Venture out to nearby reefs, explore bright white beaches, or get some valuable face time with the local sea life beneath the surface. Be sure to have a chat with the resort team to find out the best spots to paddle over to.
Seabob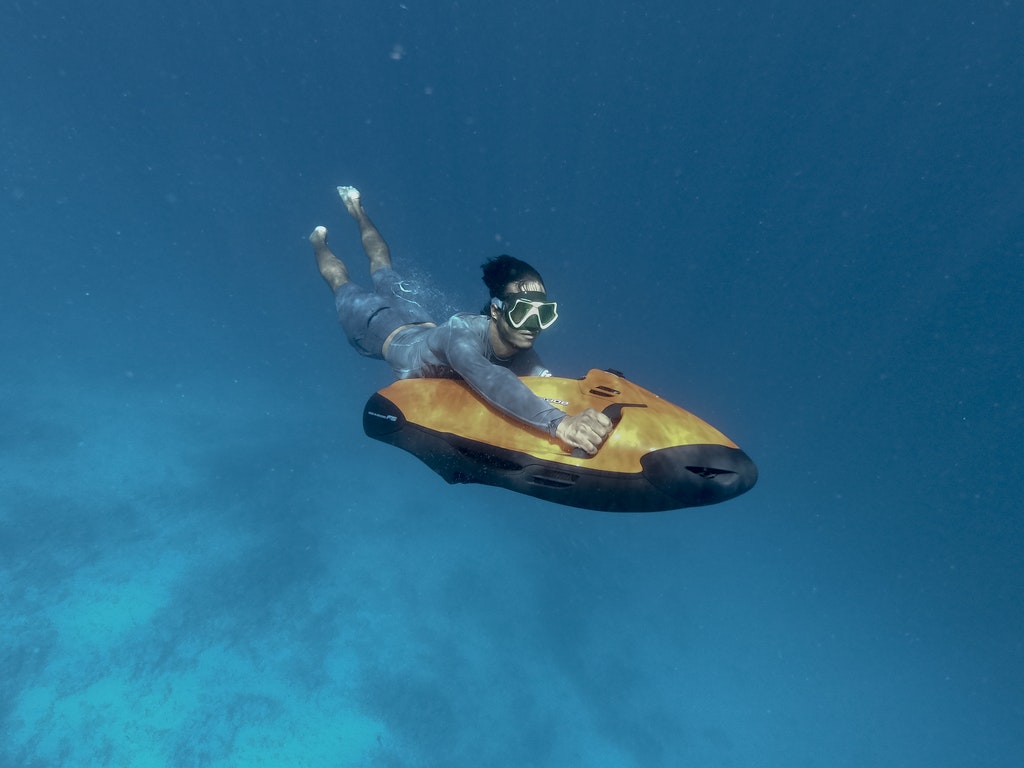 Hoping to dive a little deeper? These hand-held scooters allow you to venture further down into the azure waters to discover exciting marine life and beautiful corals, or swim alongside a shoal of fish. Their seabobs can be rented for 15 or 30 minutes, giving you plenty of time to head below the waves.
Fun tube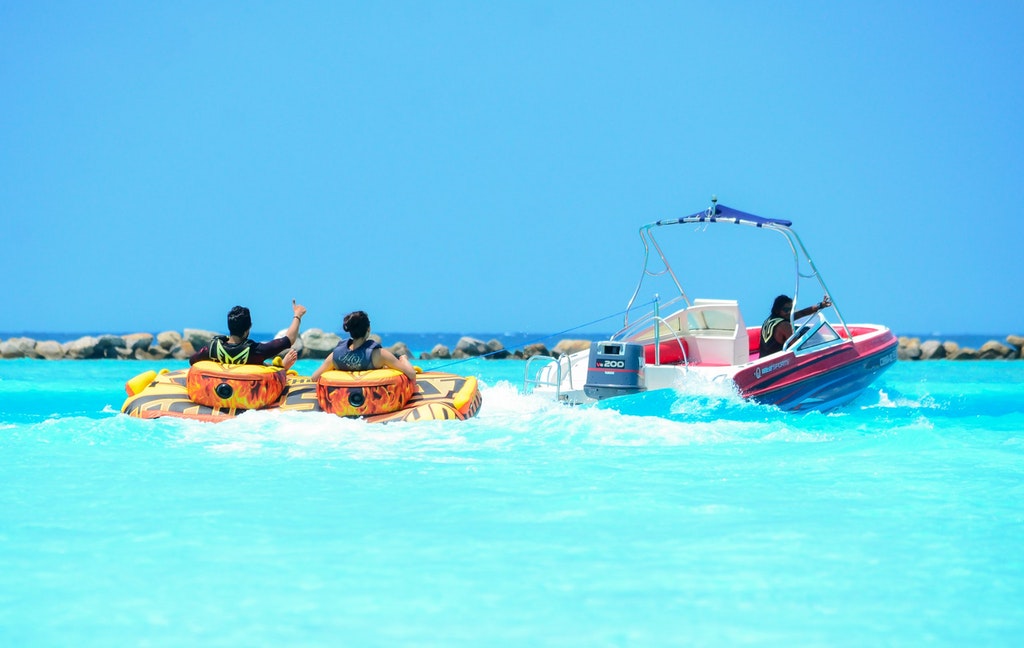 Big splashes, high speeds, and lots of fun – fun tubes offer it all. Hold on tight and don't lose your grip as the boat pulls your inflatable tube across the shallows off the coast of the island. Suitable for up to eight people at a time, this activity really is perfect for families and groups of friends to enjoy together.
To find out more about Sun Island Resort's onsite activities and excursions, click here.