Get Ready For Your Summer at Reethi Beach Resort!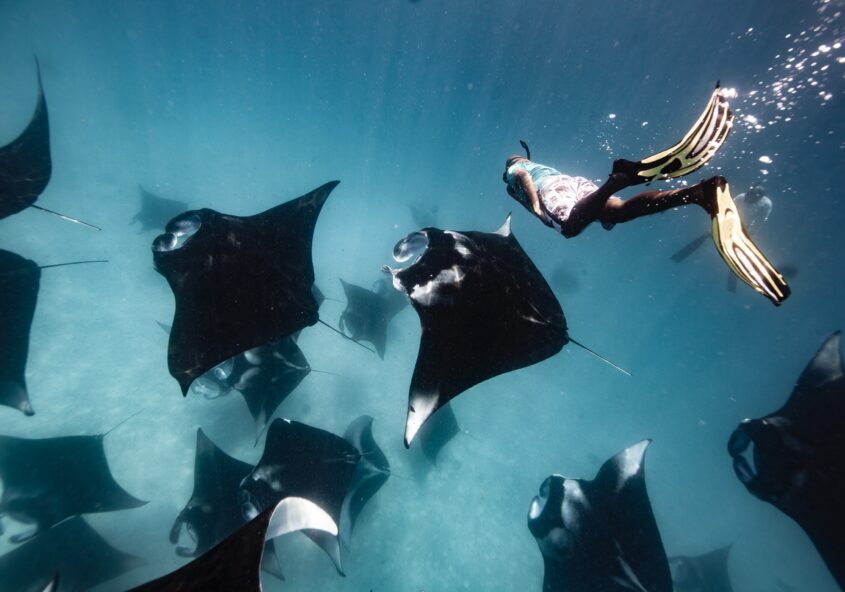 Indulge in a rejuvenating Balinese wellness experience in Reethi Beach Resorts Beach Hut – as close to nature as it can get! Or book your private Manta Excursion including some amazing Underwater Photography!
The Maldives is one of the well-considered destinations on the globe for some self-indulgent pampering, and it's not only the picturesque white sandy beaches fringed by swaying palms and crystal-clear waters with lush marine life that deliver. The island nation extends from north to south as pearls floating on the Indian Ocean with 26 geographical atolls and more than 1,200 islands, many of which are luxury resorts. In addition, the Maldives is renowned for its spa resorts that give unprecedented recognition as one of the top spa destinations for spa lovers and those looking to relax, re-align and rejuvenate or simply unwind.
Manta Snorkeling with Photography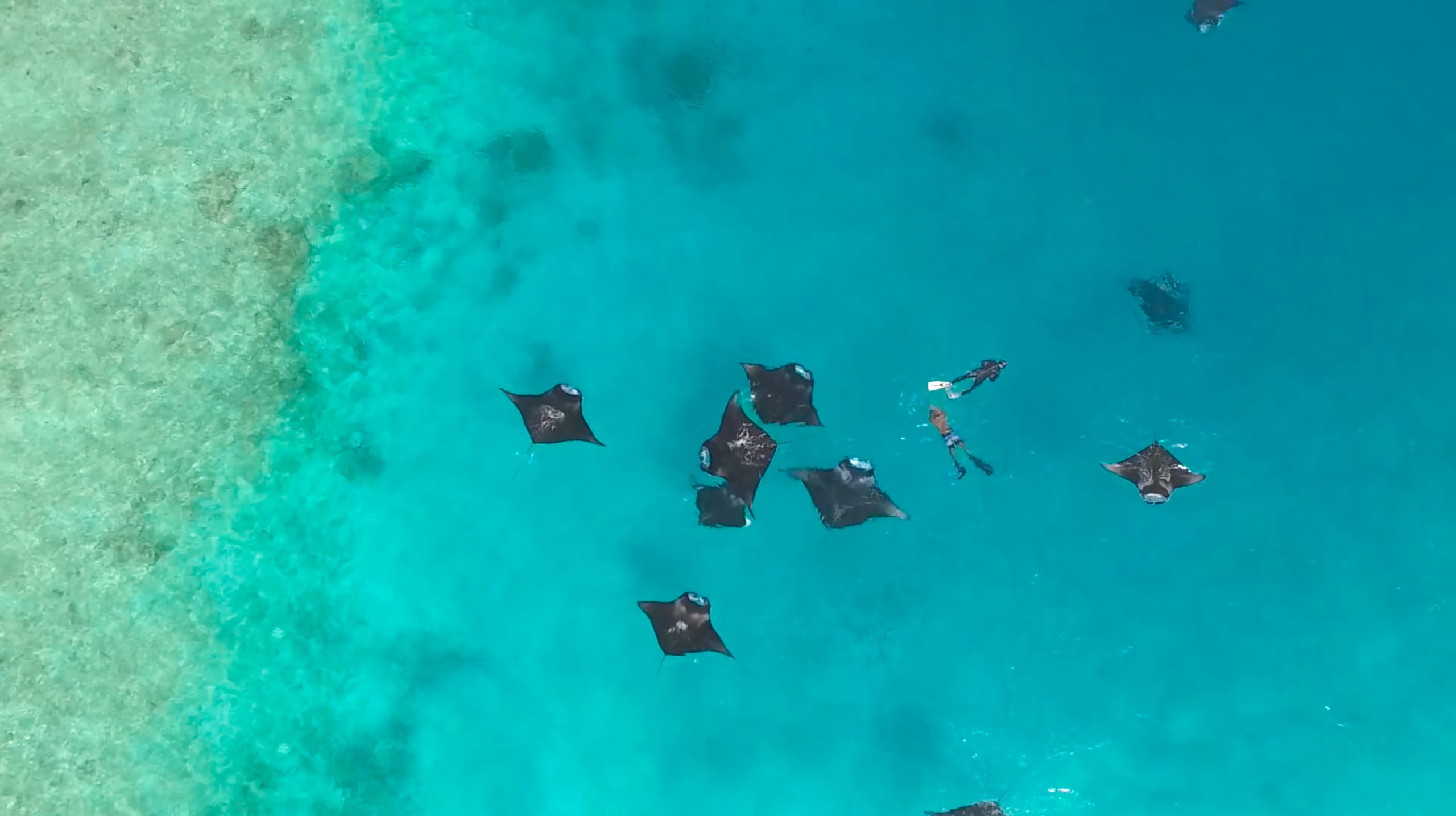 Located in the UNESCO Biosphere Reserve and only a 10 minutes speedboat ride away from the worldfamous Hanifaru Bay, the Manta Rays have returned to Baa Atoll and the surroundings of Reethi Beach!
Guests at Reethi Beach Resort can now experience these wonderful creatures on a selection of private excursions or on the Manta-on-Call program. The team of Ocean Fanatics created a selection of trips, which includes a hassle-free journey to without having to be distracted by taking photos as they will capture your biggest moments underwater for you.
Snorkel freely with these gentle giants while your personal underwater photographer captures your moments with the Mantas. At the end of your stay, you will receive professional videos and pictures for you to keep forever.
Beach-front Open-air hut at Coconut Spa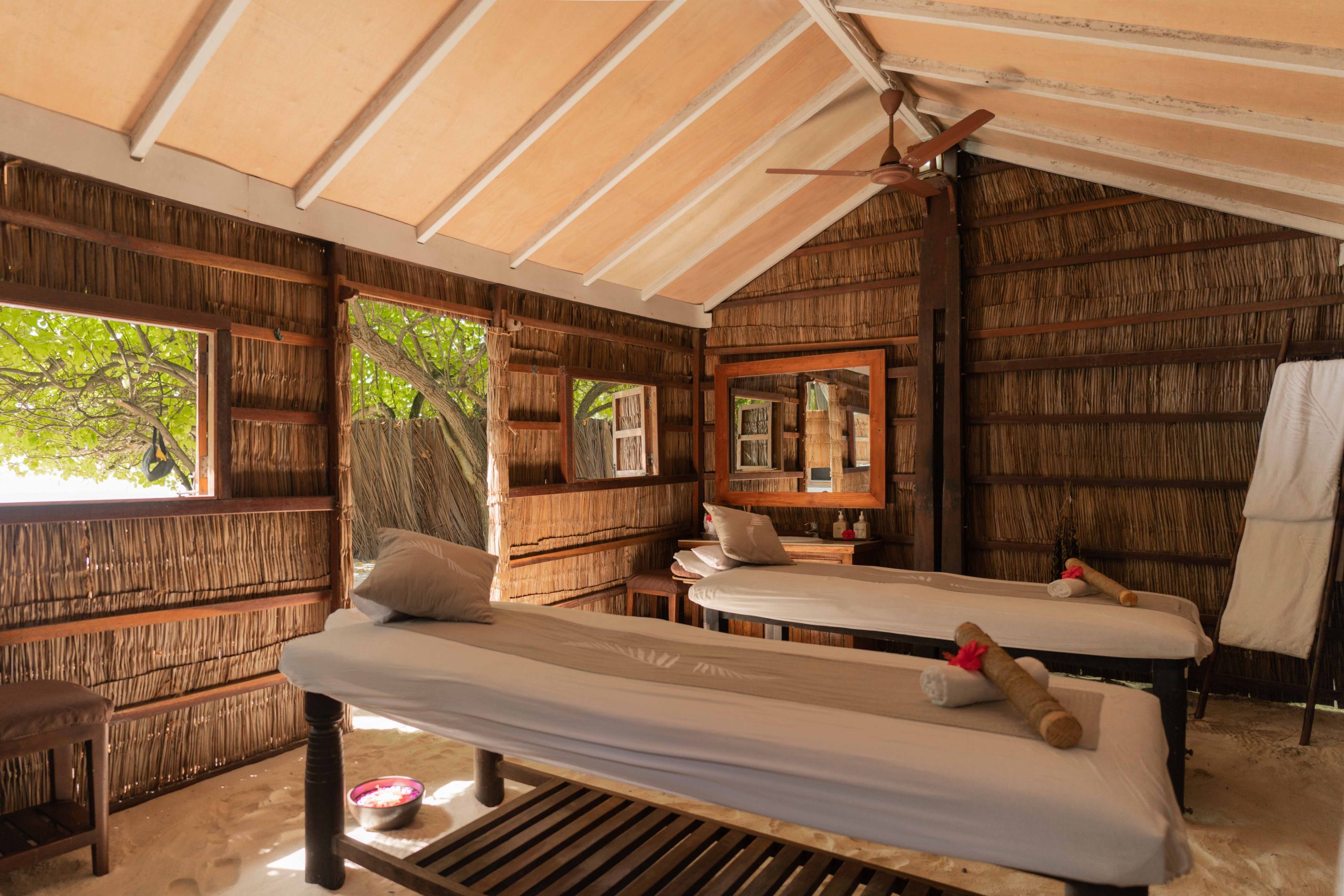 The Coconut Spa at Reethi Beach Resort is among the very few Spas in the Maldives that offer unique Balinese massages in a beach front setting. With highly skilled Balinese therapists, Coconut Spa provides a pampering experience tailored to meet the needs of the individual, including a variety of massages, body and hair treatments, pedicures, manicures, facials and spa packages. Spa facilities include air-conditioned 'couples' and 'singles' treatment rooms, a Jacuzzi and Steam Room, a manicure and pedicure area, plus a Spa boutique selling a wide range of their own Spa products.
As life resumes back to normal this summer after a long period of uncertainty and restricted travelling, Coconut Spa Re-Introduces its most on-demand wellness experience. The Open-air beach hut is a unique experience blending the Balinese spa therapy with the distinctive ambience of the thatched hut, directly located at the beach with a fresh breeze flowing through.
Thatched huts are genuinely a great experience, an eco-friendly architecture that provides a calm ambience during the warm summer day. The open-air concept puts you right in the middle of the natural elements. The soothing sound of breaking waves and the cool ocean breeze enhances your experience by calming your body and mind while you get fully submerged by the holistic treatment.
For more information and booking, visit https://www.reethibeach.com