Gordon Ramsay Spends New Years with Family at Amilla Maldives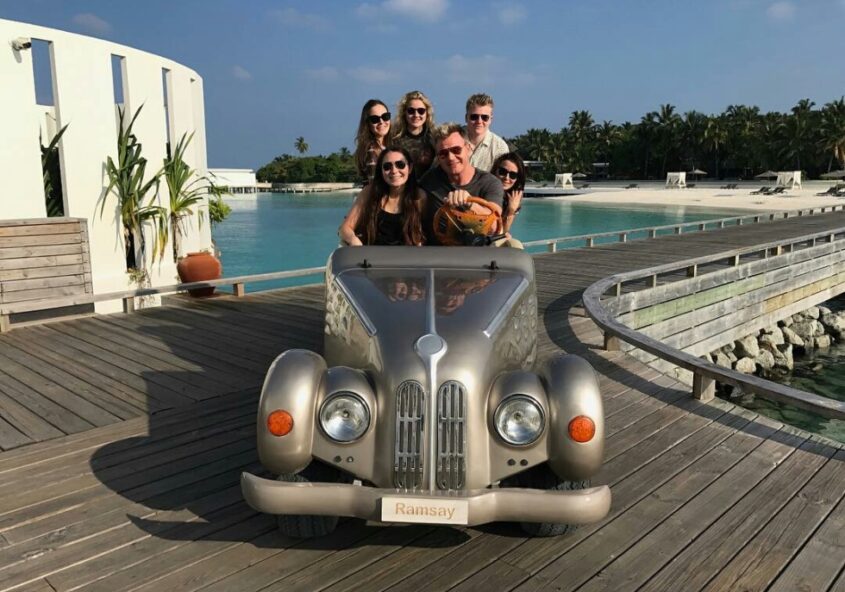 Celebrity chef Gordon Ramsay is back in the Maldives for a festive family getaway at one of their favorite resorts in the island nation, Amilla Maldives Resorts & Residences. The Michelin-starred chef who also hosts TV show Hell's Kitchen and judges MasterChef has spent family vacations in the Maldives on several occasions. Gordon Ramsay has shared several captures of him watching the sunset, some captures of his son, and the Christmas tree displayed at Amilla
Located just 30 minutes by seaplane from Velana International Airport, Amilla Maldives offers a choice of 67 Houses that sit gracefully over crystal clear waters, nestle among lush tree tops, or hug the shores of pristine white sand; plus eight spectacular four- to eight-bedroom Beach Residences ideally suited to large families, groups of friends and VVIPs seeking the ultimate in space and privacy.
With an unrivaled range of purpose-designed multi-bedroom accommodation options, and an exciting, inspiring, and active Kids' Club The Sultan's Village, Amilla Maldives is putting the Maldives on the map as a destination not just for couples, but for families and friends.
The Maldives is amongst the most sought-after destinations by high-profile personalities and celebrity travelers from around the world and Amilla Maldives is a favorite for Top Celebrities from around the globe. Amilla Maldives is known for their star-studded festivities and this year's NYE show featured Alex Fresh, A fresh Russian DJ who was a finalist at the Wedding Awards Russia 2020 along with Victoria Louise Lott better known by her stage name 'Pixie Lott'.