Hideaway Beach Resort & Spa Unveils an Extravagant Festive Season!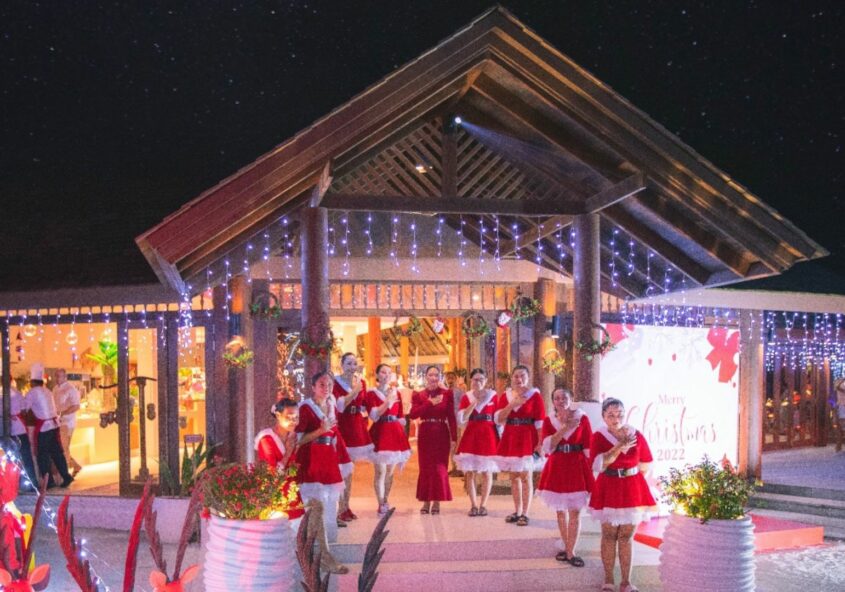 Hideaway Beach Resort & Spa, the epitome of luxury and tranquillity nestled in a secluded corner of paradise in Haa Alifu atoll, has announced its upcoming Festive Season celebrations. As the year draws to a close, the resort invites guests of all ages to join them in a joyous celebration filled with enchantment, laughter, and unforgettable moments.
For the younger guests, Hideaway has prepared a special calendar brimming with exciting activities. Children will have the chance to unleash their creativity during painting sessions and tap into their inner little chefs as they craft delectable dishes. From heart-pounding games that get their adrenaline pumping to artistic endeavours that nurture their imaginations, the resort has curated a program designed to make every moment memorable.
Adults will also find themselves spoiled for choice with a wide range of activities. Amidst the serene backdrop of the tropical paradise, guests can rejuvenate their minds and bodies with health and wellness activities, including meditation sessions and yoga by the beach. Special offers are available for a curated selection of wellness experiences every day during the festive season. Families can come together and participate in fun Olympic games, encouraging friendly competition and teamwork. It's the perfect way to create lasting memories and share in the spirit of the season.
For those seeking excitement, Hideaway invites guests to join in lively games with the children, fostering bonds and creating cherished family memories. Throughout the Festive Season, the resort will host live music performances and DJ nights that promise to keep the party going. Gala dinners will be a highlight of the season, showcasing the culinary prowess of talented chefs led by Executive Chef Richard Philippe Andrieux. Guests can savour exquisite dishes while dining under the stars in an atmosphere of unparalleled beauty.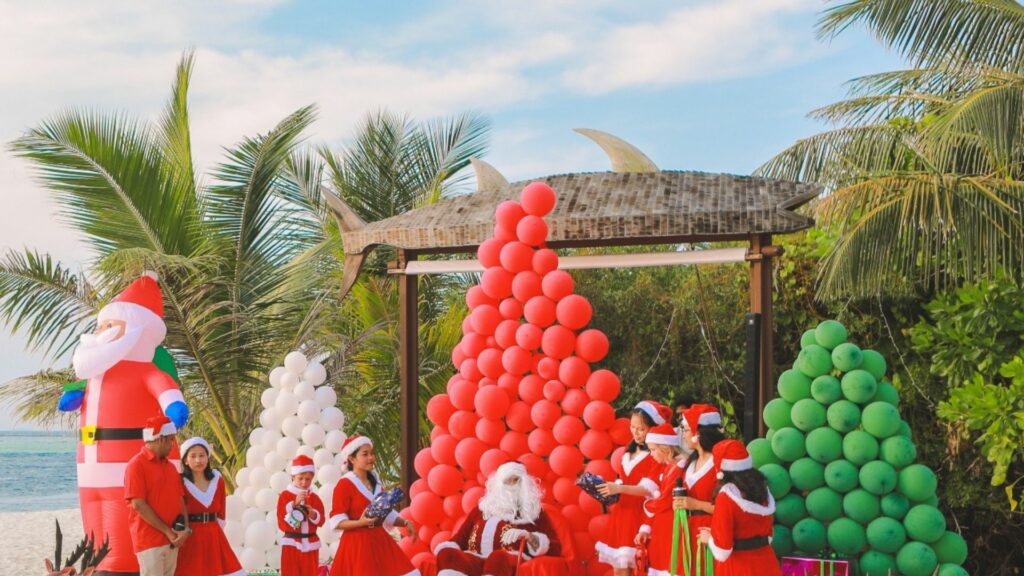 As the old year bids adieu and 2024 is welcomed, Hideaway will host a dazzling 'White' party. Guests are encouraged to don their chicest attire and dance the night away under the starlit sky. The celebration will continue with cultural activities, live musical performances, and a breathtaking fireworks show, marking the grand finale of an extraordinary year.
Hideaway is committed to ensuring that your Festive Season is nothing short of magical this year. This season, immerse in the beauty of the island paradise and create treasured memories with your loved ones.
To view the Festive Programme and get reservation details, please click here.