Hina Khan Enjoys a Luxurious Vacation at The Standard Maldives
Indian actress and fashion icon, Hina Khan, recently took a much-needed break from her hectic schedule and headed to the tropical paradise of The Standard Maldives for a luxurious vacation. The actress, who is known for her roles in popular television serials like 'Yeh Rishta Kya Kehlata Hai' and 'Bigg Boss 11,' took to her social media to share glimpses of her incredible stay at the resort.
The Standard Maldives is a five-star luxury resort located in the heart of the Maldives. It is known for its stunning architecture, world-class amenities, and breathtaking views of the Indian Ocean. The resort is set on a pristine white sand beach surrounded by crystal-clear waters, making it the perfect destination for a relaxing and rejuvenating vacation.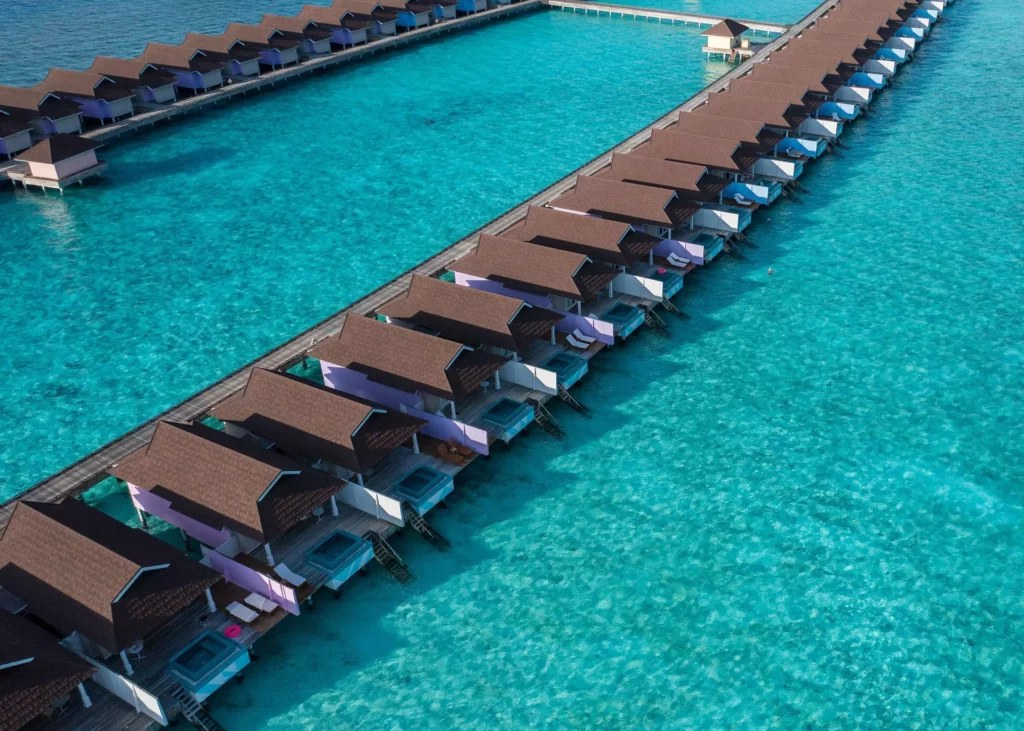 Hina Khan was clearly in awe of the resort, as she shared several pictures of her outside the breathtaking ocean-facing villas. The actress was also impressed with the resort's world-class amenities and several dining options.
The actress is known for her hard work and dedication to her craft, and her vacation was a testament to her well-deserved success. Her fans were thrilled to see glimpses of her luxurious stay, and many expressed their envy of her incredible experience.
Hina Khan's stay at The Standard Maldives was a dream come true for both the actress and her fans. The beautiful resort provided her the perfect tropical escape, allowing her to relax, rejuvenate, and enjoy the beauty of the Maldives. The Standard Maldives is a true paradise for travellers looking for a luxurious and unforgettable vacation experience.